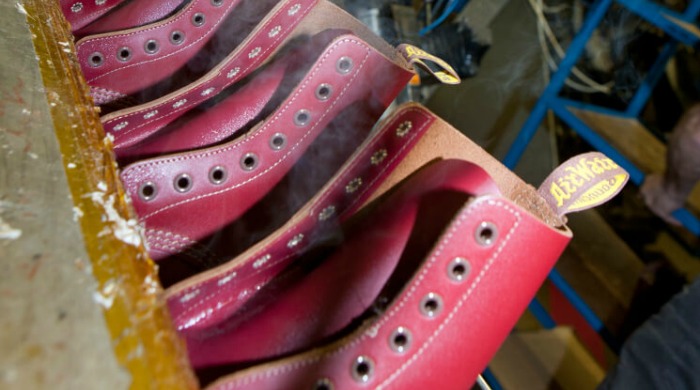 It's rare that a footwear brand will gain such an iconic status in its lifetime, but Dr. Martens is no ordinary brand. Dating back to 1945 when German doctor Klaus Märtens added padded soles made of tyres to his too-uncomfortable boots, the brand came into its current being when the design was picked up by British shoe manufacturer R. Griggs Group Ltd. Reshaping the heel and adding that trademark yellow stitching, the first 1460 boot was born on 1st April 1960, and changed the face of footwear forever.
First worn by the working classes, Dr. Martens were soon adopted by skinheads, punks, new wave musicians and other youth subcultures in the late 1970s and '80s. Worn by the likes of Joe Strummer of The Clash, The Stranglers' JJ Burnel and ska band The Specials, Dr. Martens became a symbol of music, rebellion and individuality. This carried on into the '90s with the advent of grunge, with those lace-up boots as symbolic of the style of the era as baggy jeans, checked shirts and denim jackets.
As Dr. Martens celebrates its 56th birthday, this association with individual style and non-conformity still very much holds true to the brand, with those iconic 1460 boots still having a place and relevance in modern fashion.