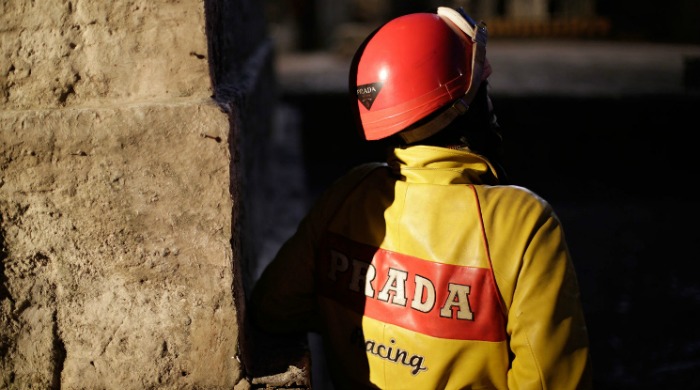 Wes Anderson is quite possibly one of the most distinctive directors of the past few decades, famed for cult classics such as The Royal Tenenbaums, The Darjeeling Limited and The Grand Budapest Hotel. Anderson is known for his creative visuals, with a heavy focus on the style and colour as well as the narrative; you only need to look at Gucci's AW15 collection and the direct influence Margot Tenenbaum had on Alessandro Michele's designs to see the unique attention to detail that Anderson gives to the aesthetics of his films.
It's Prada, though, that has captured Wes Anderson's heart – and theirs in return. In the past, he has created an ad campaign for the Candy L'Eau fragrance and recently designed a bar in Milan's Fondazione Prada. It's no wonder that the two have paired up; they both have similar approaches to style, with Prada's AW15 collection of bold clashing colours, stiff neoprene suits and Mary-Janes looking straight out of a Wes Anderson film.
In 2013, Anderson directed short film Castello Cavalcanti which was created for Prada. Starring Jason Schwartzman (one of Anderson's long-time collaborators), the eight-minute film centres around Castello Cavalcanti, a small Italian town in 1955. Schwartzman's character is an American racing car driver, who crashes in the town's piazza and soon finds out that fate brought him to this small and unassuming place. Of course, the style is impeccable and the effort put into such a short piece is remarkable. Take a look at the film below.