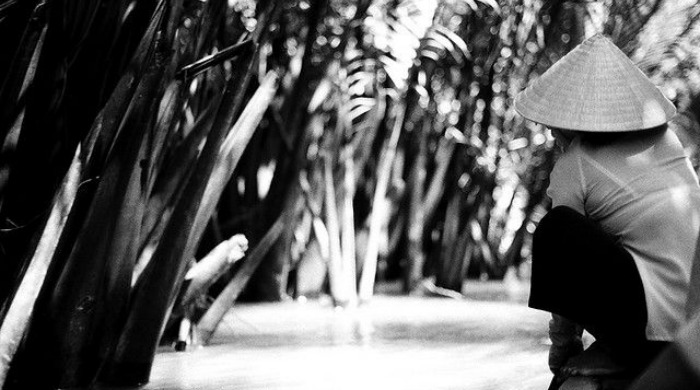 Often the best travel photography is taken when the subjects are unaware, the backdrops are understated yet breathtaking and the shot was taken with an apathy to the photographer's surroundings. These intimate shots of David Do's travels in Vietnam fit these descriptions perfectly from the fishing trip to the hushed conversation of a couple.
There is a distinct sense of serenity and ease to these images, even within the bustling crowd scenes which the monochromatic tone compliments perfectly.
For further information and to see more of his work, visit his site by clicking here.