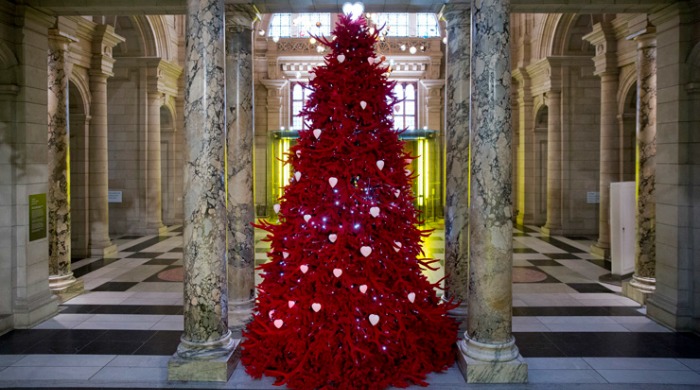 Positioned pride of place in the grand entrance, the V&A Christmas Tree Installation was quite the striking decoration. Each year, to celebrate the festive period, the V&A commissions a leading designer to create a Christmas tree for the Grand Entrance of the Museum. Previous fashion names invited to create the V&A festive installation include Jasper Conran, Matthew Williamson and the late Alexander McQueen, with designers often creating a twist on the traditional idea of the Christmas Tree in order to celebrate the festive period.
This centrepiece was created by Helen and Colin David, the designer duo behind textile label 'English Eccentrics'. Entitled, 'Red Velvet Tree of Love', the installation is traditional in shape but coated in visceral red flocking to give a deep velvet-like appearance. The tree is also decorated with 79 sets of hand cast replica antlers and 67 white, heart-shaped baubles. Printed in 3D and referencing traditional Christmas motifs, the installation has the magnificent ability to offer more to the eye upon every inspection.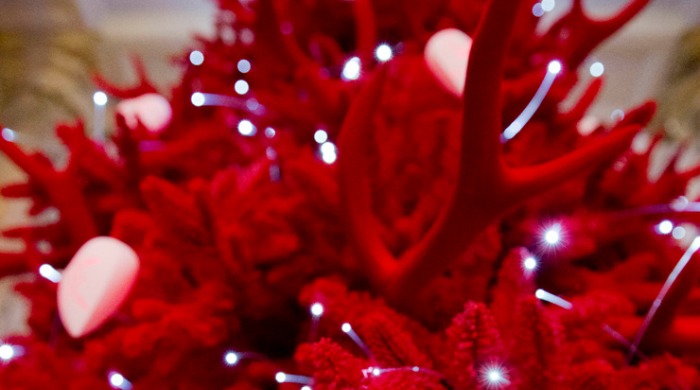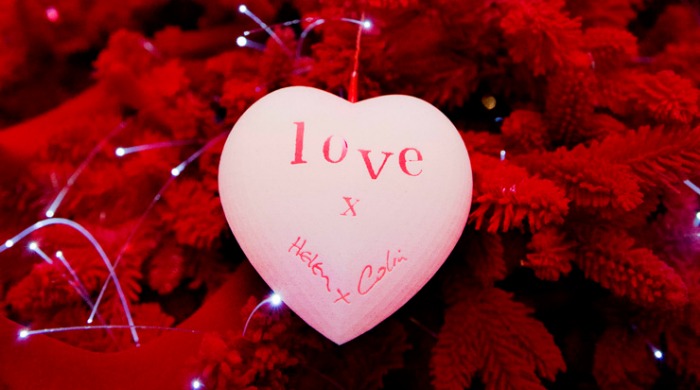 The design for the tree was inspired by the V&A's collection, specifically a H.F.C Rampendahl chair dating from 1860, which has a frame primarily made from real antlers and is upholstered in velvet. Helen David said: 'I have always found beautiful and inspiring objects at the V&A, since I first came to London and visited as an art student. The combination of the feminine velvet and the masculine antlers of the Victorian era chair provided a very inspiring starting point for the tree, and of course the words 'velvet' and 'antler' begin with the letters V&A.
Words by Olivia Cooley. Images Courtesy of the V&A.