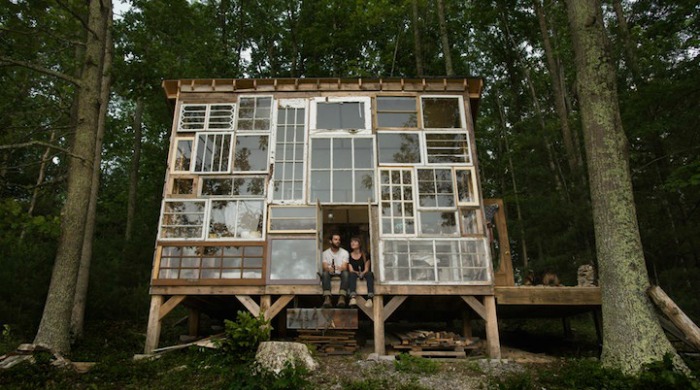 Most girls my age dream about being Beyonce or Cheryl Cole, but me, I dream of being these guys. Artists Nick Olsen and Lilah Horwitz decided after watching the sunset and taking the time to bask in the changing light from dusk to night, that they wanted their living space to mirror this change.
The couple quit their jobs, rented a van and went from State to State collecting suitable windows to use as the fascia of their new glass cabin home, but collating them into a glass jigsaw puzzle.
By re-purposing and scavenging from barns and dilapidated buildings, living on a diet of rice and beans and using old nails and wood, the project only cost $500 and looks like it is worth every dollar and bead of sweat that went into the production.
To find out more about the project, watch their episode on Half Cut Tea.