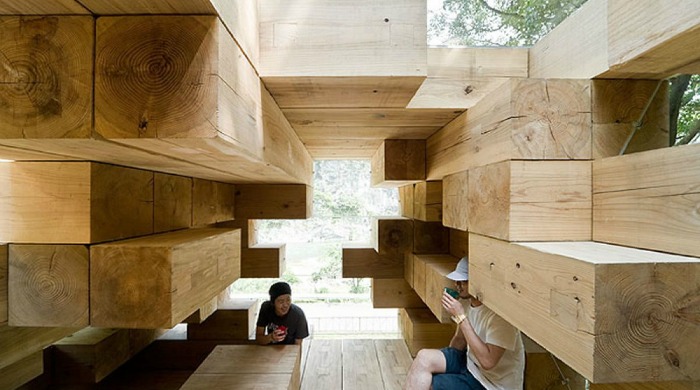 If you've ever played Jenga, you may be reminded of it looking at Sou Fujimoto's Wooden House, it's created by huge beams of lumber constructed in a way that give every piece a purpose.
There is no differentiation between floor and ceiling, wall and door or even furniture, a floor for someone could potentially be a desk for another visitor. You can tailor the structure to fit your needs, it's no longer just a house, it's a changeable structure.
For further information, visit their website here.