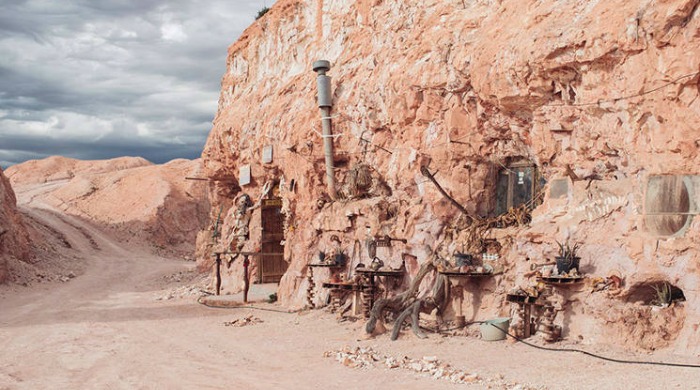 Sitting 500 miles north of Adelaide, Australia, is Coober Pedy – the opal capital of the world. It's often used as a rest stop on the way to Uluru, but aside from that, the area is pretty much desolate and surrounded by desert; it's little wonder the name was derived from the Aboriginal termkupa-piti, meaning "white man's hole". Melbourne photographer Abigail Varney created a series around the mining town – called Rough and Cut – that eliminated the gems and the locals and focused solely on the area.
The series shows the unique underground housing of the town – built to escape the scorching temperatures, the eccentricities of the locals (including one called Crazy Joe who has a mini museum inside house), and the town that they call home. Varney captures the sense of isolation in her images, showing old clapped out cars, empty areas and lonely roads. The result shows an area that is eerie and bleak, and seemingly stuck in a time warp.
Visit Abigail Varney's website to see more of her work.