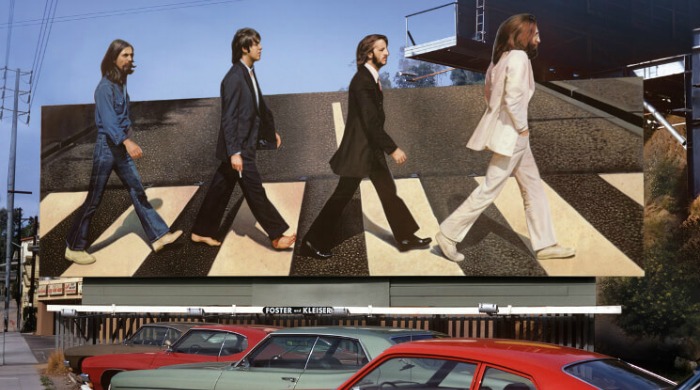 Set against the rich blue skies of LA, Robert Landau's extensive collection of photographs capturing the rock 'n' roll billboards of the city's famous Sunset Strip were taken during the '70s while the photographer was still a teen. A creative hotbed for artists until this very day, the images of the city are a testament to LA's status as one of the most sought-after destinations for international artists, while also illustrating that decade to be a golden age for rock music.
From the final years of the Beatles with Abbey Road, to the iconic cover of Pink Floyd's The Wall and the conceptual brilliance of David Bowie's Diamond Dogs, the collection comprises images that would later go on to become ingrained in contemporary popular culture. A night-time shot of LA's celebrated Tower Records shows a flow of traffic coming to and from the Sunset Strip record store, a treasure trove for rock and roll fans purchasing records from the 1960s right through until 2006. The shop was recently resurrected for a documentary, All Things Must Pass, which details the rise and fall of the famous record store, directed by Fargo star Colin Hanks. Landau's photograph offers us a glimpse of Tower Records in its heyday, set amidst the bright lights of the Strip.
In addition to capturing the musical landscape, Landau's photographs also hark back to an era with a distinct sense of fashion that is re-entering the cultural consciousness in 2016 through brands such as Diane Von Furstenberg and A.P.C. Early in the 1970s, Diane Von Furstenberg would innovate with her now-famous wrap dress, available in striking prints that continue through to the brand's latest collection. Figures such as the late David Bowie were also liberated by the sentiment of the period to experiment with their look, and this was a time when stylistic boundaries were tested and rendered much more fluid. Robert Landau's collection of photographs takes you on a colourful, nostalgic trip along the Sunset Strip and gives you an authentic flavour of the cultural tastes of that epoch.
The photographs in this collection are a selection from Robert Landau's latest book, Rock 'N' Roll Billboards of the Sunset Strip.
Find out more about Robert's book over at Angel City Press which is distributed in the UK by Turnaround.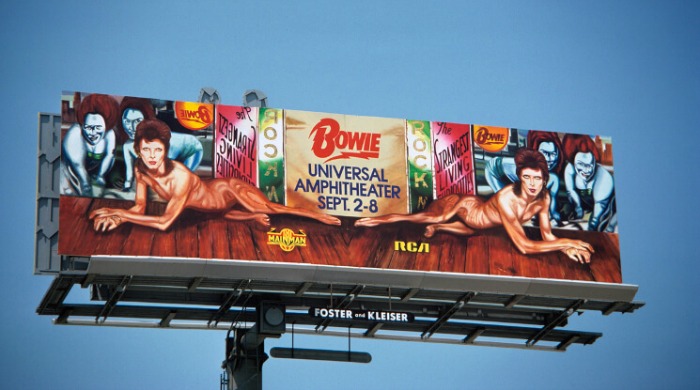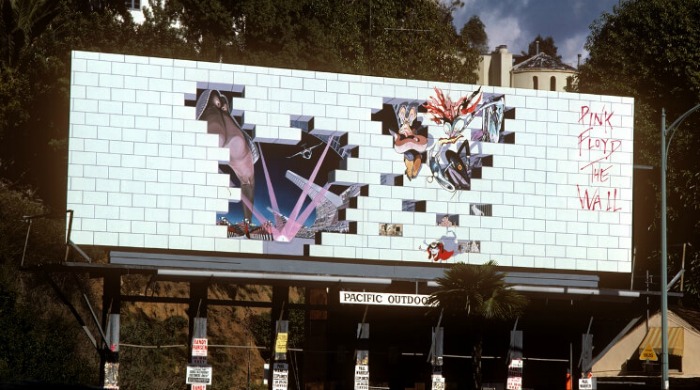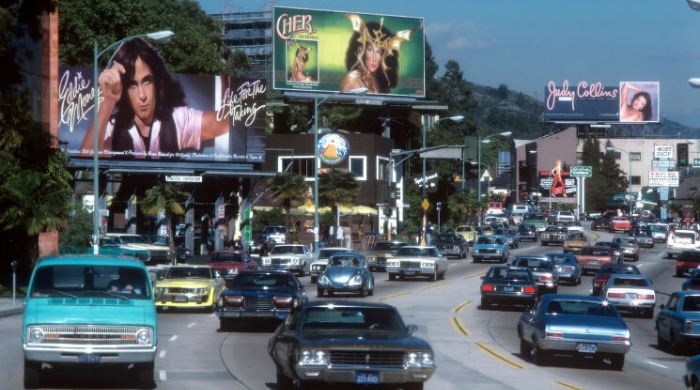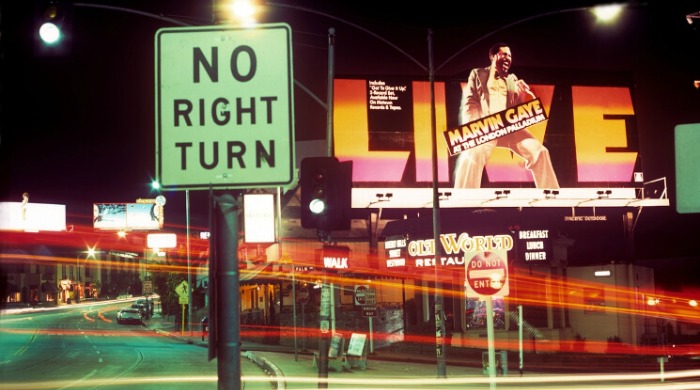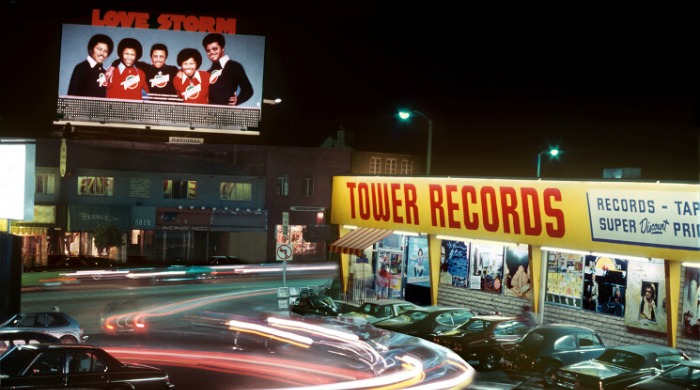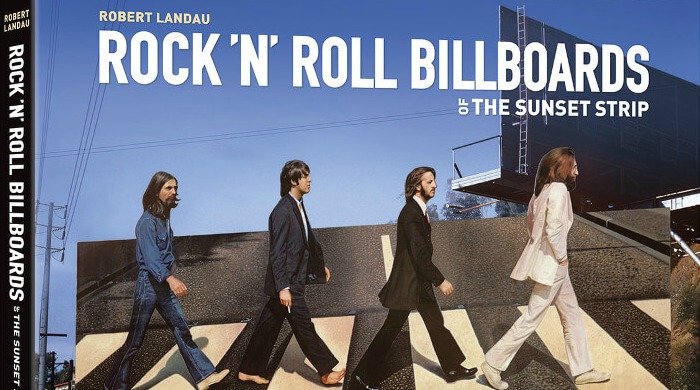 Words by Liam Roberts. Images property of Robert Landau