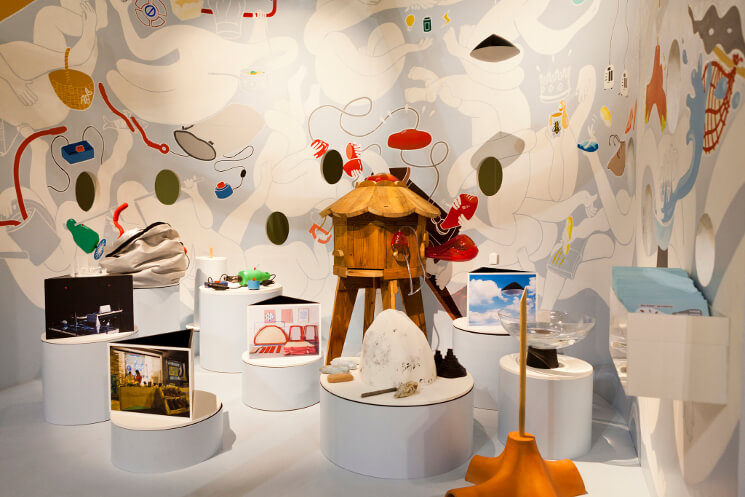 A curated selection of the coolest cultural goings-on this week.
1. A Forthcoming Rihanna Documentary: Despite her enormous celebrity and the consequences that entails in today's media, Rihanna has somehow managed to maintain a largely guarded, mysterious aura around her personal life and personality. Inspired by the 1967 Bob Dylan feature Don't Look Back, RiRi is teaming up with director Peter Borg (who gave Rihanna her first acting credit in Battleship) to offer fans "an unfiltered look" into the singer's life.
2. Sex, Drugs and… Cockatoos?: He may have made his name as a bare-chested punk rocker strutting the stage singing about his lust for life, but as he considers rock'n'roll retirement Iggy Pop has started up a quite original Instagram account for his pet cockatoo, named Biggy Pop. The account shares adorable home videos of the pair often relaxing to music at home and has gathered almost 15,000 followers in just three weeks. Move over Kim and Kanye, 2016 is all about Iggy and Biggy.
3. Milan Design Week 2016: Milano Salone kicked off for another edition this week, and one of the most highly anticipated exhibitions came courtesy of sportswear behemoths Nike. The exhibition, entitled The Nature of Motion, gave a unique insight into the creative process of the Nike team as they contemplate the future and potential of footwear. See a teaser of the event below.
4. A Chainless Bicycle from IKEA: Long-time advocators of environmentally-friendly, affordable and design-based furniture across Europe, Swedish flatpack furniture specialists IKEA have this week announced plans to mass release a chainless bicycle. The bike, which will be called the SLADDA, will attempt to make the humble-if-rust-averse chain obsolete by replacing it with a rust-proof cogged drive belt estimated to take you on 15,000km (9,320 miles) worth of happy riding. All we can say is: good luck assembling that one.
5. A New Kindle: Another behemoth has also announced an upgrade this week as Amazon released details of their brand-new Kindle device, the Oasis. The new flagship Kindle device demonstrates a keen eye for advanced design; it is slimmer, lighter, brighter and smaller than its predecessor, and offers two weeks of reading after one charge. The Oasis also comes with a mandatory leather case that cleverly doubles up as a charger and offers an extra seven weeks' worth of battery life—making it an ideal companion for book-loving travellers.
6. A Feminist Horror Film from St. Vincent: Experimental musician St. Vincent has confirmed her new side project will be a feminist horror film called "Four Deadly Tales by Four Killer Women". Both written and directed by the American singer-songwriter, the film forms part of a horror anthology titled XX and will include films from directors Jennifer Lynch, Karyn Kusama and Jovanka Vuckovic.
Words by Liam Roberts. Image courtesy of Salone del Mobile, Milano.