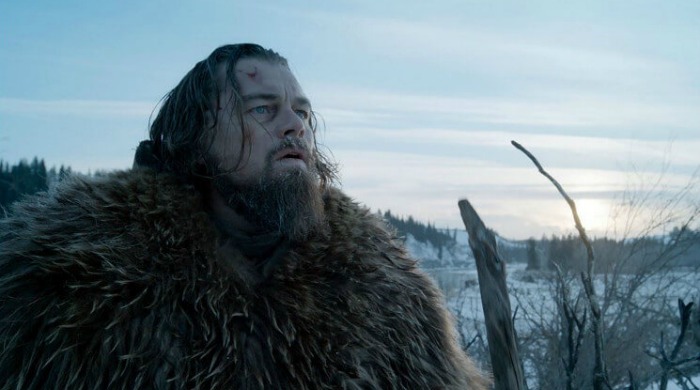 Thursday 14 January saw the list of 2016 Oscar nominations released with most expected films getting a nod, and some surprisingly left out. Leading the way is The Revenant, with 12 nominations going to the Alejandro González Iñárritu-directed film – including best actor for Leonardo DiCaprio who, despite being nominated four times, is yet to win an Oscar.
Up against DiCaprio is Eddie Redmayne for his portrayal of transgender Lili Elbe in The Danish Girl, Michael Fassbender in Steve Jobs, Matt Damon in The Martian (a film that is up for seven awards in total) and Bryan Cranston for Trumbo. Cate Blanchett, Brie Larson, Jennifer Lawrence, Charlotte Rampling and Saoirse Ronan are up for the best actress award, for their roles in Carol, Room, Joy, 45 Years and Brooklyn, respectively.
Best picture nominations have gone to The Revenant, Mad Max: Fury Road, Bridge of Spies, Spotlight, The Big Short, The Martian, Brooklyn and Room, with Straight Outta Compton and Star Wars: The Force Awakens both surprisingly left out. Other blockbusters left out of the running include Furious 7, Jurassic World and Avengers: Age of Ultron.
There were two noticeable gaps in the documentary category too, with Scientology-based Going Clear and The Hunting Ground, a film about rape on college campuses in the U.S., both left out of the nominations. Instead, Winter on Fire: Ukraine's Fight for Freedom, What Happened, Miss Simone?, The Look of Silence, Cartel Land and Amy all got a nod. The latter not being quite so surprising, given the Asif Kapadia-directed film (he of Senna fame) has become the highest grossing documentary of all time in the UK.
Best original song nominations have gone to The Weeknd for Fifty Shades of Grey's 'Earned It', J Ralph & Anthony for Racing Extinction's 'Manta Ray', Sumi Jo for Youth's 'Simple Song #3', Lady Gaga for The Hunting Ground's 'Til It Happens To You', and 'Writing's On the Wall' by Sam Smith, which appeared in the latest Bond film – Spectre.
The Academy Awards – now in its 88th year – will be held at the Dolby Theatre in Hollywood on 28th February, and will be hosted by Chris Rock. Click here to see the full list of nominees.
Words by Angharad Jones.  Image property of Twentieth Century Fox via Associated Press.