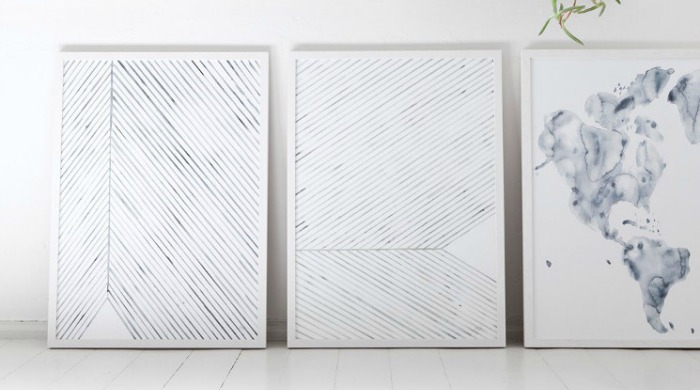 Copenhagen-based designer and artist Silke Bonde creates beautiful, simple prints with a distinctively Scandinavian aesthetic. By cutting out all unnecessary elements, her work focuses on fine details and tonal colours. Bonde's 'Looking Closer' collection features six watercolour prints that reflect the nature of her homeland, with the use of dark greens and blues, straight lines and organic shapes.
The collection encourages the viewer to look closer at nature's elements. Take the 'Dew' print for instance; on first glance, it's a minimalist piece made up of varying splats in blues and greys, but it's actually much more than that. Silke describes it as: "The Nordic summer when you know it is going to be a warm day. It is still a little cold outside and the little dew drops glitter on the green plants. If you take a close look you will discover that the dew creates a beautiful art work on each leaf." It's this depth and attention detail that makes her prints as stunning as they are, and perfect for those who like their art subtle and stylish.
To see more of her work, visit Silke Bonde's website >>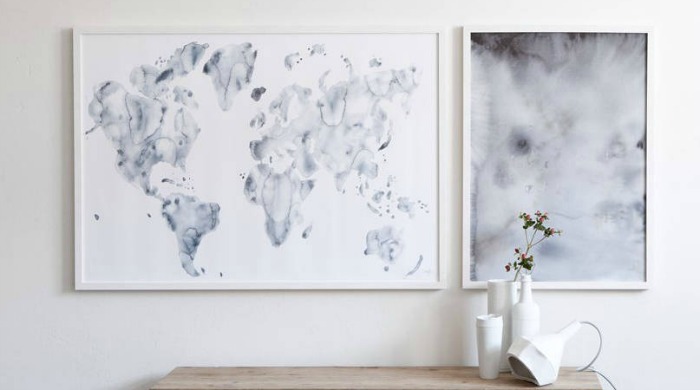 Words by Angharad Jones. Images and styling by Studio Oink.