On a rural site in Japan's mountainous Shizouka Prefecture, Tokyo-based architect Issei Suma has created a complex made up of five teepee-shaped buildings, designed to provide meals and accommodation to elderly residents, and offer nursing care to people with disabilities.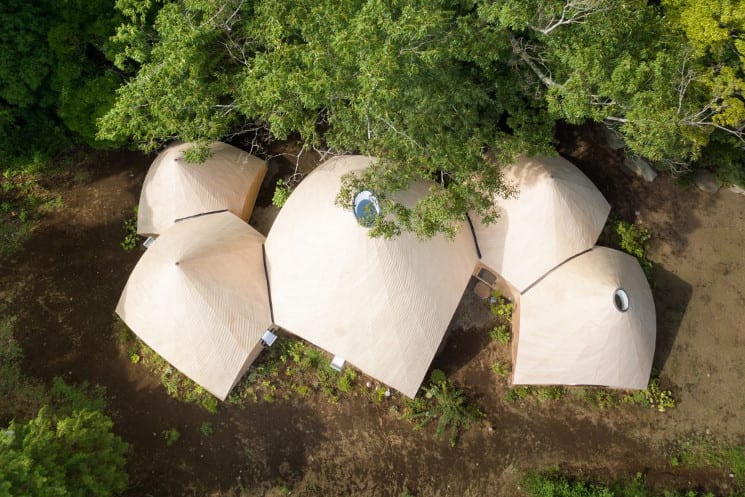 The structure – called Jikka – has been designed for two women (one a social worker and one a cook) who will use it as their home and workplace. Outside, the structures come in different sizes and heights and come with arched walls and pointed roofs – each structure overlapping the other. The outside walls are covered in wooden panels to give them a natural aesthetic that blends in with their mountainous surroundings.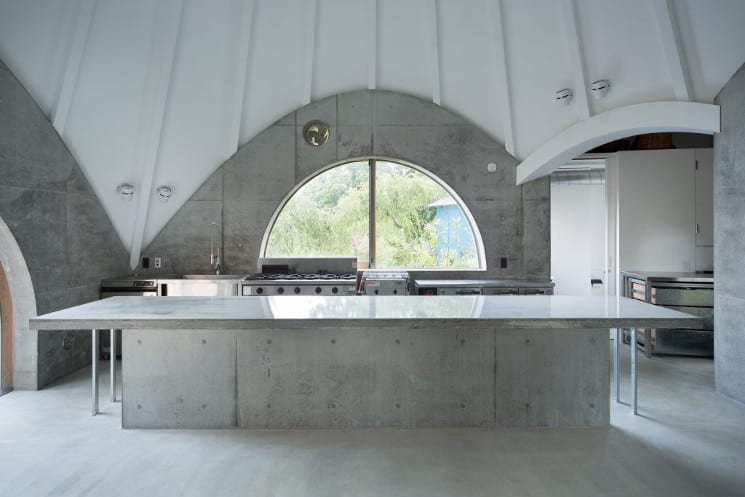 The inside of the 'huts' take on a contemporary, clean feel, with concrete walls and exposed timber roof beams. At the centre of the structure is a stainless-steel kitchen and dining area, with the other blocks used as living quarters for clients and spiral-shaped pool designed in order to create easy access for wheelchair users.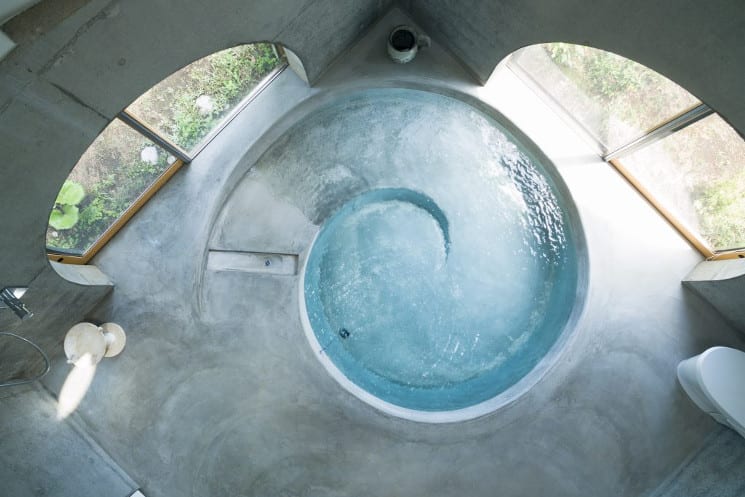 While each structure is an individual entity, they all flow seamlessly between the other. Together with natural, simple furnishings and minimalist décor, this creates a relaxing, calming atmosphere throughout.
To see more of Issei Suma's work, visit his website.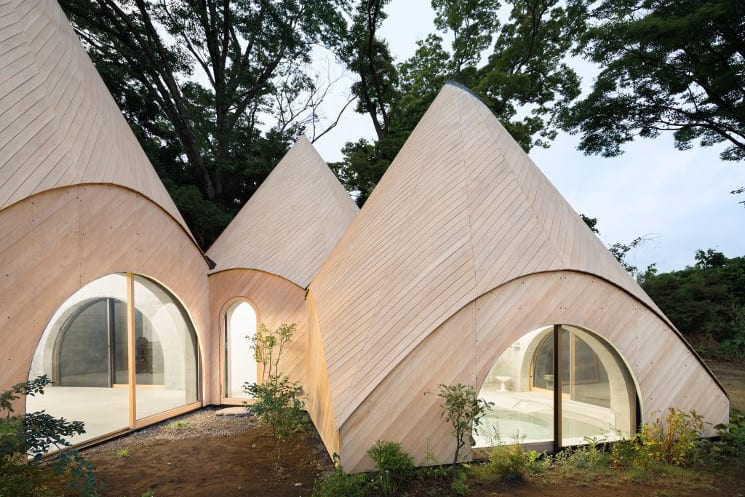 Words by Angharad Jones. Images property of Issei Suma