Mysterious Uruguay based label International Feel is home to some of the most respected names in Balearic and deep house including Locussolus (DJ Harvey), Gatto Fritto and Rocha. With hype and marketing shunned in favour of more tangible values – beautiful design and high quality music – we catch up with Mark B in a rare interview to find out what makes him and his much-celebrated label tick.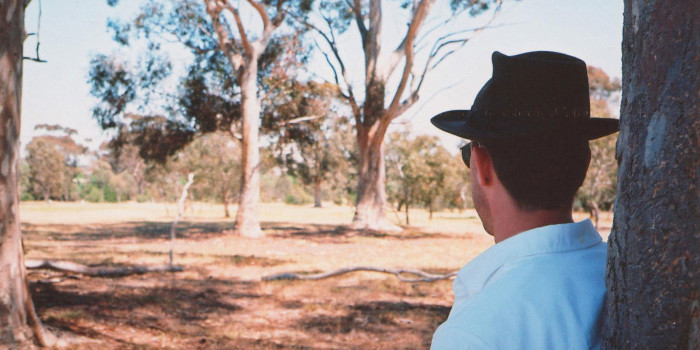 Question:

Your International Feel label is three years old this October. What first inspired you to launch it?

Answer:

I wrote the Rocha track, 'Hands of Love (Fingers of Sand)', and couldn't find a deal for it anywhere. I could either put it in the bin or put it out myself. If I was going to start a label, I had to do it properly. That meant great music, great artwork and great mastering. There's no point being average.

Question:

Before starting the label, you made and produced music under a variety of pseudonyms, working with many different imprints. How much did these experiences shape the way you run International Feel?

Answer:

As an artist I was one of the last generation who could earn a good living from music. Knowing that nobody really earns money from this any more, I wanted to run International Feel as a label that puts the artist first. Our artists get things that many other labels don't offer nowadays – advances, studio time if needed, and great artwork.

Question:

Given that electronic music labels rarely offer that kind of package to artists these days, was your desire to do it this way influenced by bad experiences in your youth?

Answer:

I never really had any bad experiences. A lot of the really nasty experiences you hear about fall into two categories: they're urban myths, or people ripping off other people for a couple of hundred quid. So many bad things have been done in the name of money and music, and I don't want to contribute to that.

Question:

Musically, it's hard to pin down the International Feel 'sound'. The lazy way to describe the label's output would be 'Balearic'. Does the 'Balearic' tag annoy you?

Answer:

Not at all – it's perfect. Yes, on one hand it's lazy journalism, but it's pretty accurate. True Balearicism is anything goes. I just don't see the point of sticking to one thing – I'd much rather be like a little moth, flicking from light to light.

Question:

One of the more magical things about International Feel is the lack of hype or marketing in the traditional sense. Is this a personal reaction to the traditional music industry model?

Answer:

Great music should speak for itself. At the end of the day you can't make people like something that they don't like, so why market the hell out of it?

Question:

This 'air of mystery' that you've cultivated is almost the antithesis of the way most labels operate. Should more labels operate this way?

Answer:

You just have to do what's right to you. The 'X Factor' doesn't feel true to me. What feels right is organic, vinyl – real things, not ones and zeroes. As far as I'm concerned, if the Swedish House Mafia had never existed as human beings, the loss to humanity wouldn't be noticeable.

Question:

Your releases are always beautifully presented. Just how important is the look and feel to you?

Answer:

Tactility is a much underrated sense. I think in a lot of ways International Feel is quite an anarchic statement that stands for a lot of the things I feel are missing right now – tactility, reality, real things in a binary world. The look and the feel is vital, because that goes along with the music.

'The 'X Factor' doesn't feel true to me. What feels right is organic, vinyl – real things, not ones and zeroes. As far as I'm concerned, if the Swedish House Mafia had never existed as human beings, the loss to humanity wouldn't be noticeable.'

Question:

Many of the most iconic independent record labels of the last three decades have embraced the idea of visual identity. Do you see yourself in the same mould as the likes of Output and Factory?

Answer:

Being on a par with Factory in terms of visual identity is definitely something that we aspire to. Whether that's possible in this day and age, I just don't know.

Question:

Given that visual identity is important, do you personally make an effort to commission different artists for sleeve illustrations?

Answer:

I leave that all to our Art Director, Phantom, who most people know from his designs for Mylo. If he tells me that we need to pay someone to take three weeks to hand draw an illustration, I just say 'go for it'. I trust him to execute his vision for the brand.

Question:

As part of your third anniversary celebrations in October, you're moving into the world of art. What's that all about?

Answer:

We're doing a limited edition series of prints of six of the record covers. I think the fact that we can do that – and they'll probably sell out – is testament to Phantom's work and how strong a visual identity we have as a label.

Question:

Finally, the artwork for International Feel's third anniversary CD hints that this may be it. Is it the end, or merely a breather?

Answer:

It's probably a breather but I'm not going to commit. It could be the end. You'll just have to wait and see.
International Feel's three year compilation 'A Compilation' is out now
International Feel online:
www.soundcloud.com/international-feel
www.facebook.com/internationalfeelrecordings
Words by Matt Anniss.