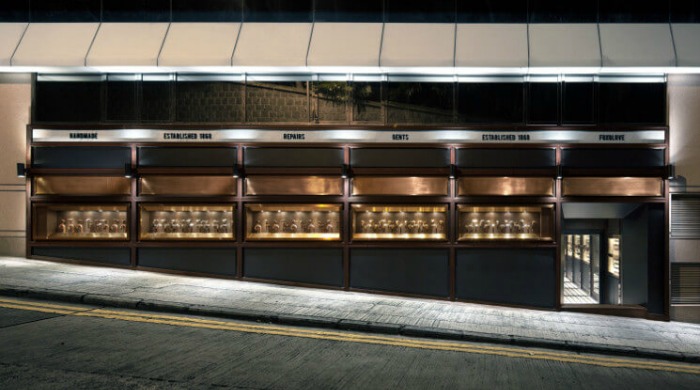 In the heart of Hong Kong's Central district is a luxury umbrella shop inspired by one a quintessential English gentleman might frequent, complete with brass-edged wall cabinets and handmade umbrellas locked away in glass casing. Only Foxglove, Hong Kong isn't an umbrella shop, it's the entrance to a secret speakeasy-style lounge bar.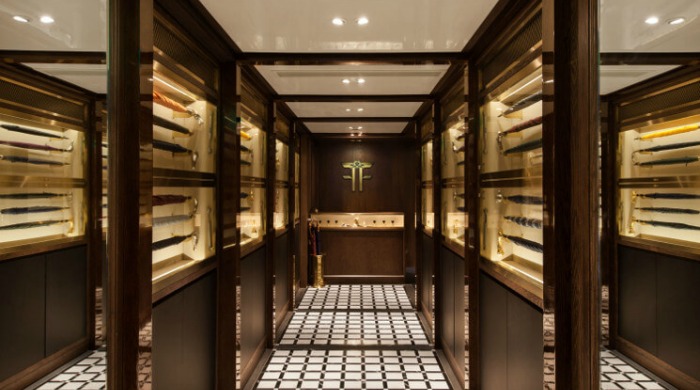 The bar carries on with the theme of a fantasy world for the globe-trotting English gent, with interiors inspired by vintage cars and the first-class cabins of aeroplanes. It's unabashedly masculine, with deep blue leather seating and grey marble counter tops, while the vintage train-inspired VIP room comes in deep red and low, moody lighting.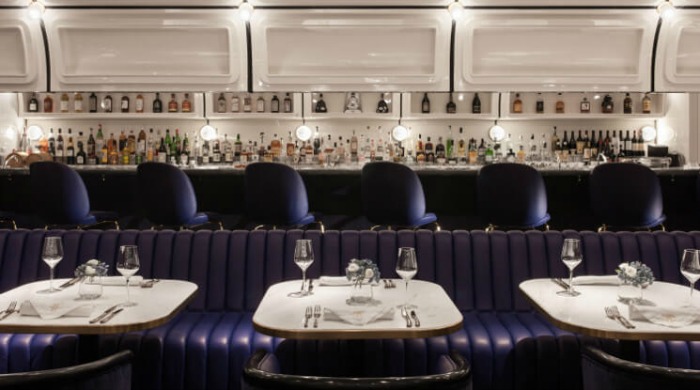 The second private room has emerald green marble at its core, with leather club chairs and walls lined with bookshelves. The brainchild of NC Design & Architecture, Foxglove is a creative use of space, and probably one of the most well thought-out secret bars there is.
Foxglove can be found at 6 Duddell Street, Printing House, Hong Kong.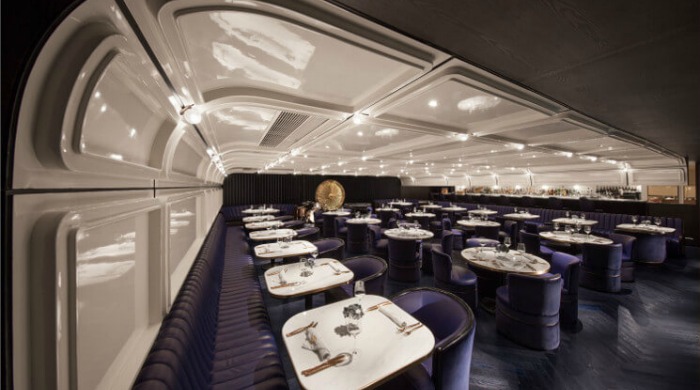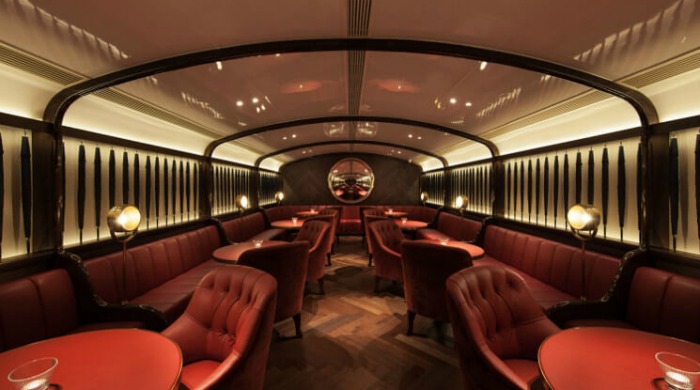 Words by Angharad Jones. Images property of NC Design & Architecture.