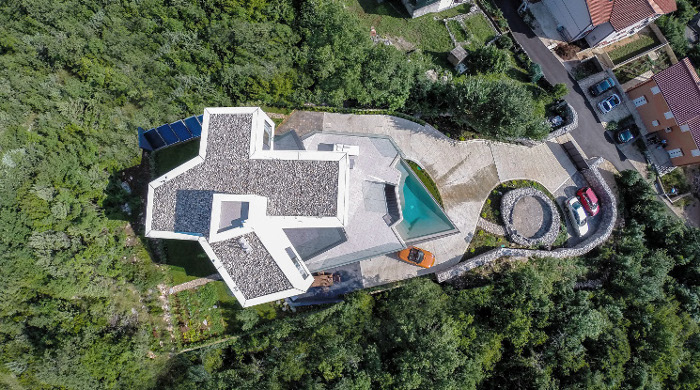 Built on the Croatian island of Krk, this house brings contemporary and historical architecture together to create a summer home above the tree canopy. The house is built around a disused gumno – a circular structure that was once used for threshing grains, and now forms part of an outdoor seating area as well as providing the name for the home.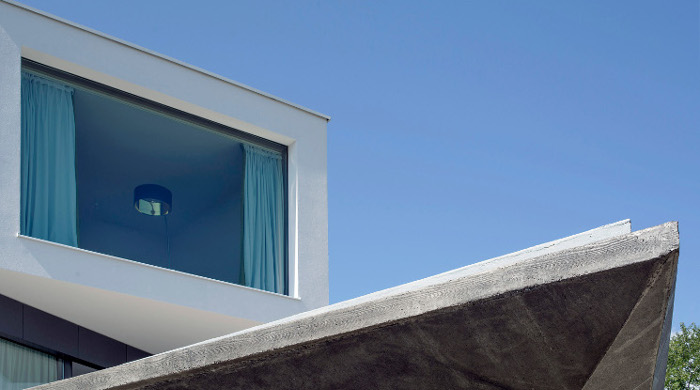 Designed and built by local firm Turato Architects, the house sits at the rear of the plot, elevated above the gumno and offering views both above the tree tops and out to the sea. Built for a family of four adults as a summer getaway (and now their main home), the house was designed to accommodate every member's need, while also serving as a place for social interactivity and entertaining guests.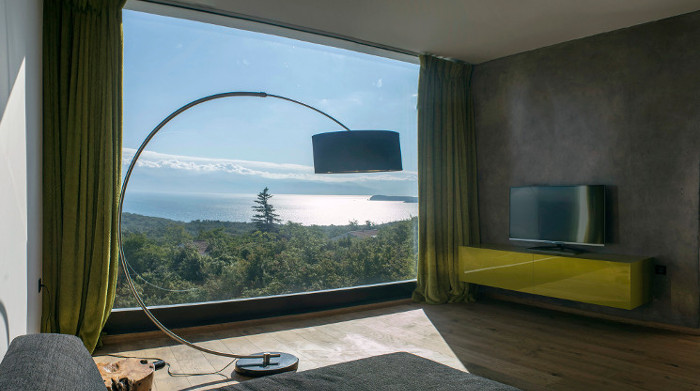 At the bottom of the house is a dark concrete cellar stored with wine and oil, as well as space for entertaining. Above that is the family living area with floor-to-ceiling windows and access to the outdoor, deep triangular terrace complete with swimming pool and seating areas. Four independent units with terraces sit at the top of the house, which act as secluded bedrooms for each of the family members.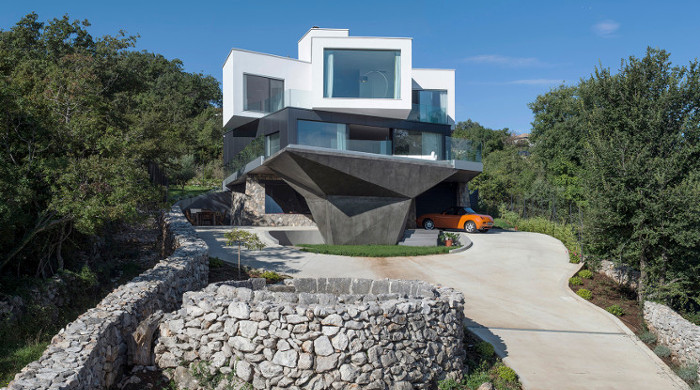 Gumno House takes advantage of its location, using concrete structures that echo the original stone gumno to elevate the house above the surrounding tree tops and give the best views across the Adriatic Sea, while also providing the family with a calm, private space. Inside, the use of light and dark colours, expansive glass windows and natural wood, steel and concrete adds to the house's modern yet natural feel.
To see more of Turato Achitects' work, visit their website.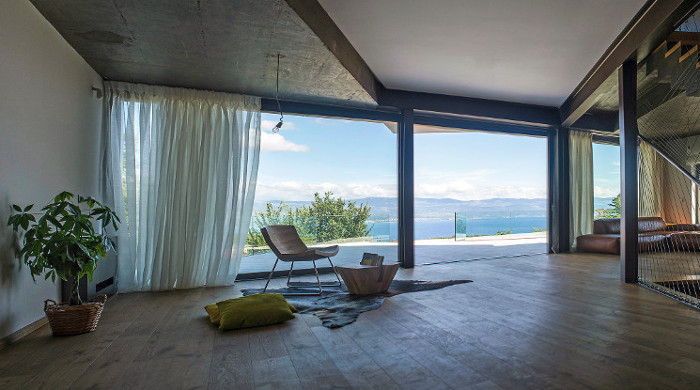 Words by Angharad Jones. Images by Ivan Dorotić (interiors), and Igor Crnković (aerial views) for Turato Architects