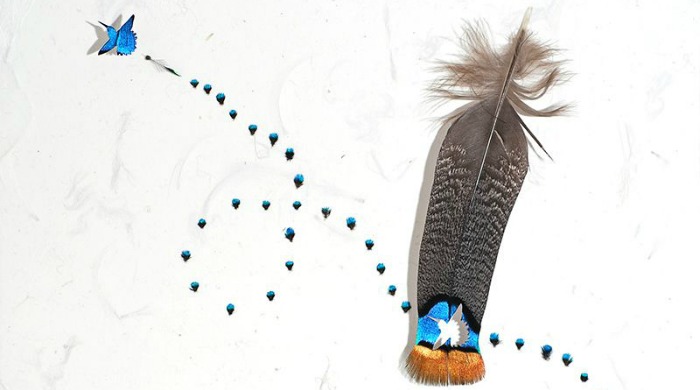 US based artist Chris Maynard believes that feathers mark nature's pinnacle of achievement, symbolising the perfect intersection of the aesthetically pleasing with the pragmatic and functional. Creating intricate works of art from recycled feathers, Chris perceives his work as 'satisfying perch from which to view the world'. With a toolbox just consisting of tiny eye surgery scissors, forceps, and magnifying glasses passed down through his family, Chris created incredibly detailed shadowboxes from the feathers.
Chris uses discarded feathers from private aviaries and zoos. Birds naturally shed or discard their feathers every year and most of the feathers used in Chris' pieces are from birds outside of North America, with the exception of turkeys and grouses. Despite filling notebook upon notebook with his designs, Chris only has time to create a small number into the artworks you see below. In any case, we look forward to seeing much more of his work in the future.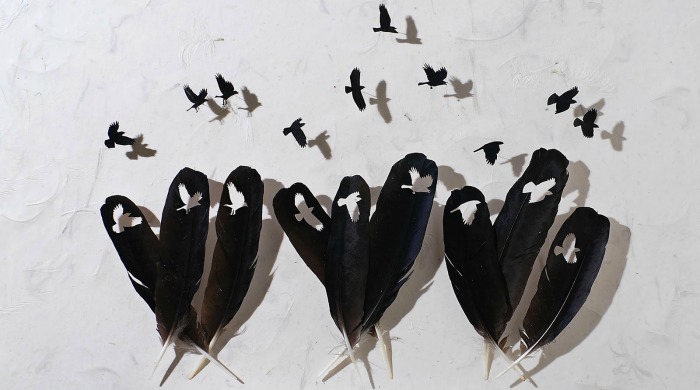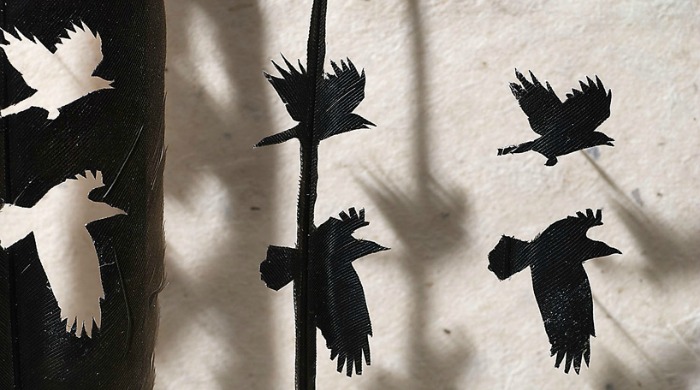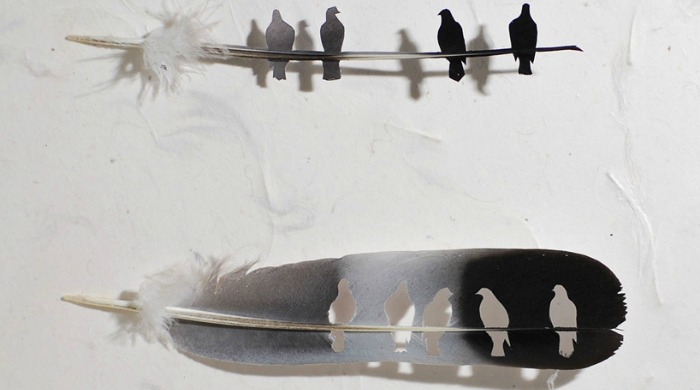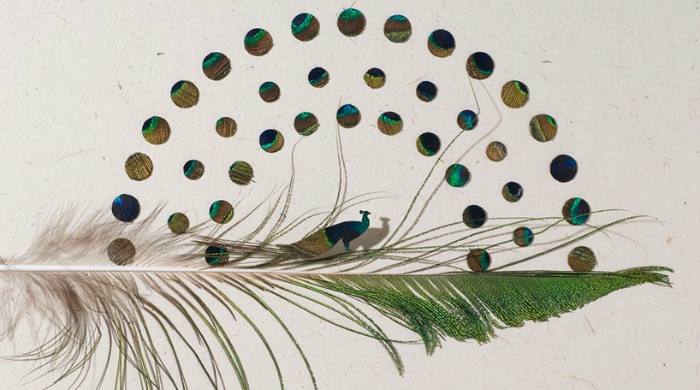 Words by Olivia Cooley. Images courtesy of Chris Maynard.