The talent found in the pool of British musicians is astounding, a new favourite is discovered almost everyday and we love to celebrate these emerging musicians.
Hailing from the heart of London, Andreya Triana is one of the emerging acts that we have our ear on. Collaborating with a string of highly acclaimed, industry favourites including Mr Scruff and Bonobo, Andreya has been garnering experience along her journey to her first album release and recent top 10 single Everything You Never Had (We Had it All).
We caught up with Andreya to find out more about the woman behind the voice…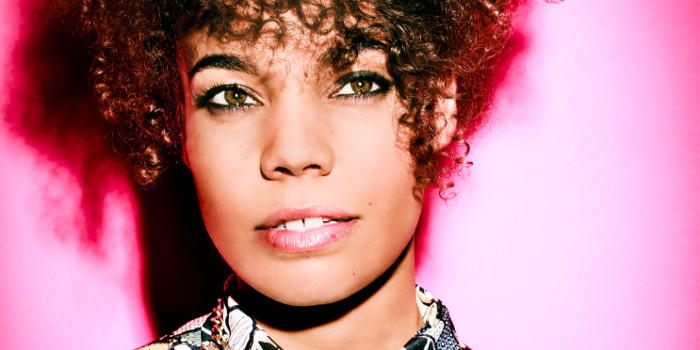 Question:

Can you describe your music for our readers?

Answer:

I'd describe it as contemporary soul music from the heart.

Question:

You have just finished recording your album, what can we expect from it?

Answer:

Lots of lush harmonies, honest songs and a whole heap of hand clapping and foot stomps!

Question:

Can you give us an insight into the recording process?

Answer:

It was really enjoyable, I flew to LA for a month to record it. Matt Hales (who produced it) and I had a lot of fun making drum beats by banging door frames and I unleashed my inner vocal choir! It was a really organic process and we stripped down my demos and rebuilt them and made them come to life.

Question:

Can you tell us a little about your Freeflo sessions?

Answer:

Years ago when I was without a band and wanted to find a way to gig I discovered a loop station called a Line 6 DL4. The Freeflo sessions was me using this awesome device to record harmonies live, make percussive beats and sing over the top.

Question:

You have some amazing collaborations under your belt, who would you love to work with in the future?

Answer:

Ooh that's a tough one as there are so many but at the top of my list would be Paolo Nutini and Lykki Li.

Question:

Who was your icon when you were growing up?

Answer:

My mum and Lauryn Hill.

Question:

London is your home but where else in the world do you find inspirational?

Answer:

London is so multicultural that you can find worldwide inspiration on your doorstep – sound systems in Brixton, Bangra in Brick Lane…it's all there.

Question:

Where in London would you recommend for someone who only has a few hours in the city to visit?

Answer:

I think a wander along the Southbank is a great way to get a taste of London. The river, Royal Festival Hall and loads of places to eat, perfect.
Quick Fire Questions
Favourite food?
Pancakes… mmmm!
Favourite drink?
Almond milk hot chocolate with a dash of Amaretto
Favourite music artist?
Lauryn Hill
Favourite film?
Coming To America
Describe your style in three words
Bold, bright and clashing
What are you listening to right now?
Iron Sky by Paolo Nutini
To find out more about Andreya Triana and to listen to her music, visit her website here.