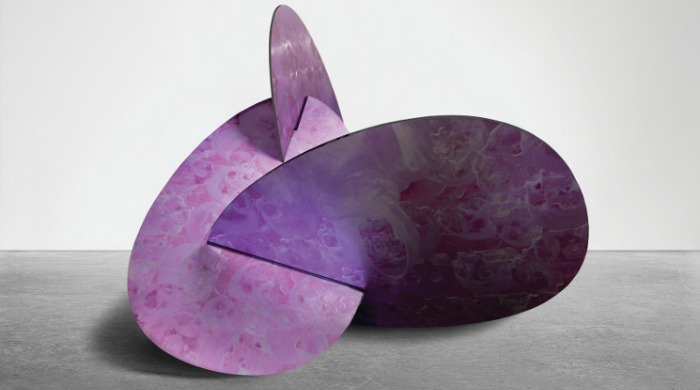 Andrew Levitas is what can only be described as a master of all trades. An acclaimed director, actor, artist and teacher, there are no boundaries for Levitas within the creative industries. You may know his name from his recent marriage to Katherine Jenkins but there's a plethora of reasons for him to become a household name.
His most recent work takes the form of sculpture with his London debut exhibition Metalwork Photography: A Survey/Works taking place in The Phillips Gallery.
Developed by Andrew, Metalwork Photography® is a patented process involving the transfer of photographs onto custom transparencies that are in turn melted onto hand etched metal sheets. The result is a reflective surface that adds movement and depth to unexpected effect.
Levitas' work has been included in a growing list of international gallery exhibitions and is held in important public and private collections. As an artist and filmmaker Levitas is also on the faculty at NYU's Gallatin School. This is Levitas's second exhibition at Phillips, the first of which was in New York in July 2012.
We spoke to Andrew Levitas for an insight into his inspiration, work and his love of New York City…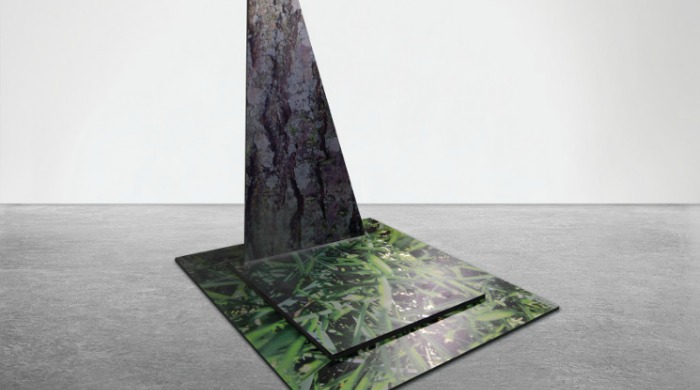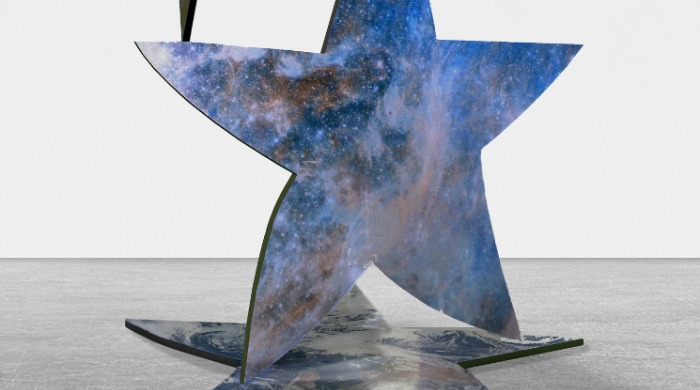 Question:

Tell us about your recently launched exhibition Metalwork Photography: A Survey

Answer:

It's incredibly exciting to share your work at all, but to exhibit it in a magnificent space like Phillips, Berkeley Square, is an absolute privilege.

Question:

Are there any key themes and influences behind your new exhibition?

Answer:

Too many to list… The exhibition is a Survey of my Metalwork Photography® and traces the evolution of the process over the years. While much of the underlying imagery is new, from a process standpoint, this is a true retrospective of my work.

Question:

Which artists and sculptors have influenced you over the years?

Answer:

All of them. Anyone who has the courage to put a stake in the ground and declare that this is the life for them is a inspiration to me.

Question:

New York is your home, what do you love about the city?

Answer:

The energy, the movement, the colors, the drama. Looking out my window and wondering about all the other moments happening in all those windows. Absolutely nothing beats walking through the canyons of the city, its empowering and humbling all at once.

Question:

Can we expect to see you in England more often after your debut exhibition?

Answer:

Without question.

Question:

You're an artist, photographer, film maker and teacher, what's next for you?

Answer:

More of the same. Maybe something different. We will have to see what inspires.

Question:

You have a wide range of skills, but what was your first love?

Answer:

Baseball. Unfortunately that's not one of the 'skills' you mentioned.

Question:

How do you focus and manage your time? You must have the longest to-do list

Answer:

Not well. But I have the greatest job in the world – I get to be a big kid and get to make something from nothing almost every day. That said, deadlines can be quite daunting when they spring up.

Question:

What advice would you give to someone just starting out in the creative industries?

Answer:

Care about what you are saying. Use whatever medium best expresses your ideas – regardless of your proficiency in that medium. Not everything has to be for public consumption.
Images property of Andrew Levitas