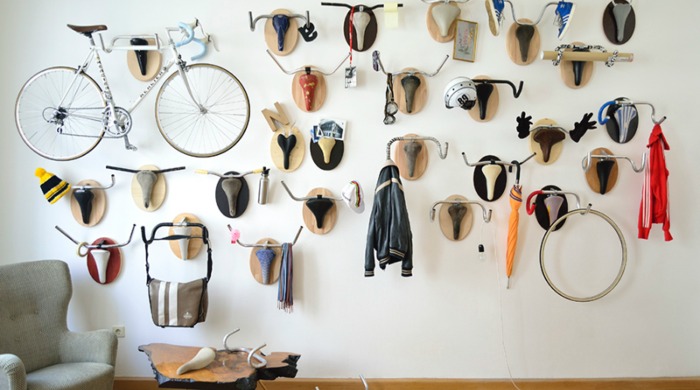 Andreas Scheiger lives and works in Vienna, Austria. Originally cultivating his technical skills as a graphic designer and later becoming an art director in the advertising industry, Schieger now aspires to create a visual impact by simplifying the most complex of concepts.
'Upcycle Fetish' is the artist's latest project, inspired by both Pablo Picasso's 'Cabreza De Toro', traditional hunting trophies and of course, the basic requirement of needing somewhere to hang your bicycle. Creating an amalgamation of all three, Scheiger's resulting hanging racks are both pragmatic and aesthetically pleasing, the perfect example of design and art working in harmony.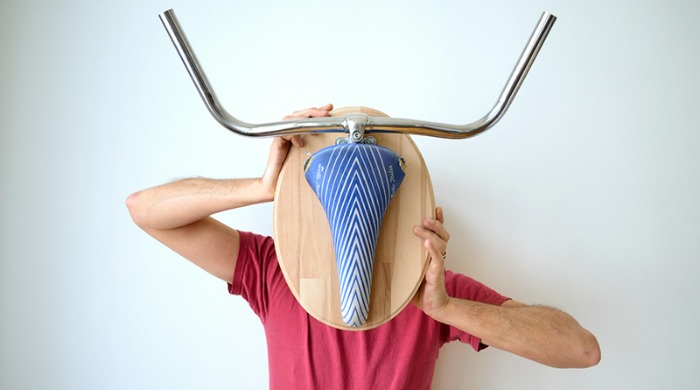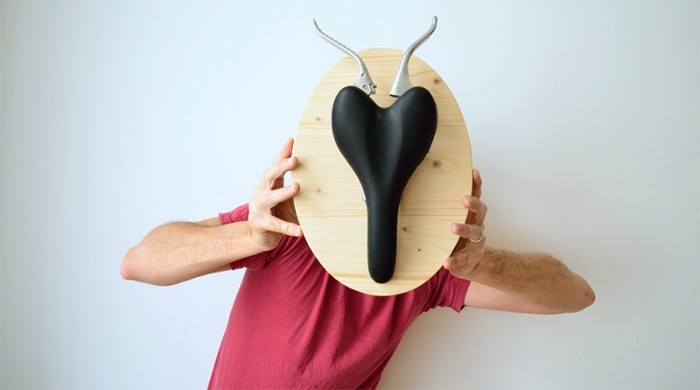 Words by Olivia Cooley. Images property of Andreas Scheiger.