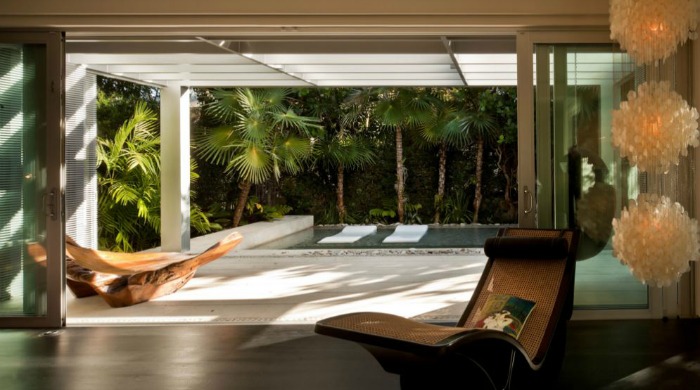 On an island dredged from the surrounding Biscayne Bay, this Miami Beach house seamlessly blends outside with in to create a feeling of 'living in a tree house'.
Completed in 2012, design firm Raymond Jungles used the same ground materials to fuse the garden with the indoors, while the pivot door entryway elongates the space and brings the two areas together, and trees throughout the courtyard create the desired 'tree house' effect.
Large windows are used throughout the house, bringing in natural light and offering views of the sunken swimming pool and greenery-filled courtyard. Outdoor living is a focus of the house, with an outdoor dining area and sculptural wooden seating adding to the feeling of a blend of both worlds.
To see more work from Raymond Jungles, visit their website.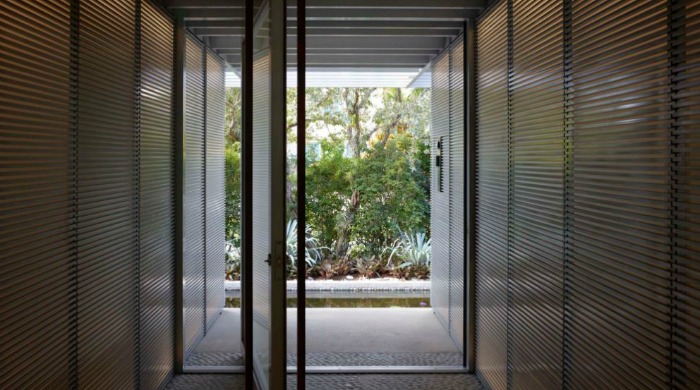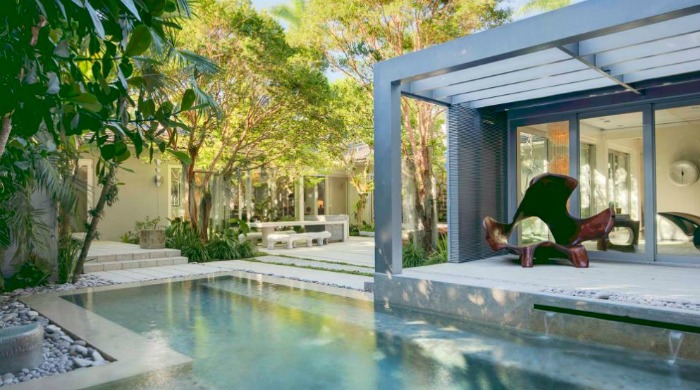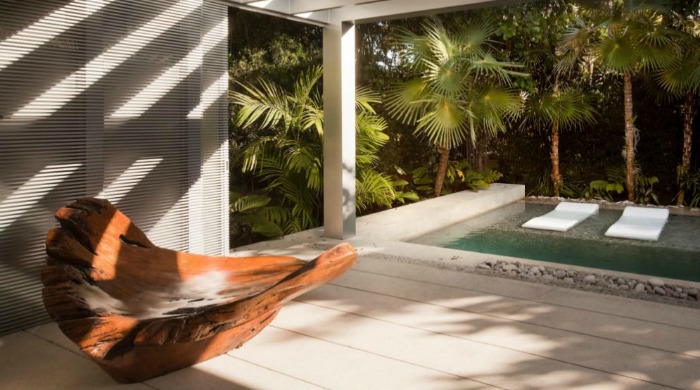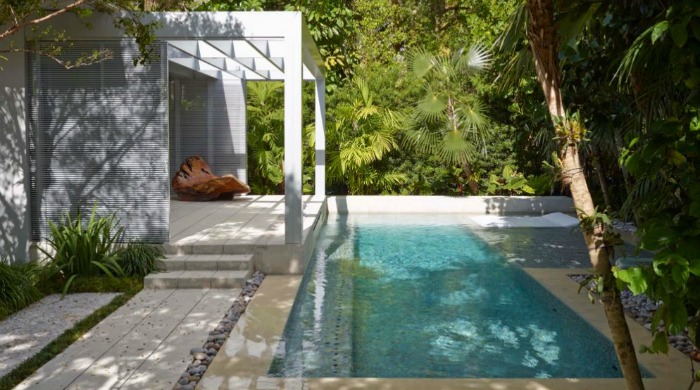 Words by Angharad Jones. Images property of Steven Brooker, Marion Brenner and Stephen Dunn.