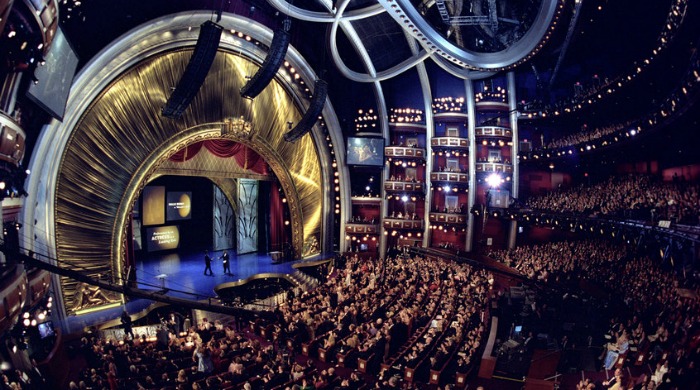 The Academy Awards, affectionately known as The Oscars, is a popular annual awards ceremony honouring achievements in the film industry.
The history of the Oscars goes back to the first ever Academy Awards which took place in 1929 at the Hollywood Roosevelt Hotel, overseen by the Academy of Motion Picture Arts and Sciences (AMPAS) and presented in front of just 270 people. Entrance to the awards for guests was $5 and fifteen statuettes were awarded, with the ceremony lasting just fifteen minutes in total.
Notified in advance, all winners were well prepared and told three months before the ceremony of their award. It was only for the second Academy Awards that the winners were informed on the actual evening of who would be the recipient. Press were however briefed in advance and this practice was only stopped in 1941 after the Los Angeles Times announced all of the winners before the ceremony had even began. Ever since, the ceremony has operated off the sealed envelope system that is now commonplace .
The Academy Award of Merit is the official name for the physical "Oscar" award, although there is much debate over where the secondary moniker originated. One claim is that the Academy's Executive Secretary, Margaret Herrick, first saw the award in 1931 and made reference to the statuette reminding her of her Uncle Oscar. Another, that Bette Davis named her award after her first partner, Oscar Nelson. One more disputed claim is that the award was named after the famous playwright Oscar Wilde. Either way, the trophy was officially dubbed the "Oscar" in 1939 by the Academy and the name been synonymous with the award ever since.
The first ever Oscar for Best Actor was awarded to Emil Jannings. His performances in The Last Command and The Way of All Flesh earned him the accolade but he was due to return to Europe before the ceremony began, meaning that the Academy let him have his award in advance,  also making him the first ever Oscar winner. The first female recipient for Best Actress was Janet Gaynor who was honoured at the first awards for her performances in Seventh Heaven, Street Angel and Sunrise (1929). Until the 4th Academy Awards, Actors were awarded dependent on the work they had done within a set time period and so could receive one award based on their merit inmultiple films. Now Actors are judged on single performances in one film and a total of 2,894 Oscars had been given for 1,853 awards in 2011.
Words by Olivia Cooley. Image property of The Academy Awards and ABC.