The festive season can be a time for real overindulgence. With excess amounts of food (and bucks fizz) most likely being consumed, and a sea of wrapping paper taking over your living room, have you ever thought about cutting down on all that waste? As we inch closer to the end of the decade, it's clear that the past few years have highlighted the importance of sustainability and how the human race can help to minimise the impact. A recent study by Biffa revealed that the UK creates 30% more waste over the Christmas period. So, this year we're giving you some simple tips for a more eco-friendly Christmas.
#1 Travel
Whether you're hosting this year or leaving the hustle and bustle of city life to make your way back to rural Britain, we'll be travelling in our hundreds of thousands on the UK's motorways. Not only is this a congestion nightmare but it significantly adds to those greenhouse gasses and your carbon footprint. For a more eco-friendly Christmas, take public transport, trains and buses will take a considerable amount of cars off the road and probably get you from A-B much quicker over peak Christmas times. However, if this isn't a possibility make sure you ask around to see if you can car share.
#2 Presents
There are loads of different things you can do to help reduce waste when it comes to presents. One very popular and easy way is secret Santa. The average number of presents received per person each year is 17! How many of those do they really want or need? Why not try secret Santa with your work colleagues? Or commit to only one (more considered) main present per person. Instead of filling up those stockings with unnecessary items, invest that cash into something they really want.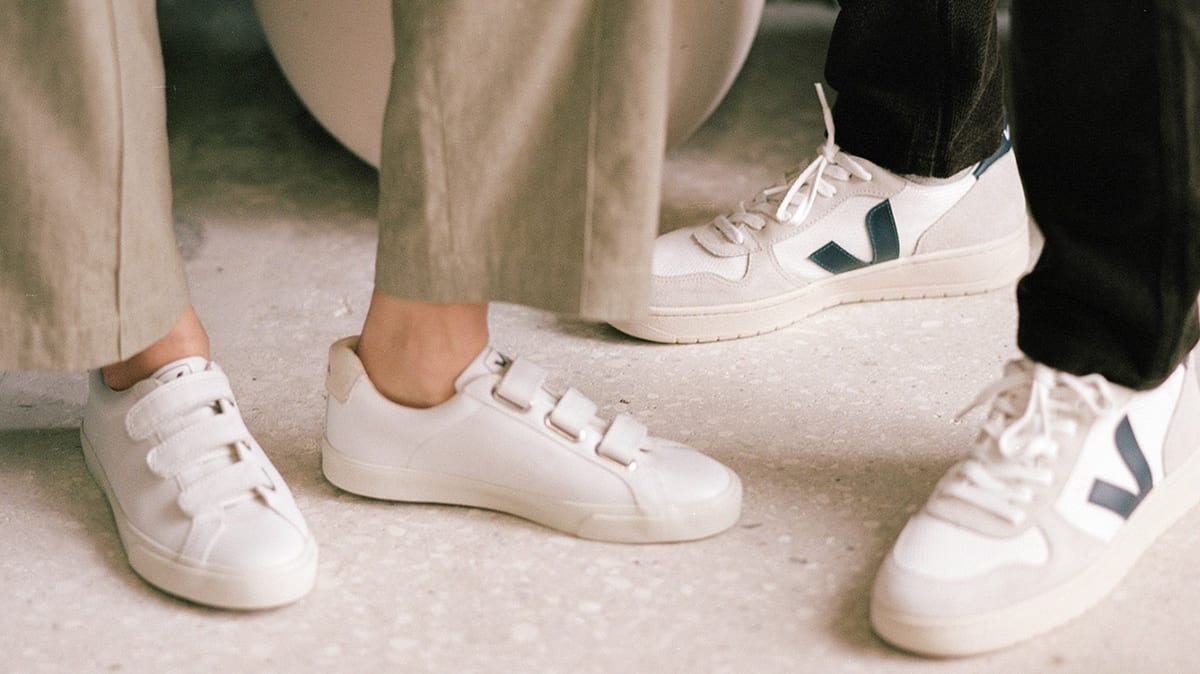 Sustainability is moving further and further up in our fashion priorities as the seasons pass. With designers shouting about the importance of ethical fashion and highlighting their efforts of lowering the impact of manufacturing on the planet.
#3 Food
When you reminisce about last Christmas, is one of your first thoughts the constant grazing and full stomach? No matter how hard you try to use up all the left overs, ultimately there will be a huge amount of food that ends up being dumped. The simple answer, buy less? Do you really need three cheeseboards and 20 pigs in blankets for your family of four? Alternatively, why not collect your unused cans of soup, bottles of Shloer and Christmas cake that noone touched and donate it to your local food bank?
#4 Wrapping
A study of 2,000 Brits revealed that we'll bin up to 108 million rolls of wrapping paper this Christmas. Just think of how many trees that equates to! For a more eco-friendly Christmas and to avoid going through an unimaginable amount of wrapping paper, we're here to help.
The number one and pretty obvious way to reduce wrapping paper waste is to recycle! Check the label when you buy to make sure you can pop it in your recycling bin on Christmas day.
 Keep hold of old or left over wrapping paper and gift bags from last year and reuse them when you can.
Have you ever thought of alternative versions of wrapping paper? How about wrapping your present with a vintage scarf that they can also wear?
#5 Christmas Cards
A tradition that we're big advocates of, Christmas cards are something we all look forward to in December. Unfortunately, they are another big contributor to paper waste during the festive season. In the 21st century we rarely leave the house without our phones, so why not send an eco friendly Christmas card in the form of an E-card? E- Christmas cards will forever be saved on your phone and not put in the bin when the new year hits. However if you are a big fan of filling your window sill with Christmas cards then ensure that they are recyclable.