Showcasing the talent and skill of British bicycle craftsmen and women, Made in England by Push Projects is a collaborative effort four dedicated individuals: two frame builders, a photographer and a graphic designer.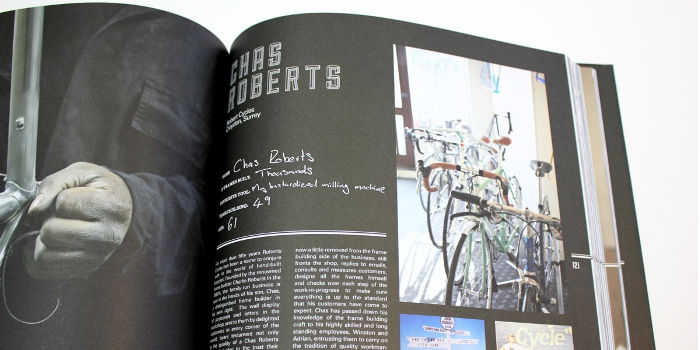 The four travelled the length and breadth of the UK to find artisans besotted with the creativity that lies behind cycling. Each artisan has pages dedicated to them containing an interview about their methods, skills, hopes and dreams paired with photography of them at home in their workshops.
Follow the story from workshop to finished project with some of the leading manufacturers this country has to offer.
Images property of Push Projects. Words by Clare Potts.