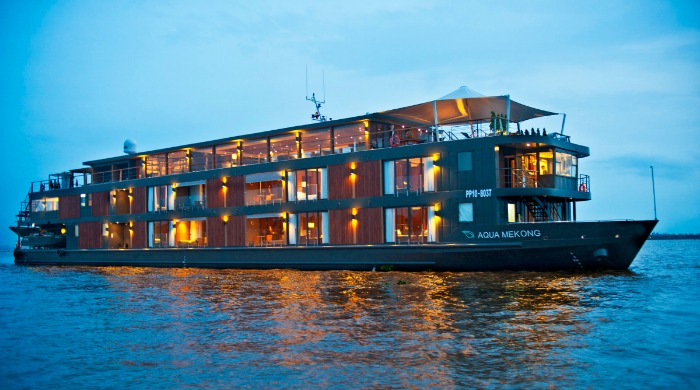 A small boutique boat that sails along the Mekong River in Cambodia and Vietnam, the Aqua Mekong is the epitome of a luxury cruise – the very opposite to those huge white ships docked in every tourist hotspot. Designed by Vietnamese architects Noor, the boat takes inspiration from local cultures and traditions, incorporating the materials of the region, colours of the Mekong and shapes from Vietnam.
With space to fit just 40 guests, this boat has an exclusive feel, with all the elements of a boutique five star hotel. Floor to ceiling panoramic windows in each suite allow guests to experience this river safari in true style and comfort, as does the Observation Deck, complete with outdoor lounge area, swimming pool and rooftop bar. The offering of food on board is fitting for its luxurious setting, with Michelin starred chef David Thompson creating the finest meals from the day's catch and the local market's freshest produce.
When it comes to exploring the local area, four launch boats are available throughout the day to take guests to flooded emerald forests, bamboo stilt villages and remote Buddhist monasteries, complete with guides who grew up along the river and know its history and insider secrets.
For more information, visit the Aqua Mekong website >>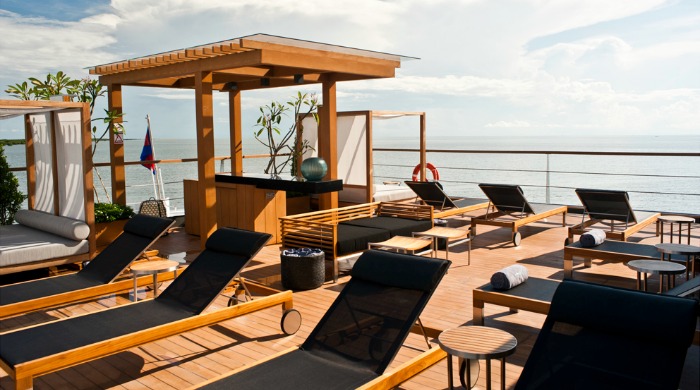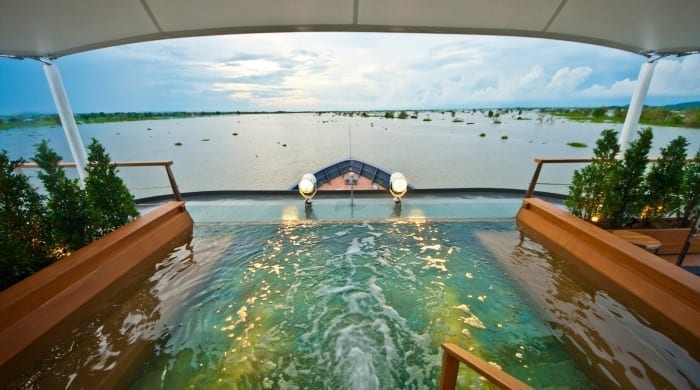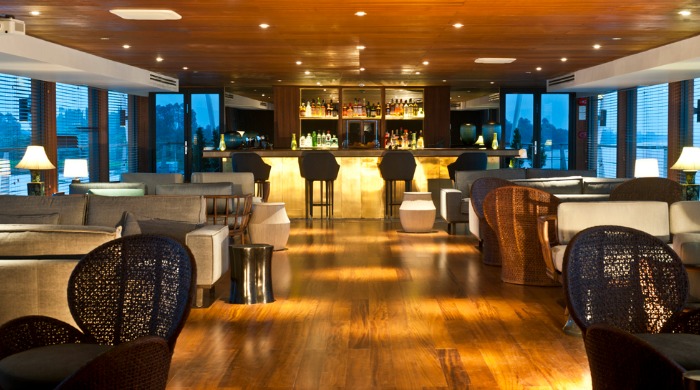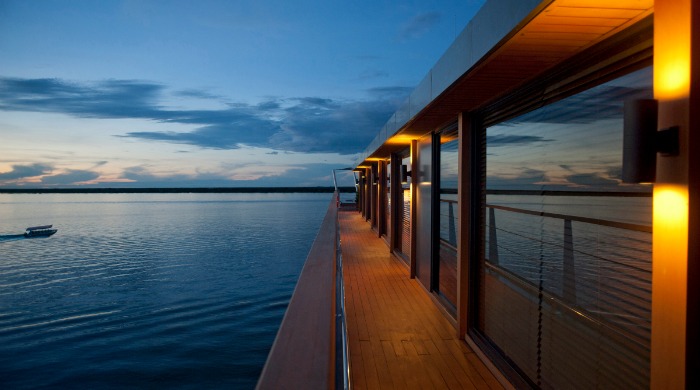 Words by Angharad Jones. Images courtesy of Aqua Mekong.