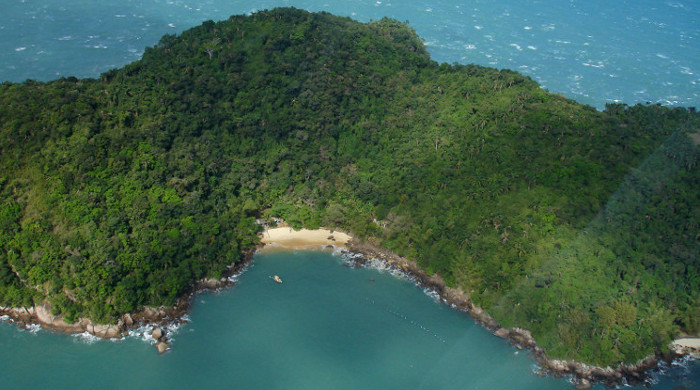 There's nowhere quite like Rio de Janeiro. Full of colour, character, culture and vivaciousness, this is a city that knows how to party – and look good while doing it. Music seeps out from the cobblestones of Lapa, where the city comes together each weekend for an all-encompassing street party, cariocas – Rio's residents – dance on Copacabana and Ipanema beaches and spontaneity is a way of life.
Sometimes though, you'll need a rest and most will travel about four hours down the coast to Paraty, a small village where the pace is slow, the beaches are secluded and the colonial buildings elegant. Most will stop there, but travel another 30 miles and you'll reach Picinguaba; a tiny fishing village that's one of São Paulo State's best kept secrets.
Picinguaba has a population of about 500 and that's only part of the charm. Here, the seas are calm, the beaches all but empty and the way of life so laid-back you're forced to do nothing but relax. It's also protected by the state and has been given heritage status, meaning the population can't get any bigger and nothing new can be built.
There is one hotel, though: Pousada Picinguaba. Owned by Frenchman Emmanuel Rengade, the Pousada is the epitome of unpretentious, informal luxury. The charming white building is almost hidden in the dense forest, overlooking a small natural beach with unspoilt white sands, and it gives off the feel of an intimate guest house of years gone by.
There are just 10 rooms – including a honeymoon suite – that favour simplicity and comfort over carefully-styled interiors and unnecessary additions. There are no TVs, no WiFi and no phone reception, forcing guests to completely switch off – and there's no better place to do that from than the hammock on each room's balcony, complete with views across the garden and ocean.
At Pousada Picinguaba, guests can be as active, adventurous or lazy as they like; hike through the forest, island-hop on the hotel's private boat, go horse riding or paddle boarding, or simply lie beside the pool and enjoy the undisturbed views over the bay. Finish up the day with a family-style dinner on the open-air terrace where the food is fresh and home-grown, and the seafood has been caught from the waters that day.
For more information about Pousada Picinguaba, visit the hotel's website.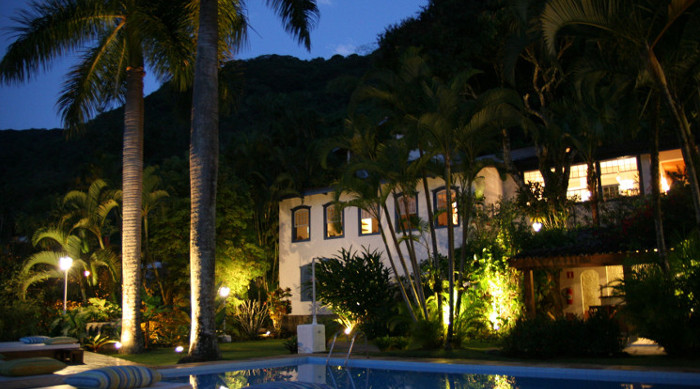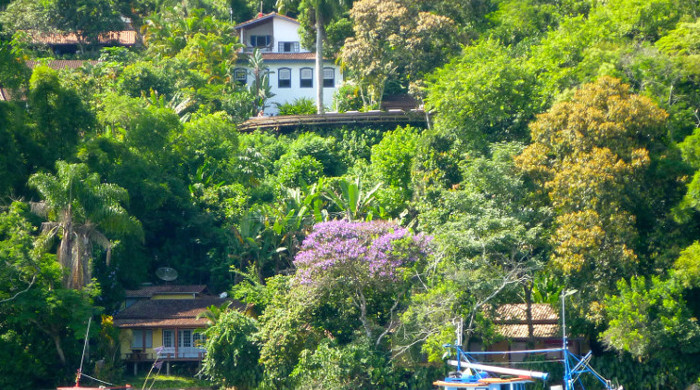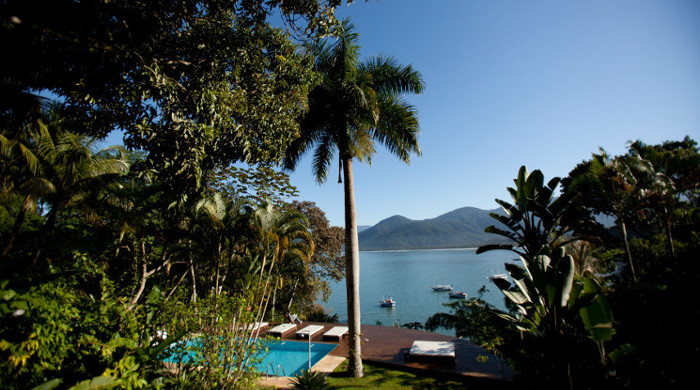 Words by Angharad Jones. Images property of Pousada Picinguaba