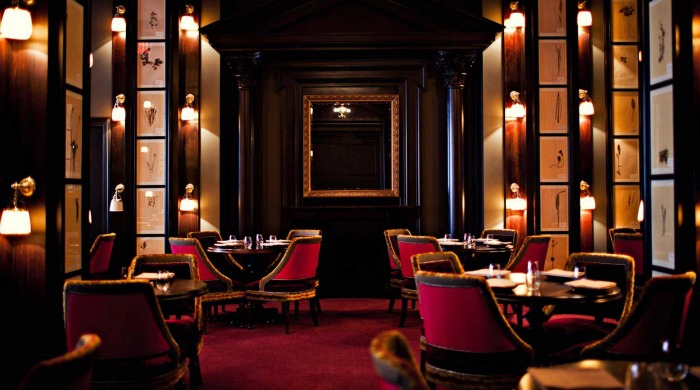 Inspired by the luxurious hotels of Paris but nestled in the heart of the historic NoMad neighbourhood of New York City, The NoMad Hotel offers an oasis of calm in the bustling city.
The word NoMad comes from its location rather than the nomadic nature of travelling, you'll find it just North of Madison park. However, the designer Jacques Garcia took the idea and created a journey throughout the rooms to create an old-world elegance to juxtapose the modern luxury.
The rooms are slightly roomier than those you'd normally find in New York City, so for a touch of elegance alongside the hustle and bustle of the big apple, the NoMad hotel is the one for you.
The beautiful, two storey library is a dream world. Entirely lined with books, the library is the perfect place to pick up a book, relax and mix with the lively clientele.
For further information take a look at The NoMad Hotel website here.