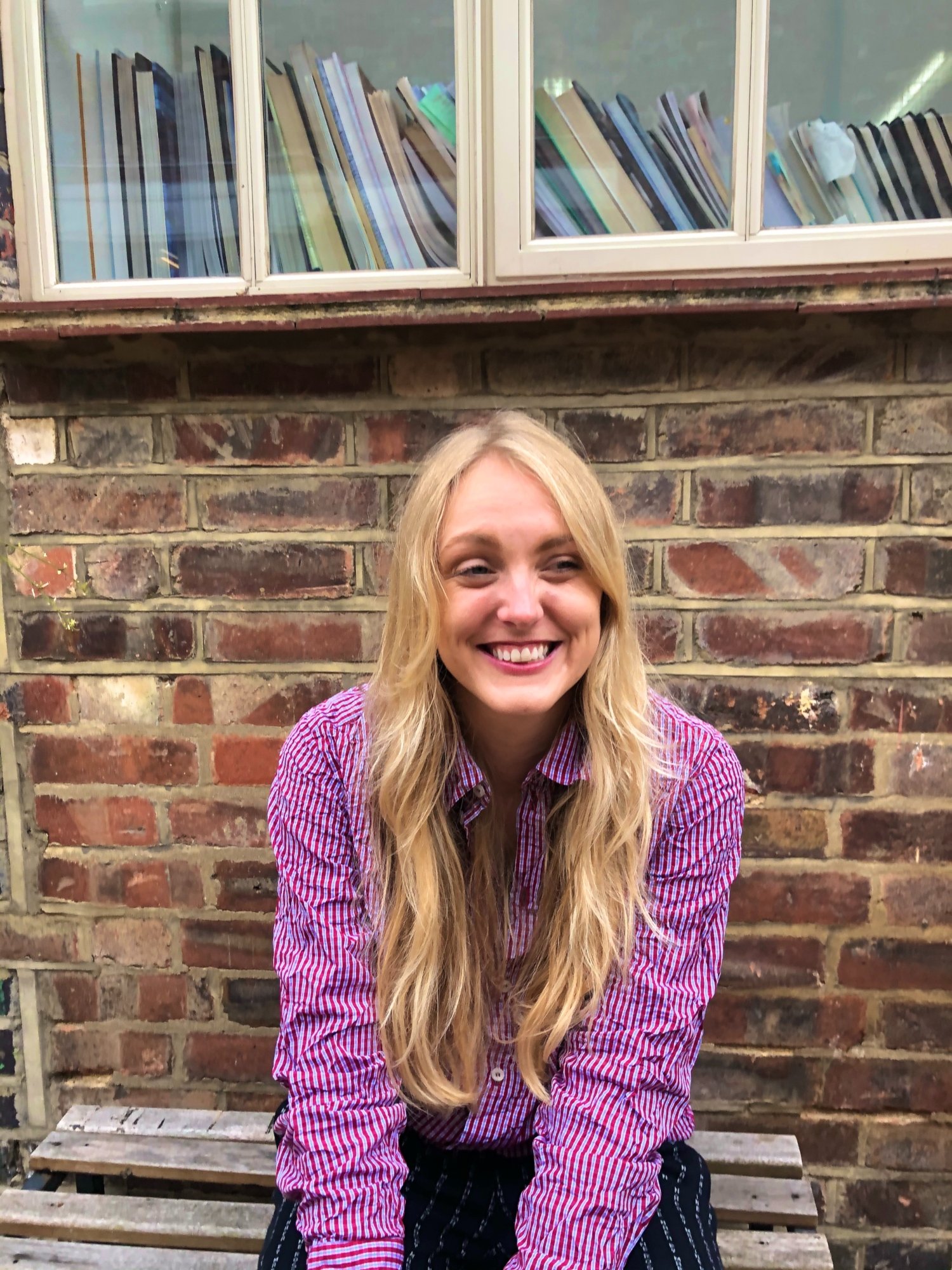 A very exciting addition to our portfolio this season is critically acclaimed menswear designer Martine Rose. The eponymous label headed up by Martine herself is always a highly anticipated show at London Fashion Week, with her stand out designs, collaborations and concepts. For a behind the scenes look at everything Martine Rose, we spoke with Shauni on the design team for an insight into everything from the design process and collaborations to fashion week and her favourite looks.
Tell us a bit about yourself?
My name is Shauni and I'm originally from Scotland. I studied at Edinburgh College of Art and I am from a town called Falkirk which is in the central belt of Scotland , about 20 mins east of Glasgow. I have lived in London for around 7 years and moved down here to work in fashion. I started out working in a pub and doing a few internships and then eventually in 2015 I landed a job with Martine and I've been working as a designer with her on various projects ever since. I started off as a design intern in 2014 just before Martine had her first baby, Valentine. When she returned after maternity in 2015 she asked me to come back and work for her as a studio manager and design assistant.
How big is the team at Martine Rose?
Not big at all. There are probably about 6 of us in the studio Monday to Friday, its roughly one person per department. I am the only designer and have recently taken on an assistant to help me 4 days a week. Although the permanent studio team is small, we have an extended family of amazing friends and freelancers that we collaborate with on a regular basis. They help us to develop our prints, graphics and shoes and it's their brilliance which really helps bring the Martine Rose vision to life.
Can you describe the design process?
The design process is different for everyone but mine always starts in a similar way. I start with a research period, here I might reflect on what was successful and unsuccessful in the previous season, identify gaps that I feel weren't explored fully or ideas that I think have more mileage.
My research is always really broad, I gather as much as I can and then we narrow it down, this is where we identify potential stories or themes in the collection.  For example something like the tie neck story we explored in Autumn Winter 20, we think how this story can feed into different categories in the collection. Can we bring it into sportswear, jersey, tailoring, is it going to work in outerwear? so we build the collection around these stories. Then we begin to prototype, some ideas work and some of them don't, the trick is not to be too precious about anything, it's just part of the process.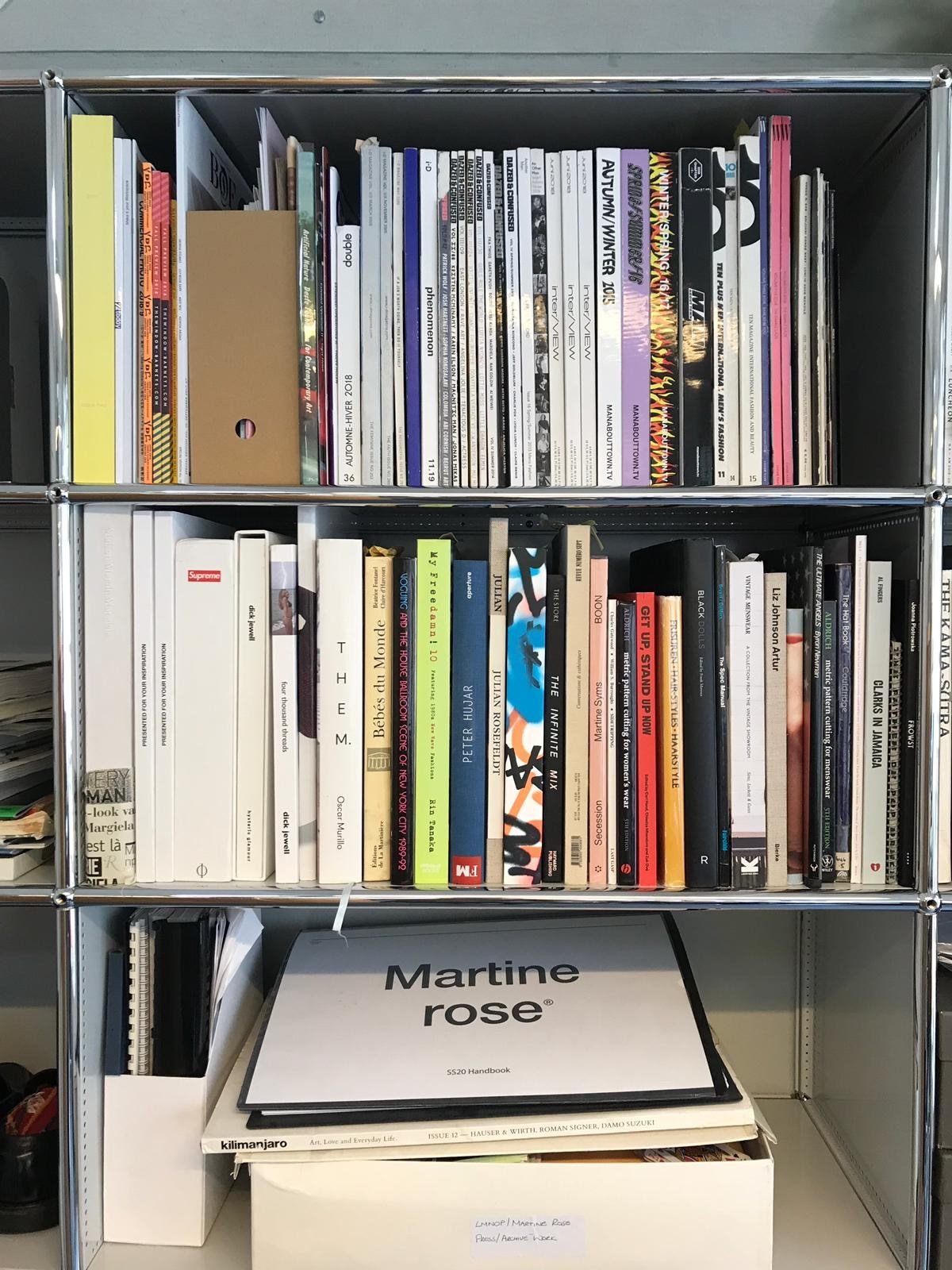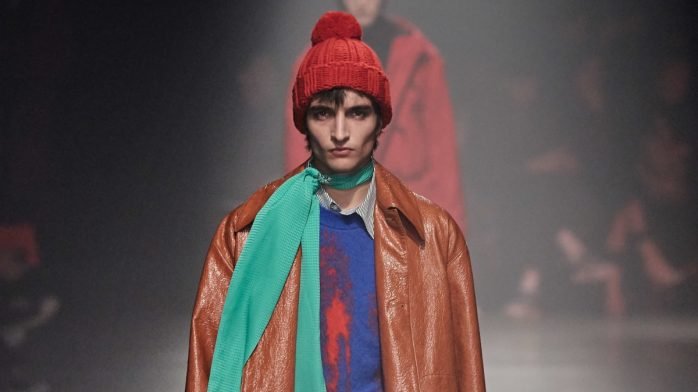 Men's Fashion Month kicked off the year in serious sartorial style, with the worlds finest menswear designers showcasing their new season collections to delight your wardrobe come AW20. So for the 411 on all men's fashion trends soon to be filling your fashion feed, take a look at our AW20 menswear trends report.
What do you look for in a good collaboration as a designer?
I absolutely love collaborating and I feel like it's something we were really pushed to do in uni, they put real emphasis on the benefits of collaborating. Although, I always felt like the fashion students were always really anti collaboration, scared whoever they were collaborating with was going to ruin their work. I've collaborated loads during my time at Martine Rose, its great to have people from different disciplines to bounce ideas off and someone that can question your ideas, I think that makes for good design.
I think what makes a good collaboration is when you see brands working with companies that allow them to execute idea's that they wouldn't normally be able to fully develop themselves. For example with Nike they are the world leaders in sporting apparel and footwear. They can technically achieve things with their factories that we could never achieve, working with them allowed us to work with pioneering factories in footwear and explore dynamic and unique ideas with experienced footwear designers. We were able to fully push and explore our ideas without limits. The same goes for Napapijiri – we were able to develop outerwear that was made by factories specialising in outerwear,really focus on one area and develop jackets that would not only look good but would provide proper protection from the weather.