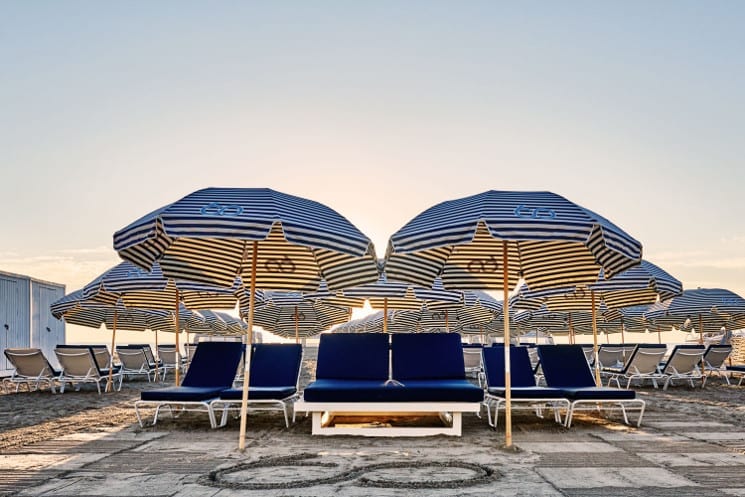 Nothing evokes old-school glamour quite like Miami in the 1950s. Hollywood was at an all-time high, travel became a covetable activity for all and in an age before cheap flights to destinations all around the world, people stayed closer to home to get their beach fix. Miami was the U.S. resort city to visit, famed for its bold Art Deco architecture lining South Beach that began in the 1920s and continued to grow in the decades that followed.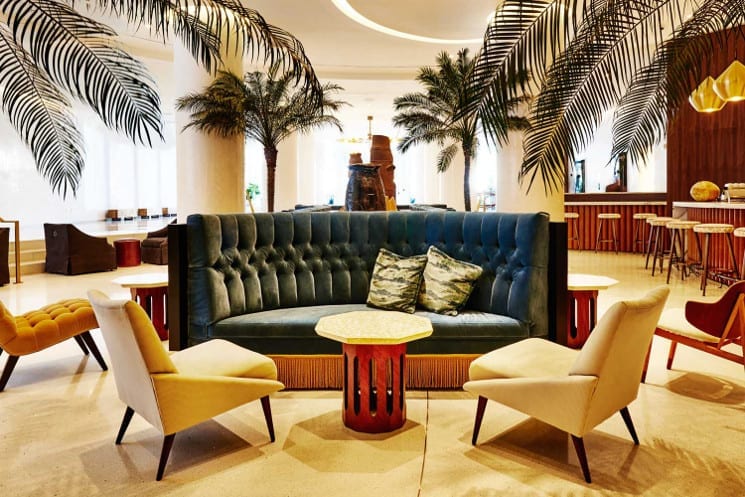 In the '50s, the Nautilus hotel epitomised everything it meant to be that glamorous Miami hotspot. Designed by Morris Lapidus, it was graphically strong, elegant and had a famed 'Staircase to Nowhere'. Fast forward 60 years and the hotel has been brought back to life by boutique hotel pioneer Jason Pomeranc and his new brand, SIXTY Hotels.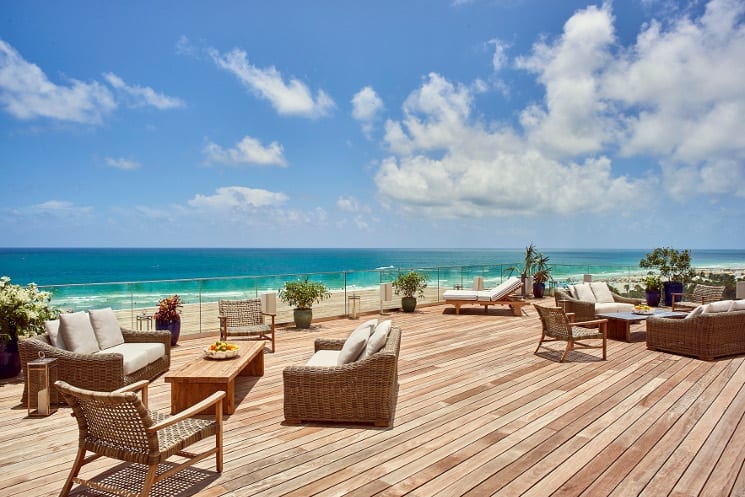 The hotel celebrates its history, taking aspects of its Art Deco past and restoring it for the 21st century (staircase included). Mid-century furniture is found throughout the hotel – from the palm-leafed lobby to the spacious guest rooms (of which there are a cool 250) – but make no mistake, this is no themed hotel; everything is contemporary with fresh shades, neutral colours and a subtle nautical touch influenced by the elegance of the Italian Riviera.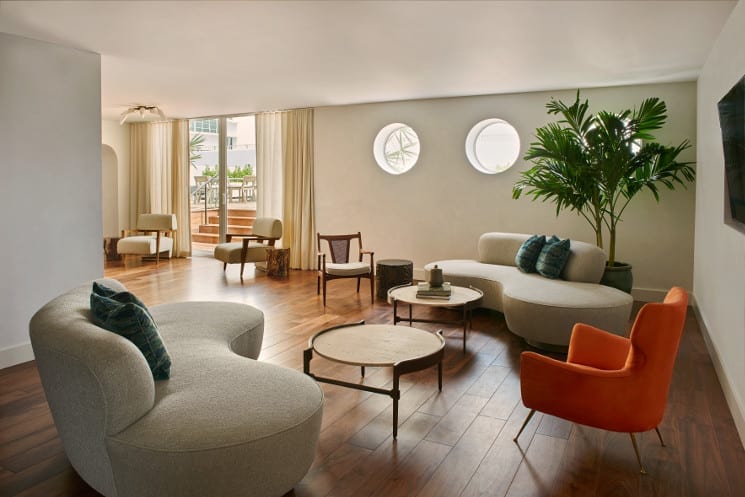 The best bits of Nautilus are quite possibly the public spaces. The lobby features a sunken bar for pre-dinner drinks, with the 200-seat restaurant offering fresh, laid-back cuisine with Mediterranean-inspired menus. The beach club, meanwhile, features a long salt-water swimming pool surrounded by cabanas, lawn full of Bolivian hammocks overlooking the adjacent beach, as well as refined-yet-casual dining.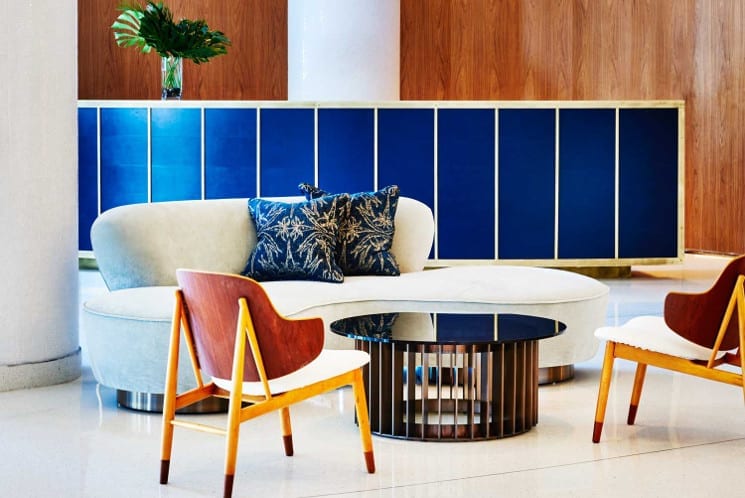 To see more from Nautilus, visit its website.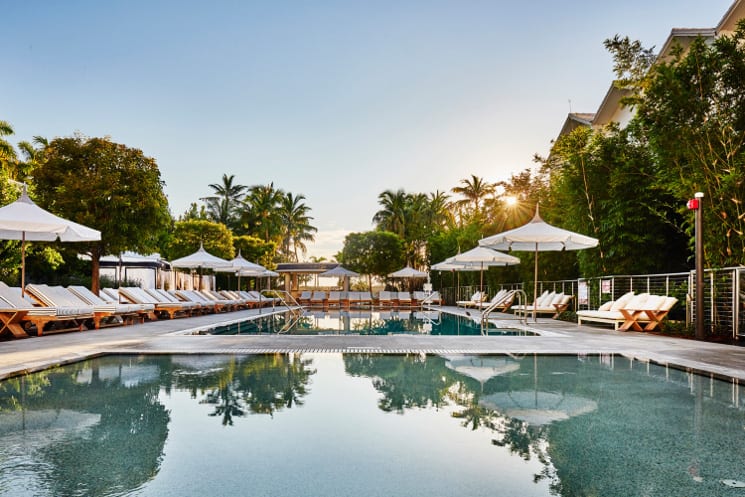 Words by Angharad Jones. Images courtesy of Nautilus, a SIXTY Hotel