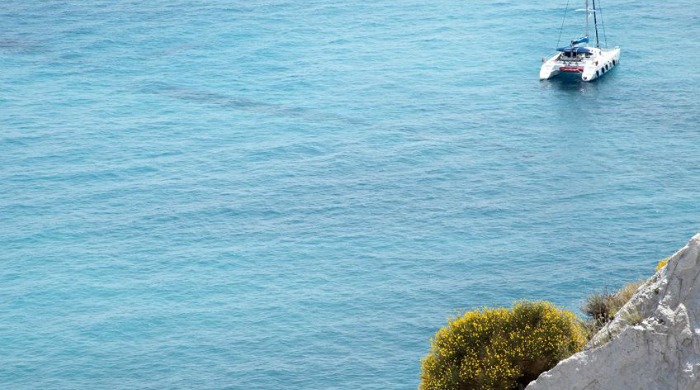 A renovated 20th century manor house nestled in a bay on the Aeolian Island of Lipari, La Settima Luna Hotel is a small luxurious hotel that provides the perfect base for exploring everything that this archipelago has to offer.
Just north of Sicily, Lipari is the largest – and most accessible – of the Aeolian Islands, offering a unique blend of relaxing island life and bustling city activity. With a long and rich history, Lipari is a Sicilian gem – think winding narrow streets lined with pastel coloured houses, a wild and rugged coastline and laid-back Italian charm.
Along the coast from Lipari Town (the main focal point and transport hub of the island) is Canneto, a small fishing village boasting some of the best beaches on the island. Sitting in the bay of the village is La Settima Luna Hotel, a former manor house built in the early 1900s and recently remodelled as a hotel that still retains its original elegance.
Featuring just seven rooms, La Settima Luna is a place where attention to detail is paramount, the service of the utmost quality and the style second to none. The interiors are a mix of antique furniture and clean, light spaces, with typically Sicilian fresh white walls, white marble, and crisp contemporary finishes.
The most impressive part of the hotel though, is the outside. Its partially covered terrace offers a relaxing spot for breakfast or a chance to unwind, while its rooftop terrace with a swimming pool, bar and unrivalled views across the countryside, dramatic volcano and crystal clear blue sea.
Take advantage of the hotel's island cruises – the perfect way to see the wild beauty of Lipari – snorkelling, diving and night fishing for a true taste of Aeolian Island life.
For more information about La Settima Luna Hotel, visit its website.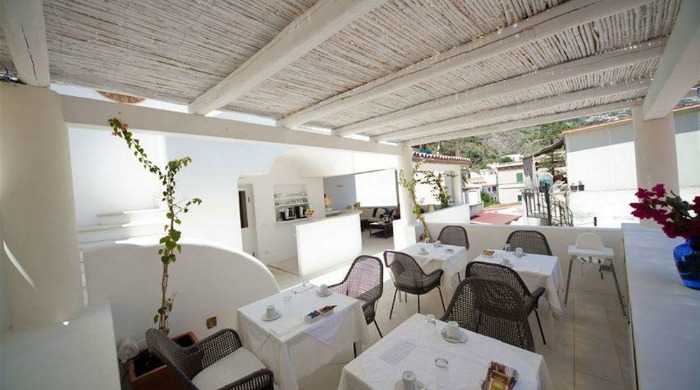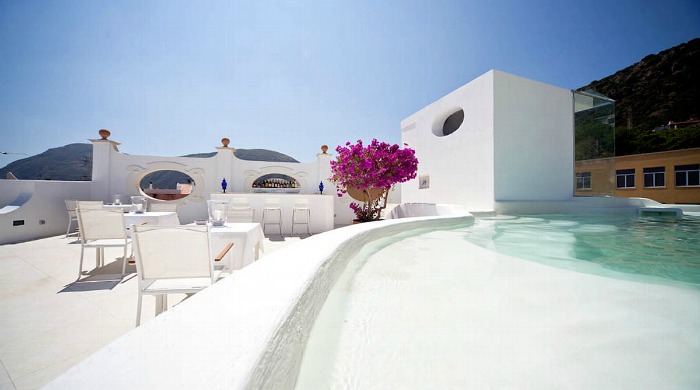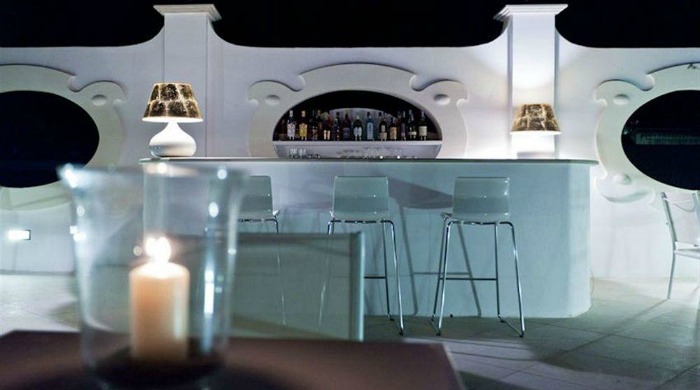 Words by Angharad Jones. Images property of La Settima Luna Hotel.