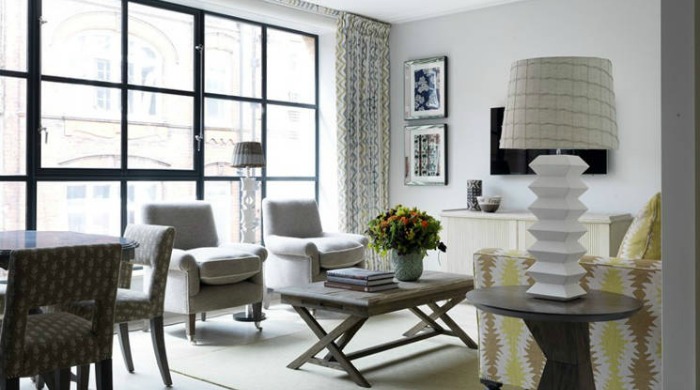 If you only buy one city guide when travelling, make it a Wallpaper City Guide. Slim and compact, they feature the best a city has to offer those who are interested in style, design and all things aesthetically pleasing. Focusing on the places that often go unnoticed in other guide books, Wallpaper City Guides are for the traveller who wants a real taste of a place without falling into the tourist trap. We've been leafing through the London guide, picking out our must-visit restaurants, hotels, galleries and interesting architecture in England's capital.
At the top of our list is Ham Yard Hotel, sitting in the heart of Soho. Set around a tree-filled garden, it brings a village feel to the city, complete with independent boutiques and juice bars that make up the 'Ham Yard Village'. Each of its bedrooms, suites and apartments are individually designed by Kit Kemp in her signature eccentric country-house style, as is the drawing room, library, spa, gym, theatre and 1950s-style bowling alley.
The attention to detail in this hotel is second-to-none; the books in the library and drawing room have been selected by literary expert Philip Blackwell, the solid maple bowling lanes have been specially commissioned, and each room features floor-to-ceiling windows, offering views over the courtyard and the rest of London.
On the top of Ham Yard Hotel is the roof terrace, a large leafy lounge area with unrivalled views across the city, ancient olive trees, seasonal flowers and a bar. Watch the sun set with a drink before going down to the hotel's restaurant for dinner, or heading out into the night to get a taste of the city.
For more information, visit the Ham Yard Hotel website.