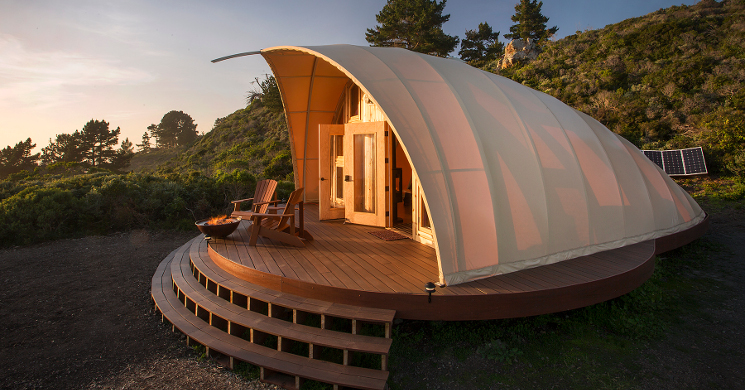 Luxury camping – or 'glamping', if you will – is a phenomenon that has continuously grown over the last decade or so. Think of those UK music festivals that were once solely full of the average tent almost swimming in mud now offer pre-erected tee-pees or canvas tents that come with beds, home comforts and a place to take a real shower. It brings together those back-to-basics, one-with-nature elements of camping without the uncomfortable beds, sleeping bags and stumbling around in the dark with a torch.
American startup Autonomous Tent Co. has taken luxury camping to the next level with the Autonomous Tent. Designed by Harry Gesner (the 90-year-old architect who designed the iconic Wave House that became the inspiration for the Sydney Opera House), the structure can be raised in just a few days and leave without a trace, whilst still appearing as though a permanent structure.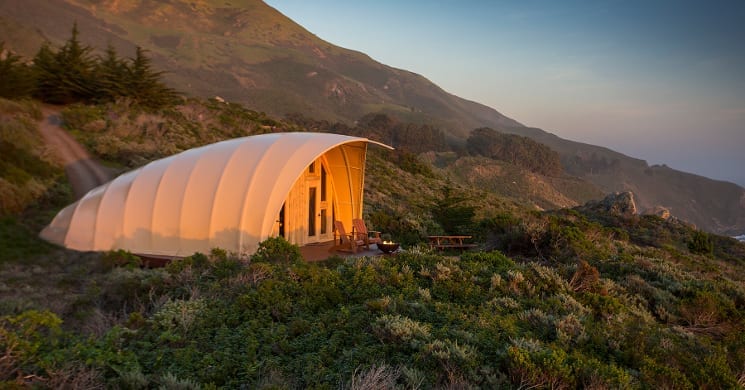 The fabric canopy that tops the Autonomous Tent opens outwards to provide unobstructed views across the location of choice (most of which are in Denver, Colorado), with glazed doors to allow the space to be shut off, leading out to a large terrace. Inside the ceilings are high, with natural wood, simple furnishings and a small wood-burning stove making up the space. The tents also feature fully-functioning bathrooms, with all energy generated by solar panels.
The result is a luxury camping experience that make the most of those secluded, natural locations and don't compromise on style or comfort. For more information, visit the Autonomous Tent Co. website.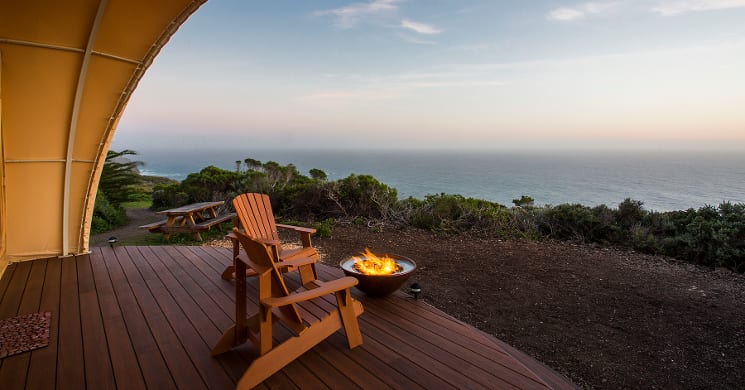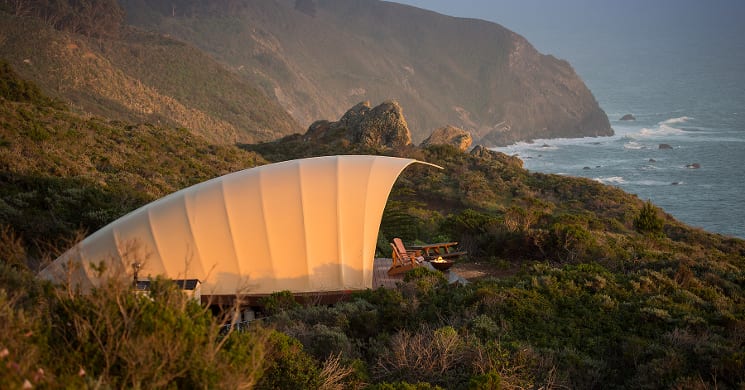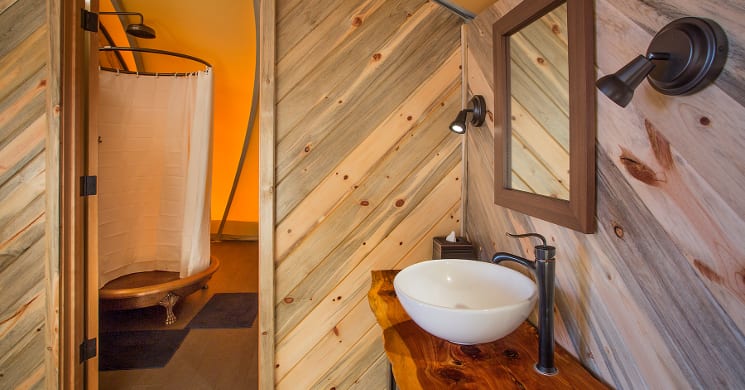 Words by Angharad Jones. Images property of Autonomous Tent Co.