A former mill, this French home is unique and full of character, blending historic rustic features with contemporary, neutral style.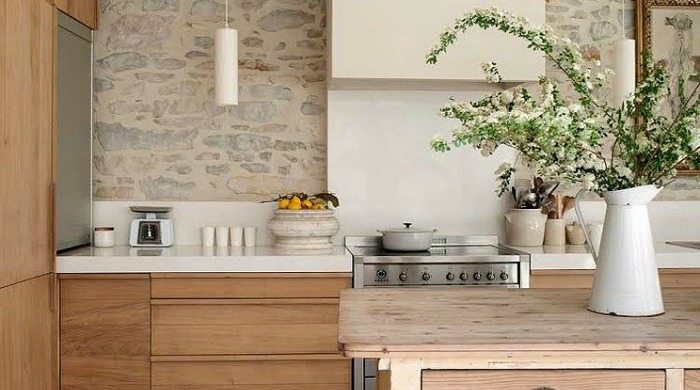 Based in the south of France near Nimes and Montpellier, interior designer Marie-Laure Helmkampf often uses natural materials and neutral colours to create spaces that combine contemporary style and design with timeless French countryside chic.
This renovated mill is one of Helmkpampf's projects. Having been completely redesigned, it is sensitive to its origins and history, while still being modern and liveable. Exposed brick and clean white walls make up the interior, complementing the light stone exterior. Light marble and unfinished surfaces make up the flooring of the downstairs of the house, while pale wood is found in the bedrooms.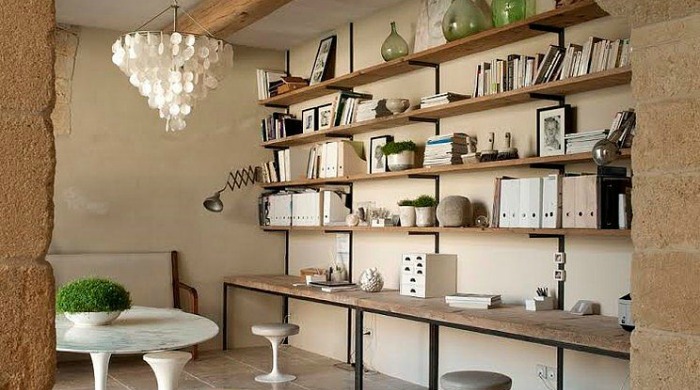 The use of soft, neutral colours reflects the exposed wooden beams and original stone archways in the home, with accents of dark grey and fresh greenery to break up the light palette. Elements of the building's original state are found in large steel-encased windows and high ceilings, adding a touch of industrial style to the simple interior.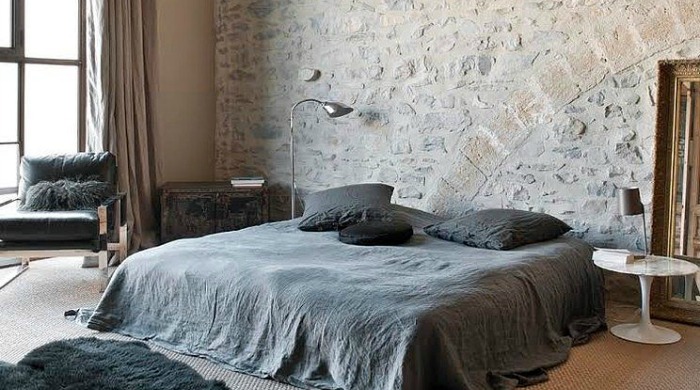 In keeping with typical French countryside homes, antiques are used sporadically throughout, adding a sense of character and history to this former mill. Weathered trunks, ornate mirrors, old wooden dressers and a cast iron French Bateau bath sit alongside contemporary plastic moulded chairs and steel pendant lighting, effortlessly combining the old with the new.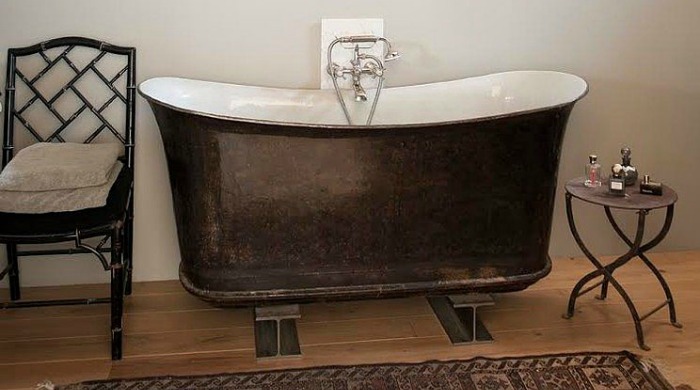 The exterior of the home is equally as impressive – yet subtly stylish – as the interior. Sitting right in the middle of the building in view of a large floor-to-ceiling window is a large, narrow pool just above ground level. Edged in that same off-white stone, its addition is seamless rather than ostentatious – much like the rest of this renovated mill.
To see more of Helmkampf's work, please visit her website here.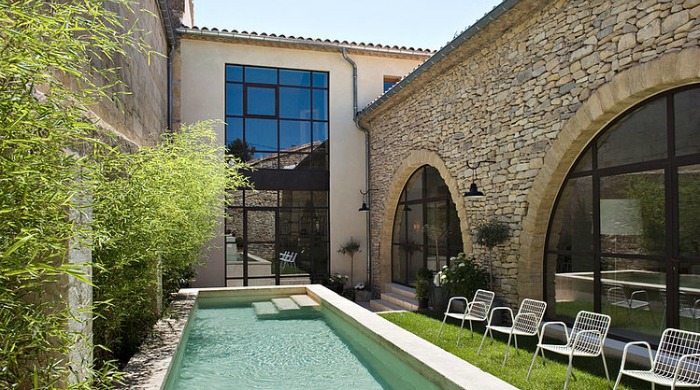 Words by Angharad Jones. Images property of Nicolas Matheus.