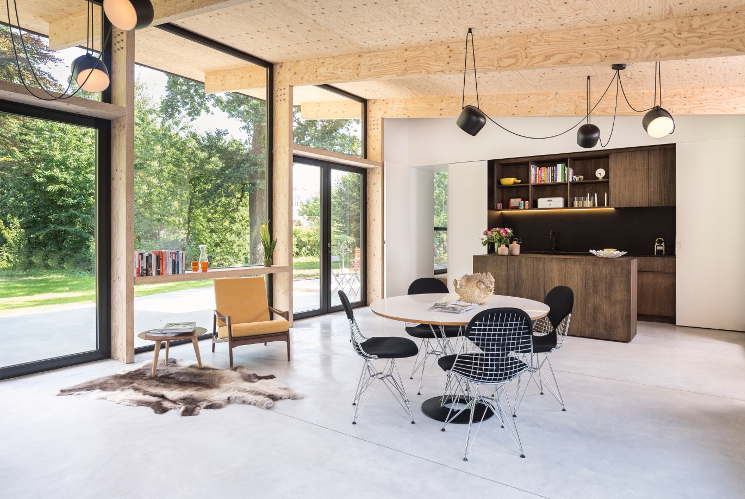 Near the city of Leuven in Belgium, this once-dark home was renovated to fill it with light and give it more of a contemporary design. Architect Rob Mols added a courtyard to the middle of the house, as well as a timber frame construction with exposed beams and columns, as well as large black steel framed windows and sliding doors leading into the outside space.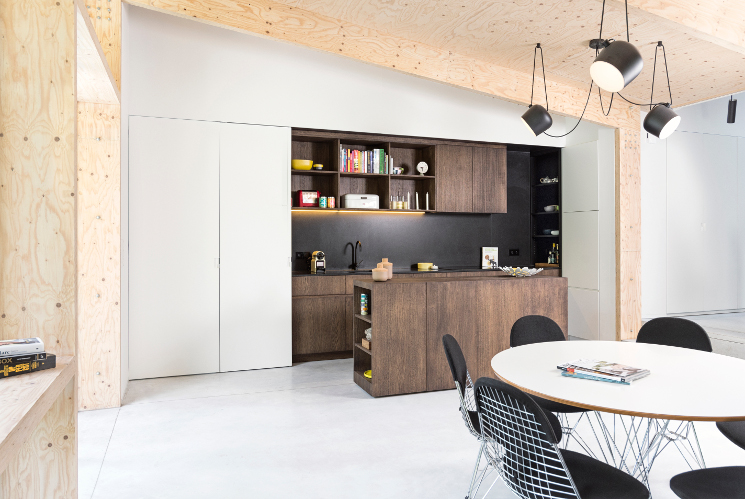 The interior design came from Studio K, who took inspiration from the new design and used a mixture of dark and light elements throughout. This can be seen best in the kitchen where raw plywood panels and clean white walls (complete with sliding doors to cover the functional sink and worktop space) sit side-by-side with a black backsplash, dark stained cabinets and black pendant lighting.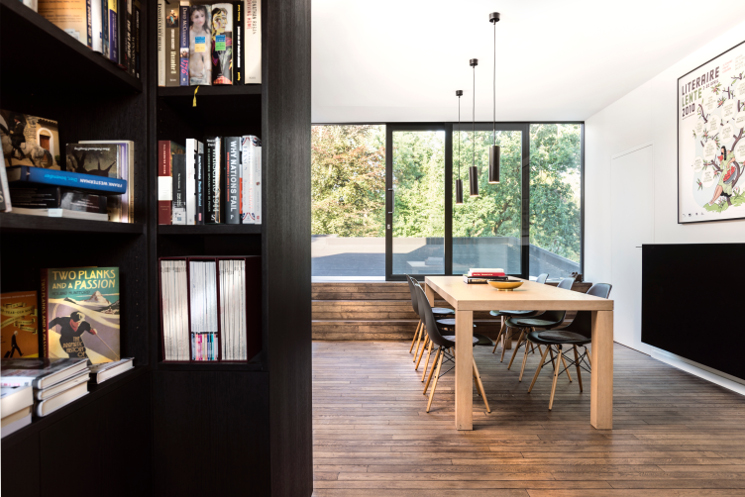 The homeowners' passion for books was integrated into the design, with a dedicated library featuring dark walls, floor-to-ceiling bookcases and light mustard-coloured seating that creates an intimate, cosy feel.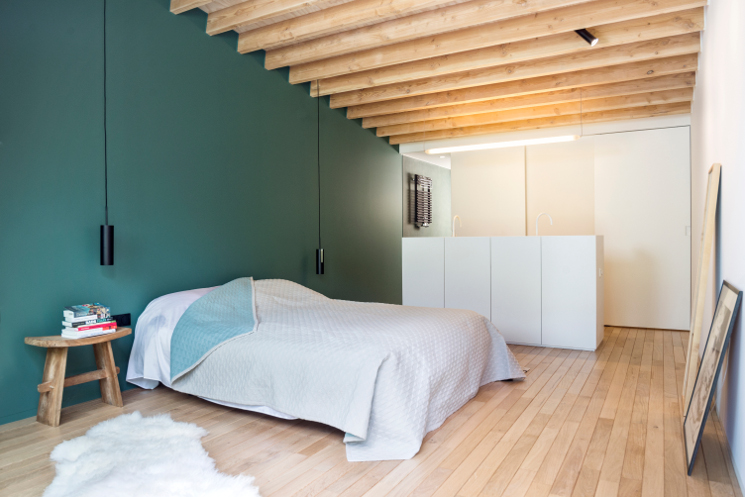 The colours remain consistent throughout the home, with various natural woods, whites, black and accents of yellow creating a continuous and harmonious flow. This is deviated from in the master bedroom, however, which features a bold teal wall which is echoed in the spa-like adjacent shower room.