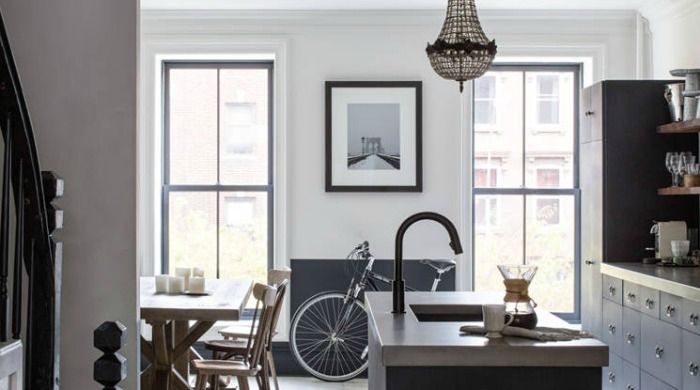 Blending contemporary minimalism and antique charm with ease, this renovated New York Brownstone is both elegant and unique. The black antique doors open up into an entryway lined with Moroccan cement tiles, leading the way into a house full of natural light, high ceilings and original mouldings.
A simple colour palette is used throughout; walls are either left with a raw concrete finish or painted in off-white tones, contrasted with accents of black, dark greys and rich wood. There's a real mixture of polished and refined pieces, creating a balance between a masculine and feminine aesthetic; steel beams are left exposed and heavy wooden benches provide the dining seating area, juxtaposing with ornate chandeliers and delicate fabrics.
To see more of Ty Cole's photography, please visit his website.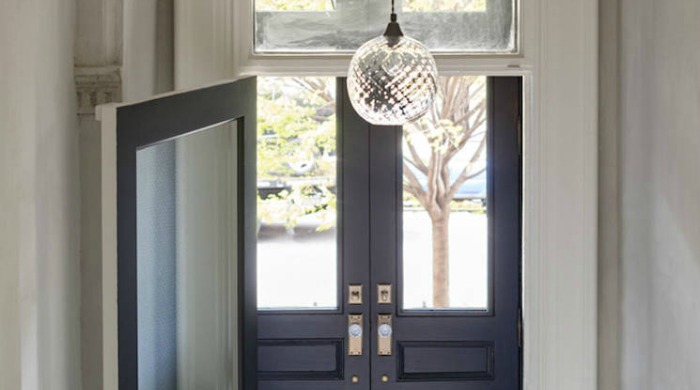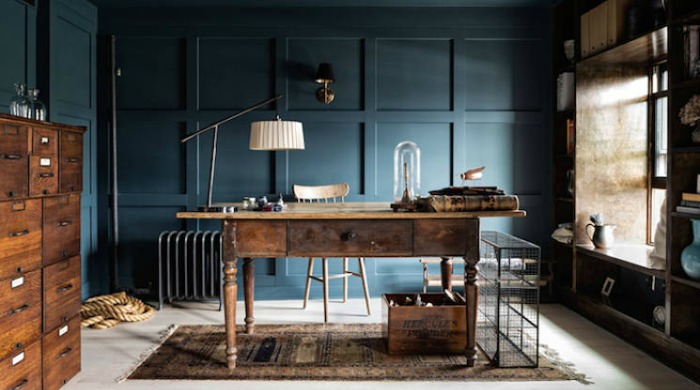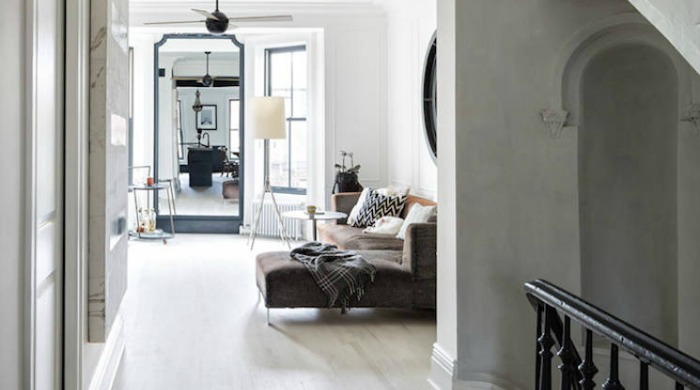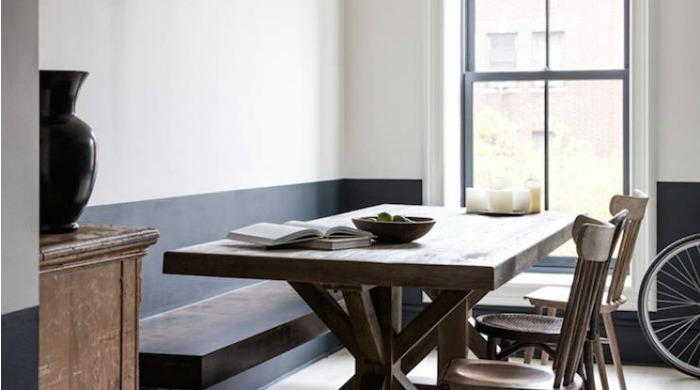 Words by Angharad Jones. Images property of Ty Cole.