The interior trend embraced in the most stylish of homes, metallics offer a simple and effortless touch of style to any room. Copper took over the design world in 2015 and is still going strong, but 2016 is also all about brass and golds that are timeless and warm up a space.
With this trend it's best to keep it simple for using metallics copper in the home; too much of a metal and it becomes overdone so opt for accents here and there – a brass lantern next to the fireplace, for example, or a statement pendant copper light in a clean white room offset with touches of black and light grey. Choose different styles, finishes and textures, too, for a natural – rather than contrived – look.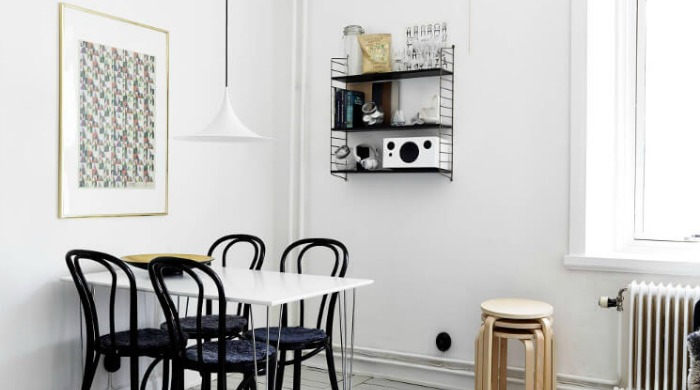 In this room, brass is found in the bowl and frame, adding a touch of the trend without overwhelming the space. Recreate the look with the Just Slate Gold Coasters, Nkuku Kiko brass frame, or Just Slate Copper and Slate Serving Platter.