This January, forget promises to yourself that you're going to pound the treadmill at the gym three times a week, or get up that extra half hour early to run in the rain-soaked streets. Make 2016 the year that you change up your exercise routine and have fun while you work out with London's top alternative fitness classes.
Aerial Silks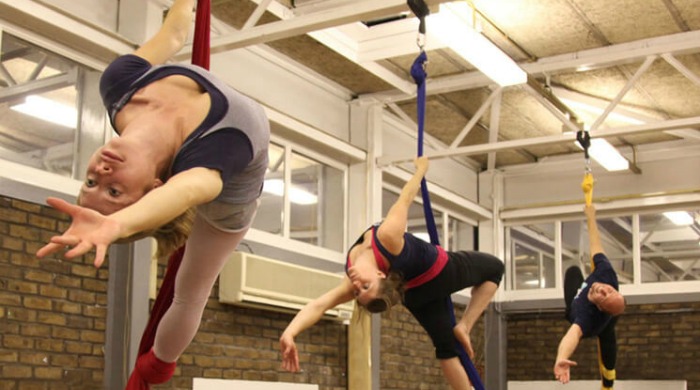 Ever fancied yourself the next member of Cirque du Soleil? Aerial Silks at Flying Fantastic is the perfect place to start, with lengths of material rigged from the ceiling for climbing, twisting, turning and wrapping. This will work almost every muscle in your body, as well as strengthening your core – and it isn't exactly your average workout. Classes can be found in Battersea and Farringdon; go to the Flying Fantastic website to find out more.
HulaFit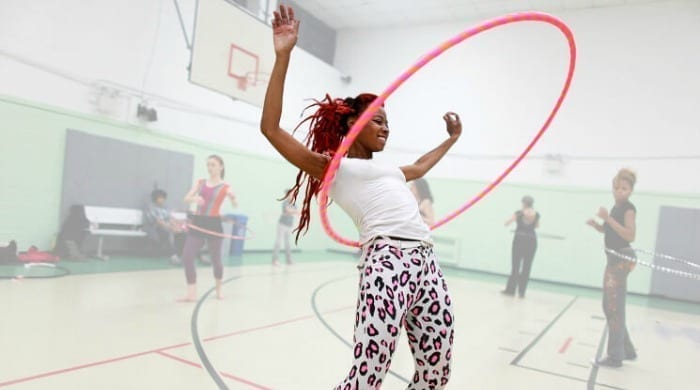 The childhood playground activity is now officially a fully-fledged fitness class with HulaFit. Developed by Anna and Rowan Byrne, who both have years of fitness experience, HulaFit takes the humble hula hoop and creates a fun class that will tone the stomach, improve strength and coordination and burn calories. Classes can be found in Kennington, Kings Cross and Hackney. Click here to find out more.
Frame X-TRAIN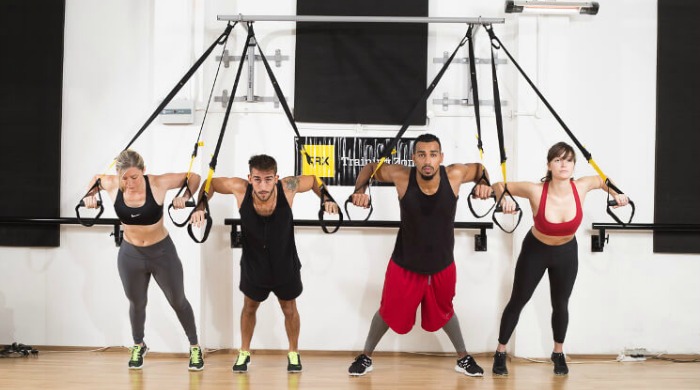 Frame describes itself as an alternative the mundane gym; a place that creates a more positive approach to health and fitness with fun workouts. It has a number of classes but Frame X-TRAIN is a full body workout that promises to give you a strong, lean and toned body. The class involves plyometric exercises, suspension training and heavy dumbbells and is updated with new exercises each month. There are Frame studios in Kings Cross, Queen's Park and Shoreditch; more information can be found here.
Parkour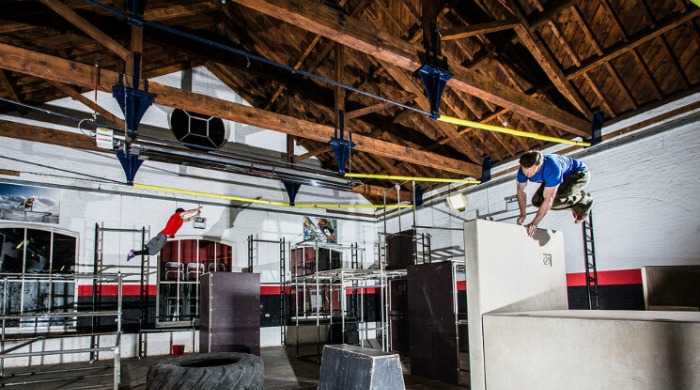 Parkour Generations is the UK's first and only dedicated parkour and free-running centre, making this the place to go to learn the concepts and movements of parkour, while pushing your physical limits and getting really fit at the same time. The team has over 15 years of experience working in the industry, so you'd be learning from the professionals and jumping over walls in no time. Classes can be found in various locations across London; click here to find out more.
Barre at Triyoga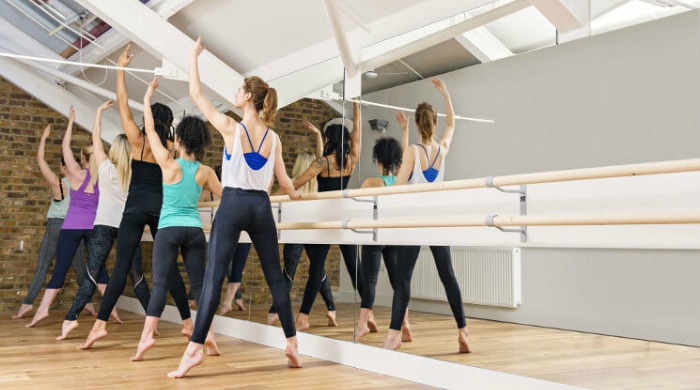 Blending ballet, Pilates and yoga, Barre at Triyoga is a workout for the whole body, and is a great class for strengthening, toning and increasing flexibility. Exercises typically involve a ballet Barre, small weights, Pilates balls and resistance bands, giving you a varied and engaging workout. Barre classes are available at Triyoga in Camden; click here for more information.