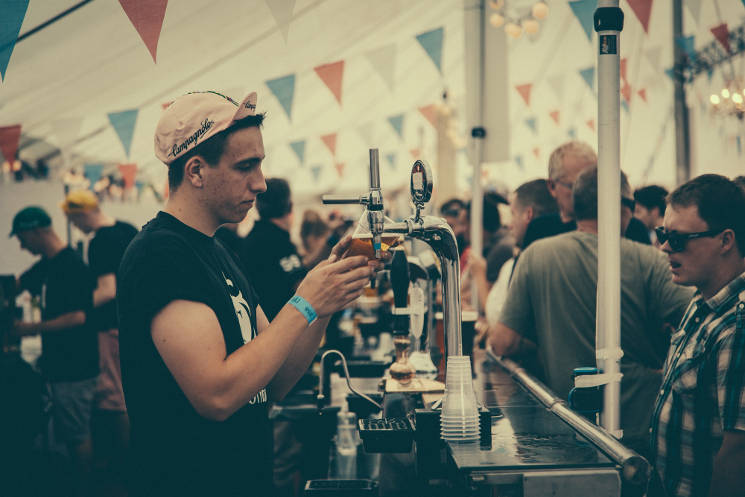 With Thornbridge Brewery supporting this 2015's Eroica Britannia, we sat down with Alex and James Buchanan from the Bakewell-based independent to talk about the festival and the special beer that they've created just for the event.
Tell us the story behind Thornbridge Brewery
We are celebrating 10 years of brewing Thornbridge beers in 2015. During those years we have gone from a start-up brewery in converted out buildings at Thornbridge Hall, using second-hand equipment, with inexperienced brewers to a state-of-the-art brewery, export sales to 33 countries and a reputation as one of the leading breweries in the UK if not the World. It has been an incredible 10 years!
What makes your beers different to all of the others on the market?
We brew a very diverse range of beer styles – all with quality and drinkability to the fore. The range far exceeds what you might see from a typical British brewery and with over 350 awards achieved in the 10 years and 1000s of fans for our beers from across the world, our beers surely have great appeal.
What made you want to support Eroica Britannia?
It was the quality of the concept and the passion of those involved that immediately appealed to us and we felt reflected many of the values we try to work with. And in 2014 the guys delivered on every aspect a fantastic event. Also being a brewer in Bakewell the opportunity to get involved became compelling.
You've created a special beer for the festival – what was the process behind it? Was it inspired by the festival itself?
We wanted a beer that reflected the Britishness of the event so were inspired to use only English hops and Malt. Beer is a very refreshing drink so we brewed something not too strong – a classic English Pale Ale – that would quench the thirst of those taking part in the ride.
What are you most looking forward to at the festival?
Based on last year just the sheer joy of playing a part in a high quality event that reflects the beauty of the Peak area and showcases it to a wider audience.
For more information about Thornbridge Brewery, visit their website.
Images courtesy of Thornbridge Brewery. Words by Angharad Jones