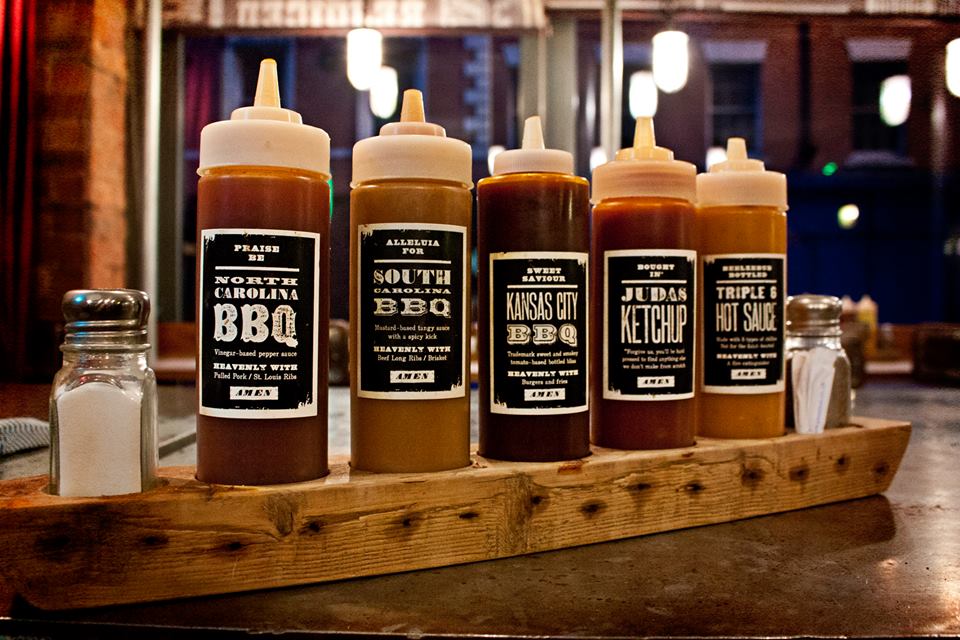 A new street food phenomenon has taken over Manchester, bringing people together every Friday under the arches of Upper Campfield Market to essentially eat, drink and be merry, enjoying the best street eats Manchester has to offer.
Billed as a kind of 'food rave', Friday Food Fight is running every Friday until the 23rd May and features established DJs alongside the local community's favourite food joints, all coming together to share their wares and celebrate the increasingly popular Manchester street food scene. Set up by Will Evans and Chris Leigh, respective halves of B.Eat Street, the Friday Food Fight brings in around ten vendors each week accompanied by bars and DJs. Featuring well established names such as Reds True BBQ, Yang Sing, Lucha Libre and Solita, the event also aims to champion lesser known names on the bill, providing the perfect mix of familiar and new.
Images property of Reds True BBQ and Friday Food Fight. Words by Olivia Cooley.