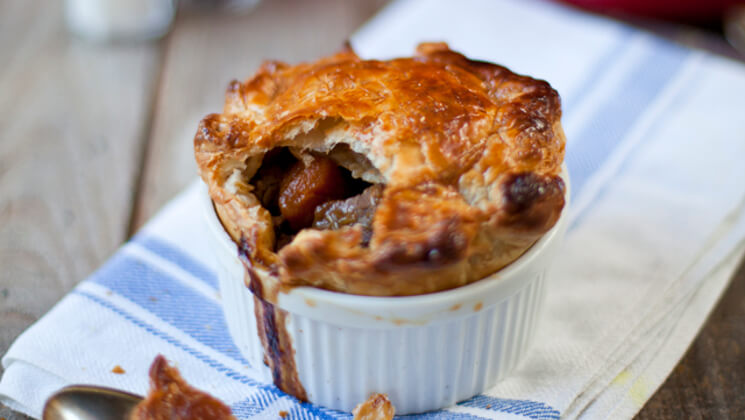 St Patrick's Day is the perfect day to indulge in some traditional, hearty Irish food. So much more than just potatoes and soda bread, Irish cuisine is full of flavour and history (with some dishes going back centuries) and is deep-rooted in the Emerald Isle's culture.
This St. Patrick's Day we'll be making Irish food blogger Donal Skehan's Beef and Guinness Pie – while enjoying a glass of whiskey on the side. A traditional Irish stew wrapped in crusty pastry, this pie is the ultimate wholesome dish. Choose a good shoulder of beef and take it slow – the filling of this pie is best when given a good hour and a half to simmer.
To see the full recipe and instructions, click here.
Words by Angharad Jones. Image property of Donal Skehan