The Tate Britain was the beautiful backdrop to the eagerly awaited Victoria Beckham AW19 show yesterday. Sitting on the front row with the entire Beckham entourage was family friend, and fashion royalty, Anna Wintour. The show featured a plethora of upcoming Autumn/Winter trends, of which unexpected colour combinations, a variety of checks and argyle knits were the most recognisable.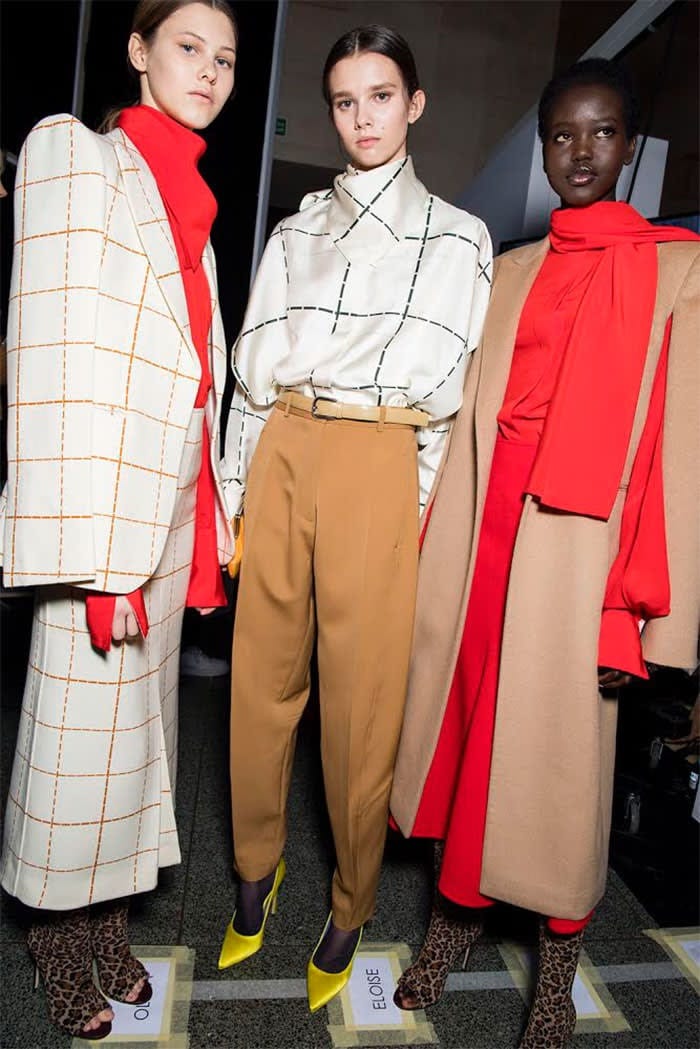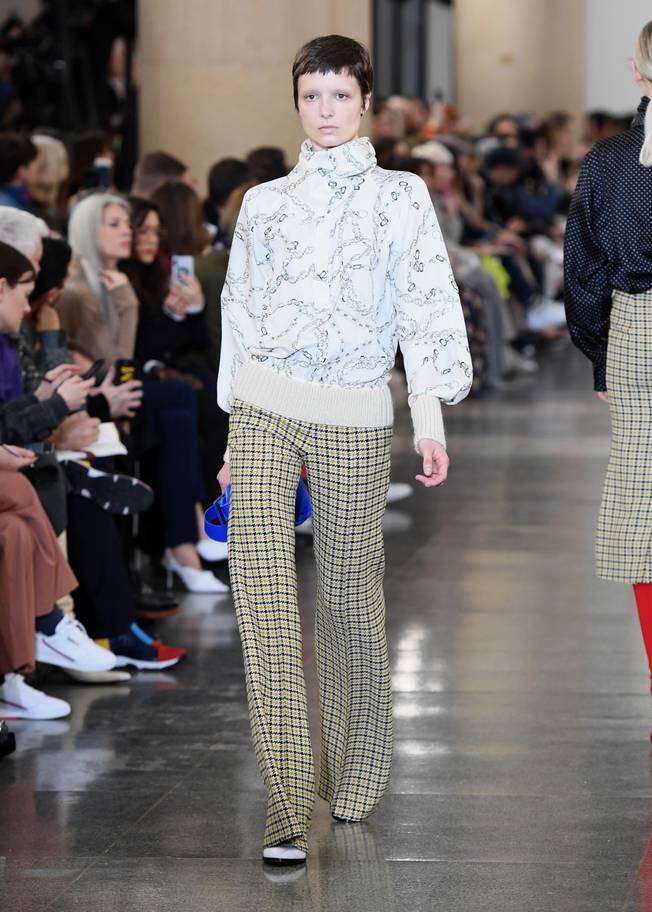 A running colour scheme was present throughout the show, with monochrome tones interspersed with bursts of lilac, red and turquoise blue. Pointed oversized 70's inspired collars were another staple, teamed with argyle sweaters for a stylish ready to wear look.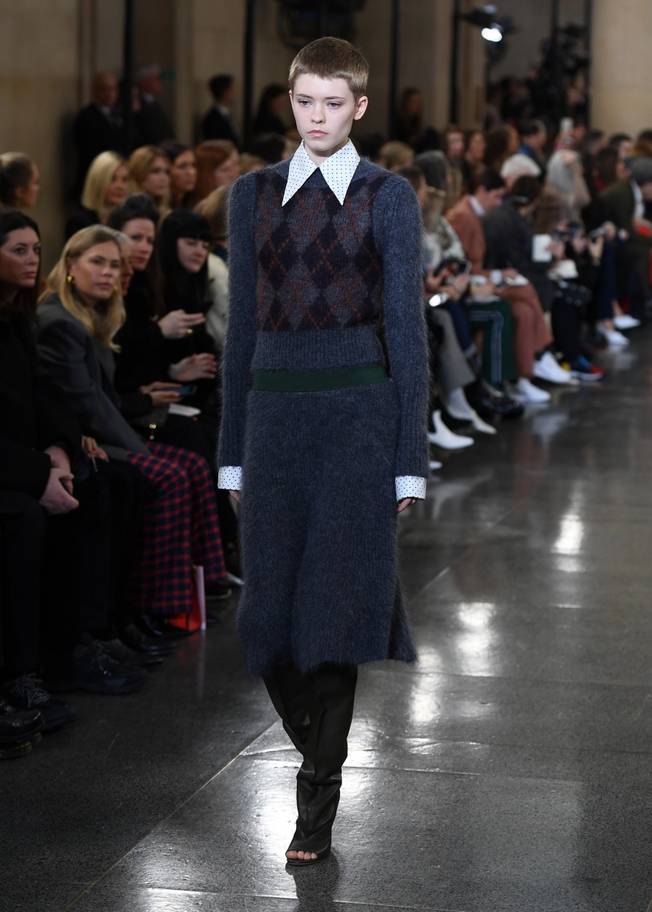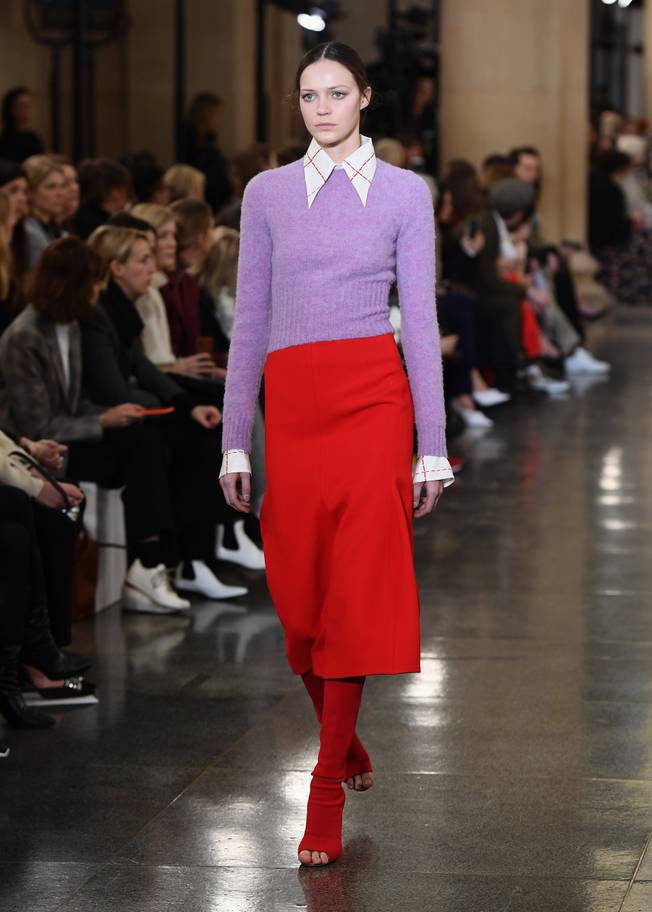 Clashing of patterns, colours and checks may be a fashion faux pas in the eyes of many, but they were certainly a running theme in the Victoria Beckham collection. We saw a variety of both classic check, graphic large check in trousers and tailored suits. With long wide legged pants and minimalistic column dresses being another key trend.