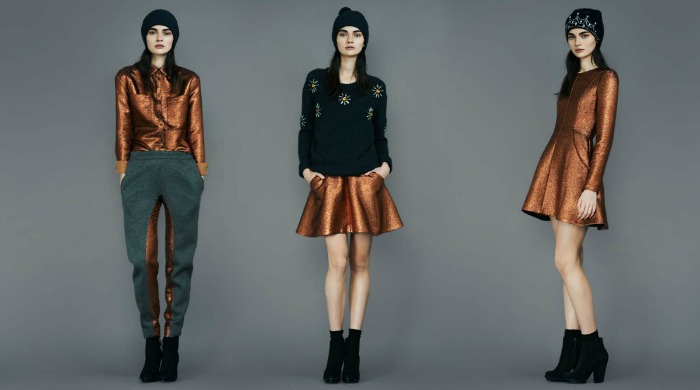 Renowned worldwide for his humorously subversive knitwear, Germany's Markus Lupfer organically found his way into the fashion industry. Describing fashion as something he has 'just known' he wanted to do since a young age and influenced by his dressmaker Great Aunt, Lupfer went on to graduate in 1997 from the University of Westminster, London, with first class honours.
Redefining wardrobe staples with his unique take on everyday basics post-graduation, Markus quickly earned the acclaimed British Fashion Council's 'New Generation Award' in 2001. Cementing his reputation as an internationally respected designer, Markus Lupfer soon became a highly regarded regular on the London Fashion Week schedule.
In 2006 Markus went on to become Design Director at the Spanish fashion house Armand Basi, taking the label from strength to strength, before winning 'Designer of the Year' at the Prix De La Mode Awards two years later. Having collaborated with some of the biggest names in the industry, including Mulberry, Ruffo, Cacheral and of course Armand Basi One, Markus reintroduced his own collections in 2010 to the London Fashion Week scene.
Met with immediate global success, the brand has become synonymous with an innovative, witty and slightly surreal take on graphic prints and embroidery, gaining a cult following worldwide. The Markus Lupfer woman is, in Markus' own words, 'someone who wants something comfortable but special at the same time'. This is evident in every collection, with each piece reflecting the essence of wit and playfulness we have come to associate with one of Europe's favourite designers.