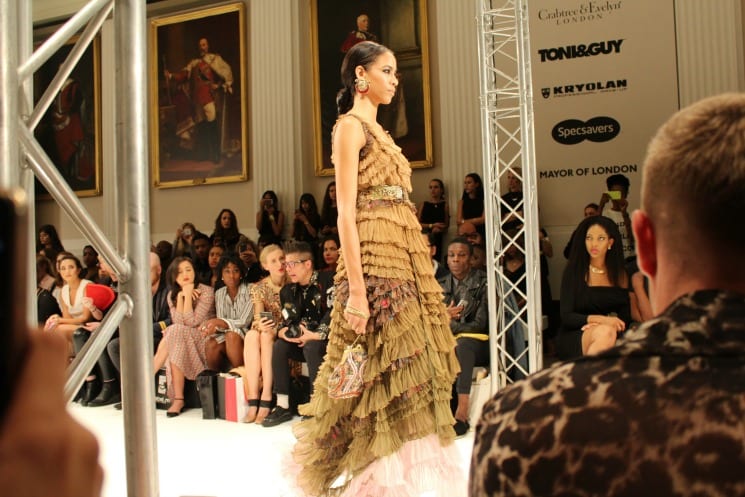 Mumbai-based label Rocky Star is renowned for its intricate, almost-costume like designs that have seen the designer creating pieces for some of Bollywood's best films, as well as a long list of celebrity names. This London Fashion Week, the Rocky Star SS17 collection was showcased as part of the Fashion Scout schedule, offering up uber-feminine designs for Spring/Summer.
Described as a celebration of women in love and the many moods that come with it, the collection was full of drama – made up of decorative prints, full textures and embroidered fabrics. Dresses came long and flowing, covered in beaded embellishments and slightly blurred floral prints adding a softness to the dramatic, sweeping silhouettes.
Ruffles were a mainstay of the collection, gathered both closely together and wide apart to create a range of shapes, while billowing sleeves, flowing skirts and an element of patchwork print added an almost folk-like quality.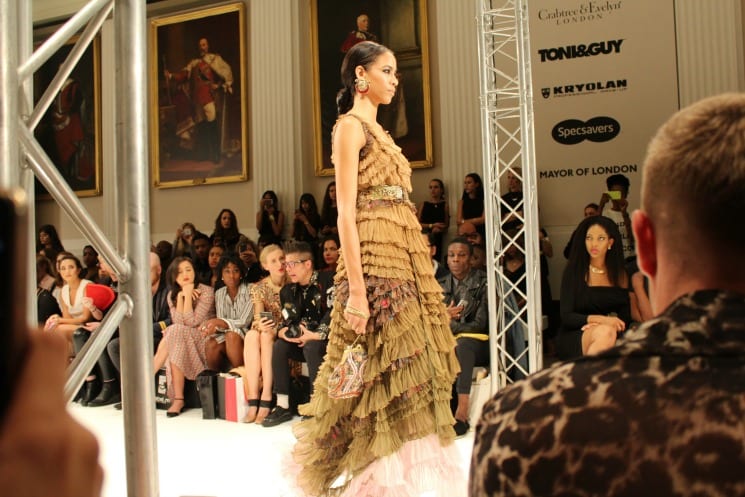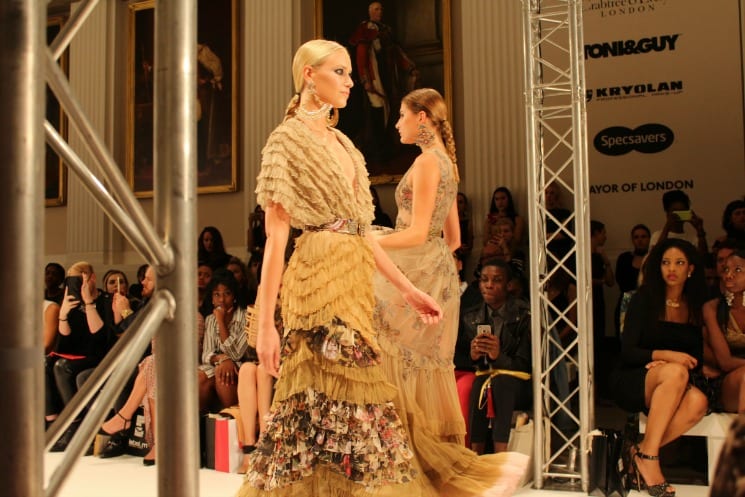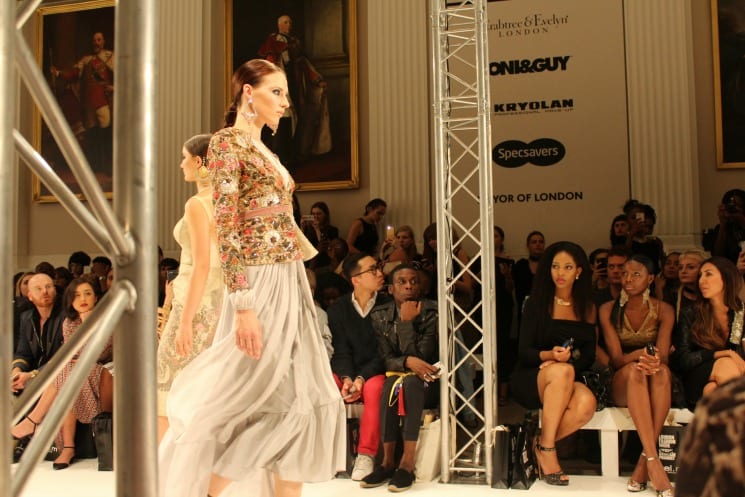 Words and images by Angharad Jones