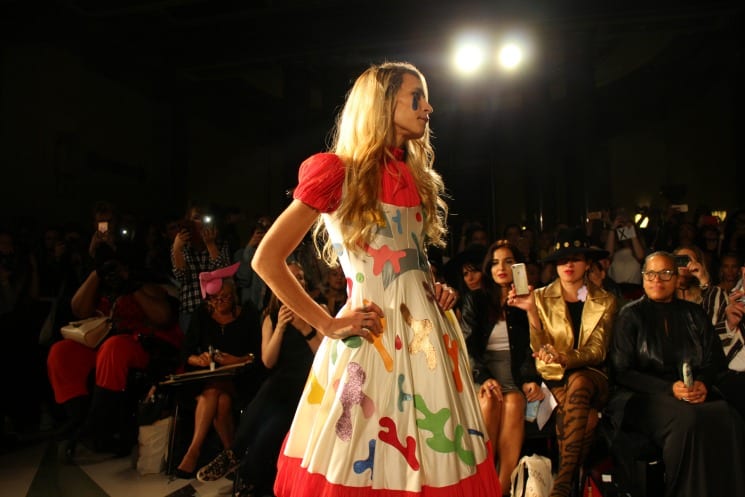 After a career that has spanned more than 30 years, Pam Hogg proved she's still the most rock 'n' roll designer at her SS17 show during London Fashion Week. Having supported the likes of Debbie Harry and The Pogues, alongside creating punk-inspired fashion collections, this is a woman who epitomises British eclecticism, always marrying fashion with music. Forever wanting to stay away from the 'mainstream' fashion industry, the Scottish designer continues to show as part of the Fashion Scout schedule – which suits her collections and personality perfectly.
True to form, the show started an hour late but that was all forgotten and forgiven as Alice Dellal opened the show in a red and white, paint-splattered dress, paired with vertiginous red platform heels. These paint patterns were a common theme throughout the collection, featuring on leather, skin-tight jumpsuits and full-skirted dresses. Sequins were bold and emblazoned on everything from knee-high boots to sheer body suits.
A nod to the '80s – and Pam Hogg's starting point in her career – came in the form of Anita Pallenberg's guest appearance on the catwalk, wearing a head-to-toe gold lamé draped outfit. The 72-year-old Italian actress and model is perhaps most famous for her relationship with Keith Richards and her influence on the Rolling Stones and for being the ultimate rock 'n' roll girl throughout the 1960s, '70s and '80s; the perfect model for this show, in other words.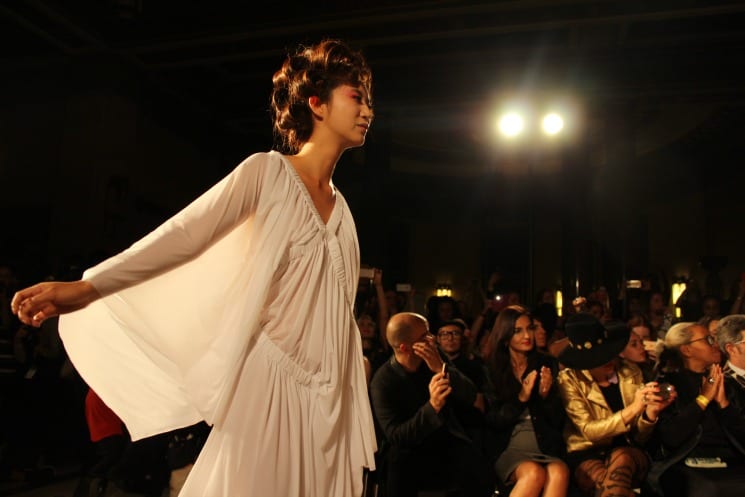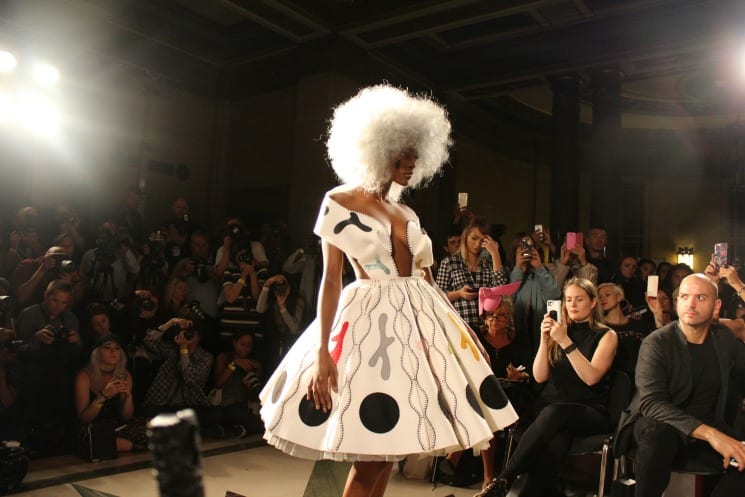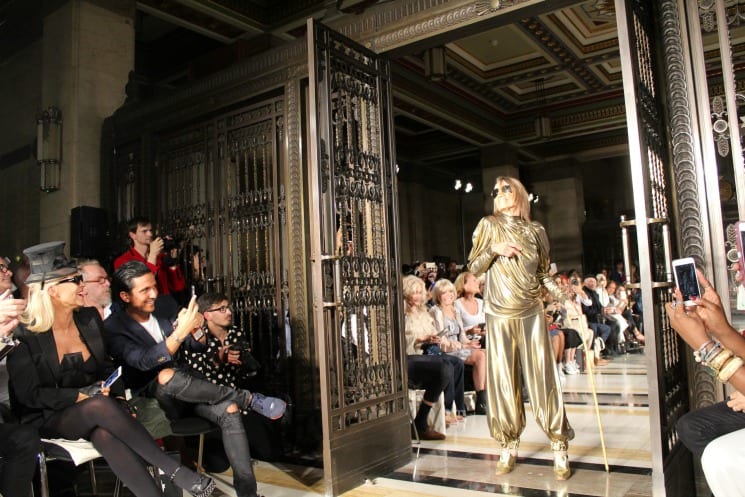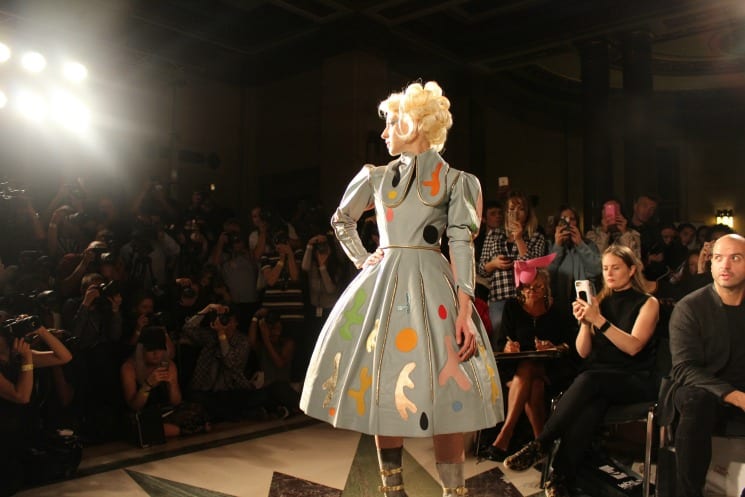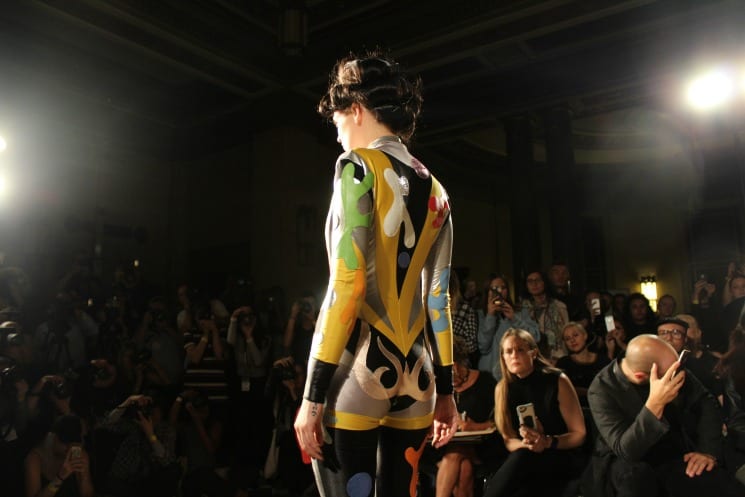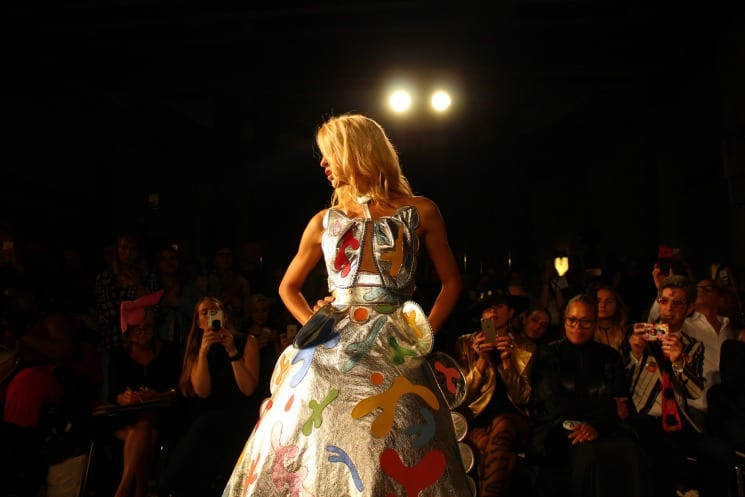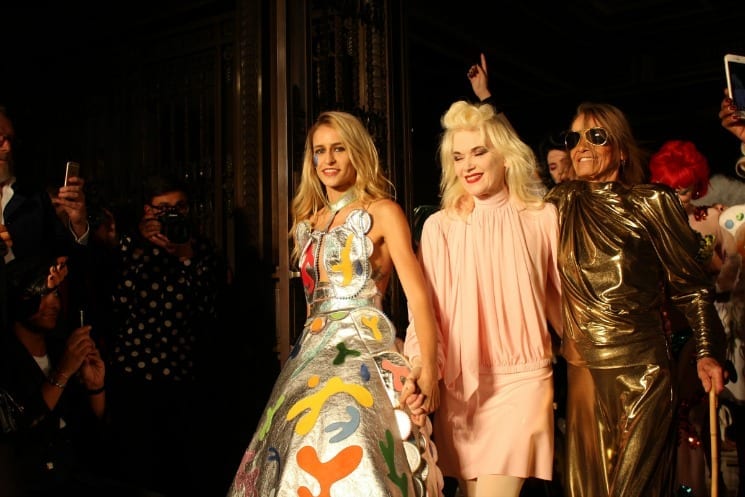 Words and images by Angharad Jones