Taking inspiration from fairy lore that dominated Victorian writers, poets and artists, the Eudon Choi SS16 collection was light, feminine and ethereal but with dark and slightly masculine undertones.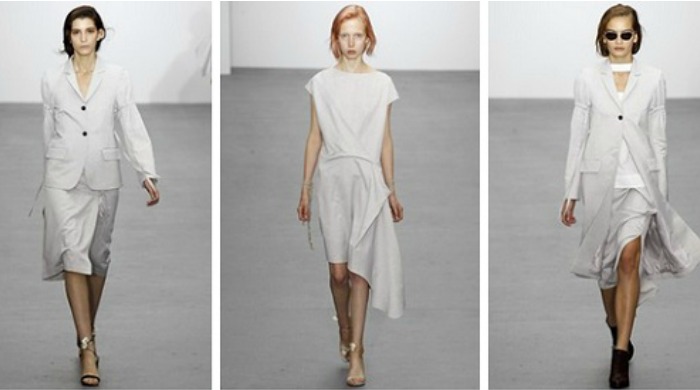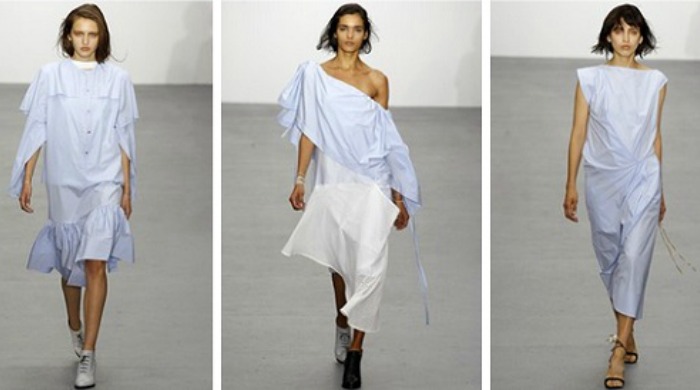 Drawstrings played a big part in this collection, featuring on the sides of sleeves, the necks of dresses and the backs of blouses. The contrast of light and dark that Choi was inspired by was seen in the use of colour; baby pink and sky blue voluminous, loose fitting, split-front dresses with that requisite drawstring lining the back created a much different look to the grey trench coat with caped layer and navy tailored blazer worn with matching cropped trousers.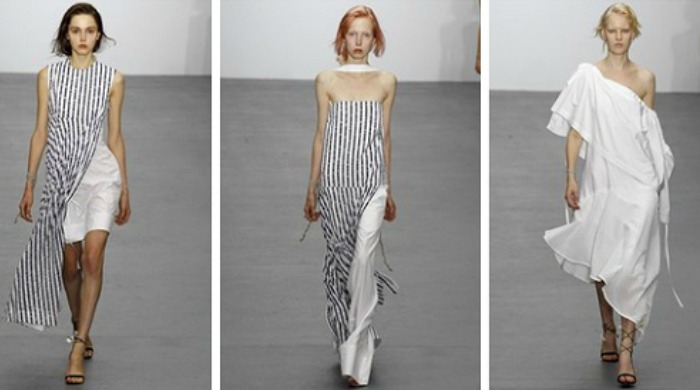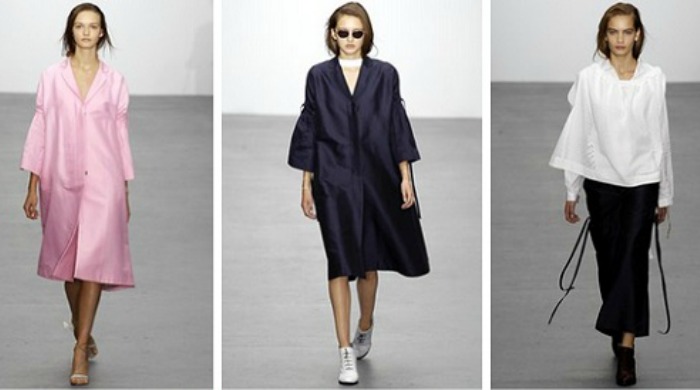 Irish linen dresses reminiscent of a (stylish) burlap sack, collarless draped shirts with raw edged cuffs and exquisite loose tailored dresses, and blazers in dove grey added androgyny and a more sober palette to the white striped layered dresses and sugary sweet pink shirting.
This collection was a strong one, perfect for the woman with many different aspects to her personality – and her style.
Words by Angharad Jones. Images via Vogue.