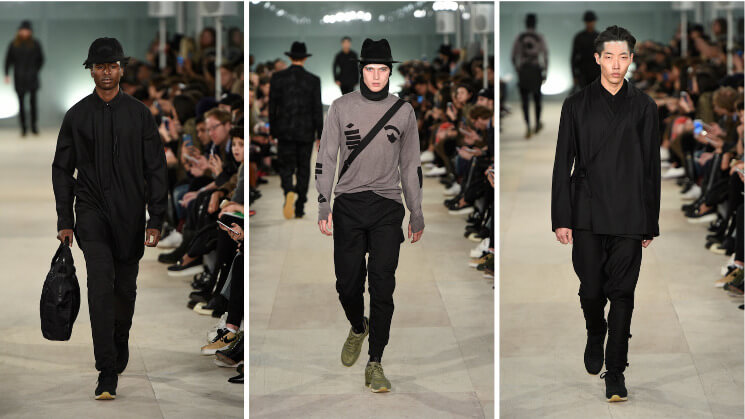 If there was one brand that epitomised '90s utilitarian chic, it was Maharishi. Camo print, combat trousers and the cross body bags inspired by the Japanese ninja costume were as much a part of the decade as The Spice Girls, Britpop and the union of Kate Moss and Johnny Depp, and Maharishi was at the very core. Remember those wide legged combat trousers with the Chinese dragon emblazoned on the back? The Maharishi snopants were the original.
Last January, the brand made a triumphant comeback at London Collections Men, with founder Hardy Blechman bringing back urban utility and reinvented military wear to critical acclaim. The Autumn/Winter '16 collection was no different. Shown on Saturday night, the show space was probably the most full we'd seen it all weekend – a testament to the brand and its cult, loyal following.
As with previous collections, this one had strong military and rebellious influences – reinvented to suit its own ideology. Maharishi is anti-war, and uses fashion as a way of showcasing its political stance. It takes army surplus clothing and turns it into something else, pacifying military wear and turning it into something completely original.
Khaki, contemporary camouflage print in peach tones, belted macs and pocket-covered jackets were staples of the collection, as were quilted jackets in black and burgundy. The combat trousers were back, but they were slimmer and more tailored than their '90s counterparts, with camo suits and wrap around jackets adding to this more tailored part of the streetwear label. As for accessories, hats were back in a big way – from the bucket, to the maroon military beret, humble cap and classic beret.
Shop Maharishi on Coggles here >>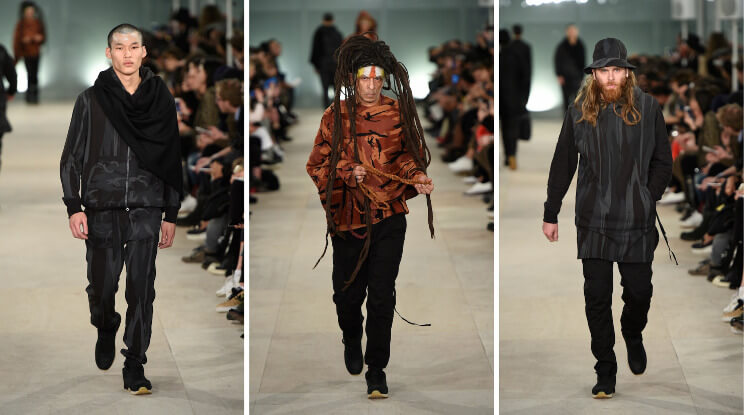 Words by Angharad Jones. Images courtesy of Maharishi