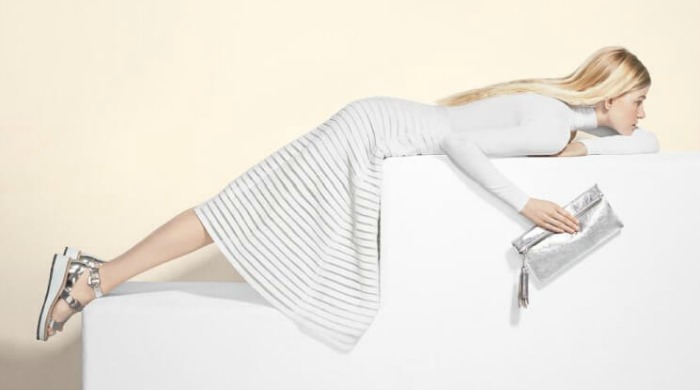 New York-based fashion brand Loeffler Randall may be little known in the UK but with a cult following in the States, it feels like only a matter of time before it gains a legion of fans across the Atlantic too.
Specialising in shoes and handbags, the brand's collections manage to be feminine without being girly, directional without being overly avant-garde and un-wearable, and on-trend yet utterly timeless. Focusing on craftsmanship as well as style, Loeffler Randall creates shoes and handbags that are elegant and chic, and have quality at their very core.
Founded in 2005 by Jessie Randall, Loeffler Randall (her middle and last names) was born out of a desire to create the shoes that she wanted to wear – and couldn't find elsewhere. Together with husband Brian Murphy, the first collection was made in Italy and the pair hasn't looked back since. Mixing vintage-inspired styles with her desire to see something new on the market, Randall has created the ultimate downtown-cool footwear and handbag brand in the independent Loeffler Randall.
Today, the brand has fans in the likes of Kate Hudson, Jennifer Lawrence and Emma Stone, loved for its effortless designs that eschew fast trends for unique style; think scalloped-edged animal print flats, perforated white trainers, metallic lace-up sandals and men's briefcase-inspired satchels. Loeffler Randall is now on Coggles, making its first appearance with its SS16 collection of summer-ready shoes and handbags.