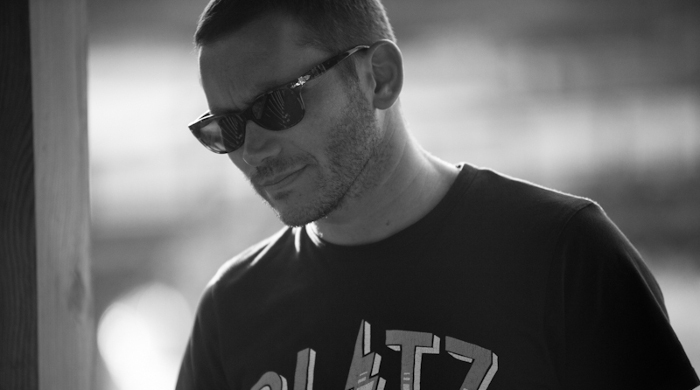 We talk to Rey Gautier, Creative Director at Edwin, about how the brand will remain at the epicentre of premium denim, its all-important Japanese heritage, Rey's childhood heroes and what to expect next season.
Edwin is renowned for revolutionising the entire denim industry – how do you aim to remain innovative?
The process starts with the development of fabric. This really determines how an idea can be developed from an idea into the end product. Whether it be for a wash idea or a rigid product,the initial work in developing the yarn, the fabric is essential. Over time, we have learnt to alter and develop all of our machinery we use. All of them are bespoke and modifications are made by the individual technician in order to maximise its potential. This is unique. It allows us to think about creativity and industrial production effectively. We equally have several processes, which have over the years been learnt in-house in trials, which remain unique and in some ways secret to Edwin. Anything is possible as it is really a case of working back from the initial idea and figuring out how something can be achieved, often easier on a smaller scale, and increasingly difficult on a large scale, although never impossible. Our close relationships with key fabric mills and leading laundries is evolutionary and over time we are able to experiment and develop new ideas, some of which have the potential to be industrialised.
How important are the brand's roots when it comes to design?
The roots are about remaining true to who we are as an authentic denim brand founded in Tokyo, Japan. It is the interpretation and way of making, acquired over many years in 'the making' rendering our history relevant to whom we are today. The references, the creative and the business experience acquired over time.  This is what we feel is important to our evolution in relation to our history. We live in the present and tend to refer in some cases to the past for inspiration, but really only to improve upon and not to emulate.
What differentiates Edwin from other denim brands?
Our brand identity, our DNA which stems from the people within the company and those we are lucky enough to surround ourselves with. We have taken a work wear product popularised in the US as a mark of rebellion and altered this idea with a Japanese handwriting.This was then successfully reinterpreted and commercialised. We are one of the only real denim companies providing exclusively developed Japanese denims at a reasonable price available in Europe both manufactured in Japan and Europe.This is unique and provides an opportunity for consumers to access high quality product at accessible prices. In our opinion, good quality should be accessible. Quality is of paramount importance to us. Equally, being yourself and not necessary following the trend of the moment has helped us to remain focused over the years. The people within Edwin are all very passionate about the product and the lifestyle surrounding the product. This element is a driving force.
Describe the typical Edwin wearer to us.
Someone true to themselves. We are not designing and making product for a 'type' of person, but a person who wishes to wear a high quality, authentic product in order to accompany them in whatever they choose to do. That is one of the great points with this fabric; in choosing to wear it everyday, it can map out any portion of one's life. The markings created through daily wear can be demonstrative of one's lifestyle. It almost could be seen for the hard-core wearers as a 'demonstration of a time period'. Denim is and should be for everyone. The fits, the fabrics, the interpretations are designed with this in mind.
If you could dress anybody who would it be?
I have enough trouble dressing myself let alone anyone else.
Jacques Cousteau and Albert Falco. Heroes of mine as I was growing up, although I think the challenges would have proved interesting in creating denim applicable to their passion. I don't think it would be fair to dress one without the other.
What can we expect from Edwin next season?
We have for A/W 2014 a number of exciting projects we are about to launch for pre-sales and something on the horizon for the following S/S, which will be big…although too early to mention at this point.
However, expect:
Alexander Leathers X Edwin -Hand Made Leather Jackets, Made In Scotland.
Blitz Motorcycles X Edwin – continued partnership with Parisian custom made motorcycle garage.
Grenson X Edwin X Edwin Motorcycles – Hand Made Boot in conjunction with the Blitz Motorcycles & Edwin collection.
Edwin X Cookson & Clegg Made in England denim – Hand made denim five pocket and pant in Japanese Red Listed by historical M.O.D British manufacturer.
Edwin ED55 Made in Japan – Edwin Europe?s number one fit, made in Japan using specially woven Rainbow Selvage by Nihon Menpu.
Words by Elena Enotiades. Image property of Edwin