For denim purists worldwide, the name Renhsen is synonymous with incomparable quality, attention to detail and impeccable cuts. It speaks volumes therefore that the renowned brand entrusts Coggles with its first-ever UK collaboration, producing an exclusive run of superior red selvedge jeans, limited to just 100 pairs and lovingly numbered by hand. To mark the occasion and introduce those who are less familiar with the brand, we spoke to Renhsen founders Mikeal and Judith about creativity, simplicity and of course, their medium of choice, denim.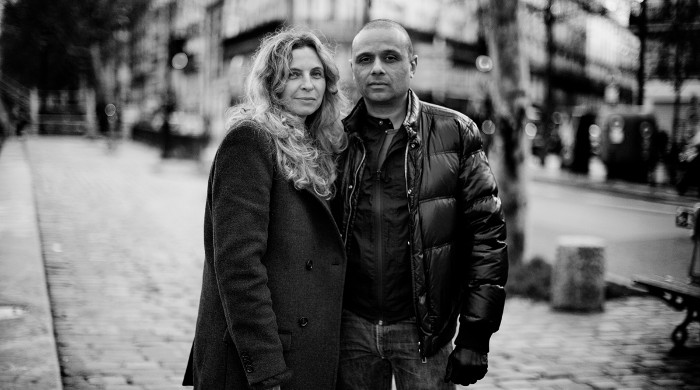 Question:

Denim transcends component and becomes a culture at Renhsen, what attracted you to working with this fabric in particular?

Answer:

Since a young age, I have been passionate about the denim cloth and in particular selvedge denim: a high end cloth less and less used because it doesn't correspond to mass production. Working in and around denim has always been for me an obvious direction. Before I created my own brand, I have worked for 20 years as an independent reseller of Levi's 501s. In 2005, Renhsen was born and my very first objective was to defend quality denim and its related culture.

Question:

Renhsen sources from Japan, what is it about Japanese Denim that influenced this decision?

Answer:

During our very first trip to Japan, we discovered the Japanese selvedge, a cloth crafted in a traditional manner with a savoir-faire unique in the world that guarantees jeans of a quality without equal. Was it love at first sight or a moment of madness that motivated me? I wanted straight away to defend this culture and this knowledge. A risky bet but I don't regret it one second.

Question:

Simplicity and creativity both lie at the heart of what you do. How do you remain creative every day without losing the essence of the brand?

Answer:

The essence of Renhsen is an ancestral know-how characterised by a very particular manufacturing process that follows draconian criteria. This return to the source isn't a contradiction with being a fashion forward brand in terms of male fits. For the women's, we continuously inspire ourselves from our travels, movies and books to choose unique prints who don't grossly stick to trends but who have a real identity and a story to tell.

Question:

How would you describe the Renhsen Man? And the Renhsen Woman? How do your approaches differ for the male and female lines? Is there any difference in the design process for the two?

Answer:

The Renhsen Man is a city dwelling dandy, an elegant and demanding aesthete, conscious about quality. The Renhsen Woman knows everything about the latest trends. Enlightened fashionista, she wants to stand out from the crowd and always knows how to give the right style to her most casual outfits.

Question:

What was the inspiration behind the SS14 collections?

Answer:

Like for every collection, we have dug inspiration from our travels. For the Man, the main selling point of the collection stays the the Japanese selvedge denim cloth. For the Woman, Indian and arty accents enrich the summer prints.

Question:

Do you have a favourite cut of denim?

Answer:

A Japanese denim jean for the Woman has been created and we expect a tremendous success among our worldwide retailers.

Question:

What can we expect from Renhsen in the years to come?

Answer:

Beyond our commercial success and notoriety, we'd like Renhsen to become a reference and a pillar in the denim history, actively participating to the defence of unparalleled values and savoir-faire.
Interview by Olivia Cooley. Image courtesy of Renhsen/Louise Carrasco