Fashion in the '90s can be characterised by many different styles: grunge, minimalism, platform trainers and the '80s hangover of vibrant streetwear and the tracksuit. Among that list has got to be utility wear – and more specifically – the combat trouser, which we've got Maharishi to thank for.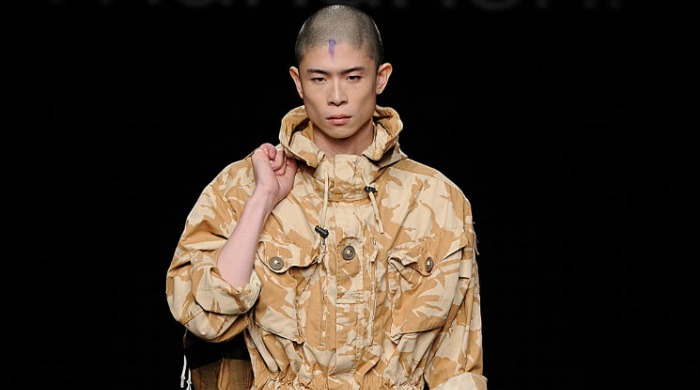 Following a stint in the international military and industrial clothing surplus trade, Hardy Blechman founded Maharishi in 1994, launching the iconic Snopants a year later. Wide, sitting low on the waist and with a Chinese dragon on the back of the calf, they became one of the biggest styles of the decade, worn by the likes of Brad Pitt, Jennifer Aniston, All Saints and Victoria Beckham – and copied by almost every high street store.
After a short hiatus from mainstream fashion, Maharishi made its comeback at London Collections Men with its Spring/Summer '15 collection. It was a successful comeback; one that got the fashion industry excited again, and will appeal to a new generation as well its legions of established fans.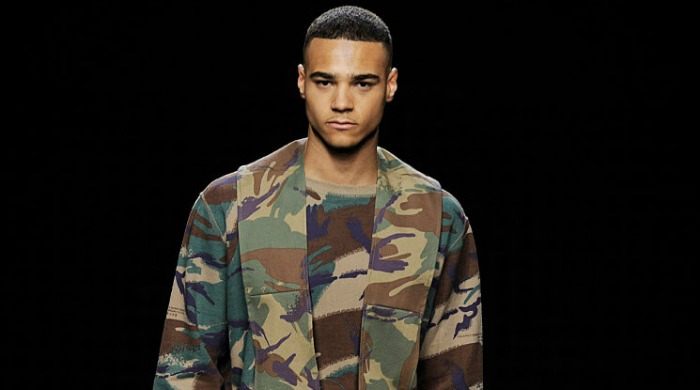 Maharishi's USP has always been its military-meets-eastern-culture take on street wear, and this is something that hasn't waned. But rather than simply take inspiration from military styles and fabrics, Blechman uses Maharishi as an anti-war ethos. Take the SS16 collection, for example, which questions the wars that have dominated the 21st century through its clothing.
In it, Blechman explores the contradictory notion of religion in warfare, towing the fine line that separates them; he draws attention to the huge emphasis that the military puts on religion, going one step further by combining the two for SS16. In the collection you'll find the slogan 'No Rel. Pref.' – taken from those soldiers' dog tags that state No Religious Preference, should they be killed in action. He also makes reference to the fact that the U.S. Army has its own version of the Bible that suits their needs; the commandment 'Thou Shalt Kill', for example, is replaced with 'Thou Shalt Not Murder'.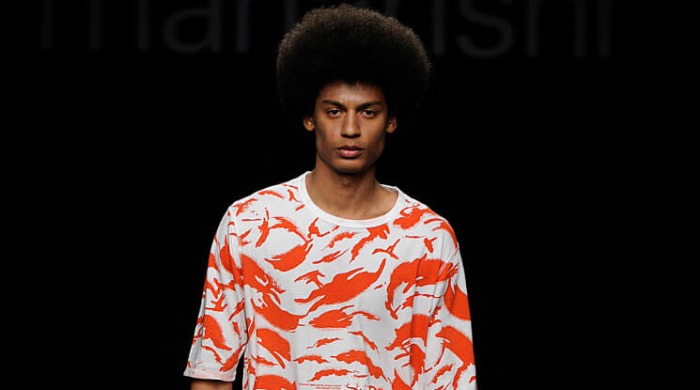 Other references can be found in the use of colours, with colourways inspired by the new two-colour camouflage issued by the British army in 1991 after they declared war on Iraq in 1991 – and realised they sold that same uniform (and arms) to the Iraq army in 1989.
Religious inspiration can be found in the rest of the colour palette – the use of purple and golden brown from Roman Catholic traditions and bright orange inspired by Thai Buddhist monks – and styles such as the Prayer Fishtail Parka that comes complete with trailing cords reminiscent of tassles on prayer shawls or rope belted robes.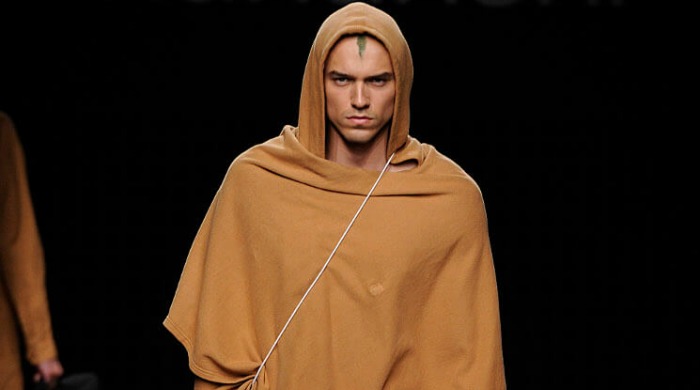 Maharishi is a label that uses fashion to challenge the controversial issues that currently – and probably always will – face us. It takes the military wear we so readily associate with war and violence and turns it on its head to create collections season after season that are innovative, unique and politically-charged. But those collections are also extremely wearable. It's streetwear for the 21st century (think simple relaxed pieces in earthy tones and contemporary, deconstructed camo prints) and will no doubt have as much influence on the rest of the fashion industry and modern style as it did 20 years ago.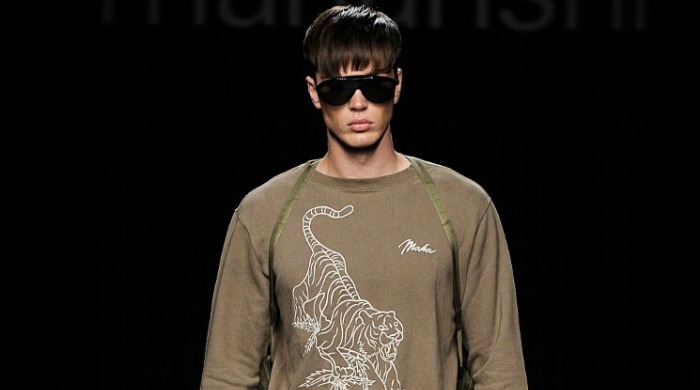 Words by Angharad Jones. Images courtesy of Maharishi.