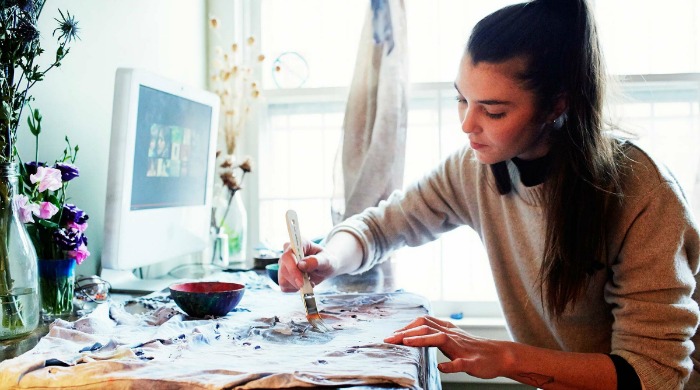 Hailed as "the fashion world's artisanal fabric dyer" by The New York Times, Audrey Louise Reynolds has crafted a name for herself within the industry. By creating organic, natural dyes from a myriad of ingredients such as squid ink, dried flowers and berries in her back garden, Reynolds has developed collections in collaboration with designers, developed her own range and thoroughly piqued the interest of the fashion industry.
Coggles caught up with Audrey to find out more about her creative process, her inspiration and what she loves…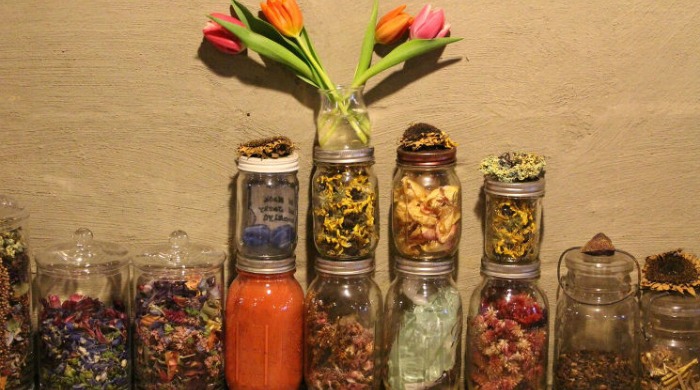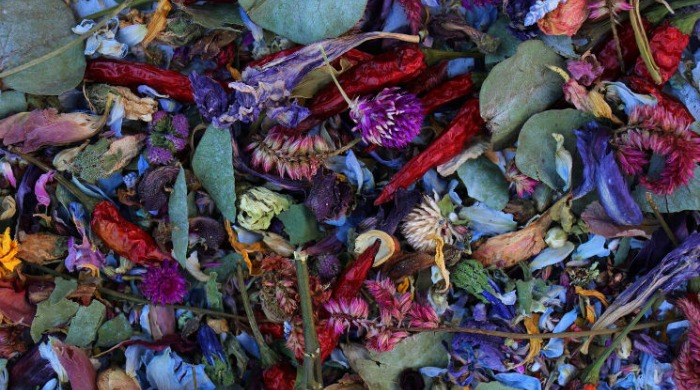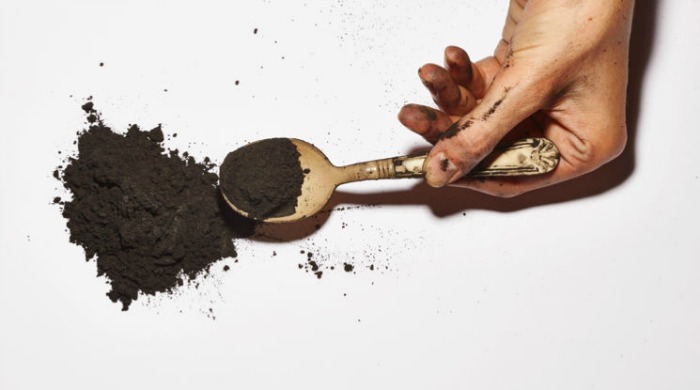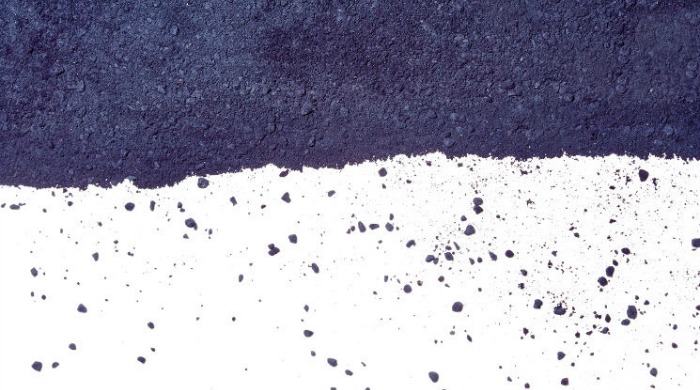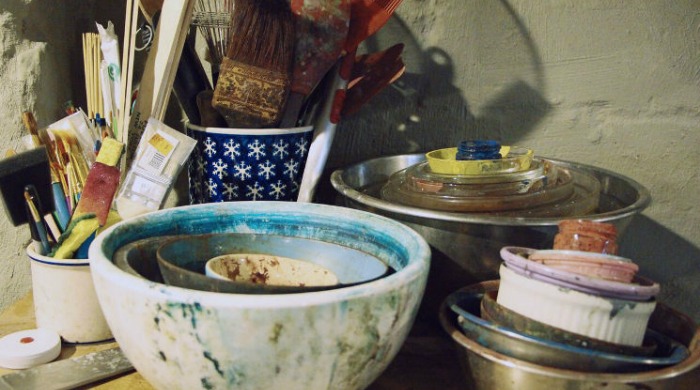 Question:

Can you begin by telling us a little about your design process?

Answer:

Designing is the fun creative part of the journey its where I get to play with colour; my favourite. I dream pretty far out but always come back around to understanding I need to execute a wearable, beautiful, thoughtful garment unless its for the runway or editorial where all bets are off.

Let's flip to post design… you've dreamt up this thing and now its time to talk production, production, production. We have so many choices.The way things are made is so important. Production can be harmful to us and the environment but unnecessarily so. I really truly believe in only using the finest natural ingredients in executing my designs with the smallest carbon footprint possible and mostly supporting local family owned businesses.There is a check list you should go through as a responsible maker. Is this the best I can make it? Is the product sustainable? Is the factory or place producing this thing I need to make offering fair wages? Is this as local as possible aka small is the Carbon Footprint of this product. and the list goes on. There are so many things to take into consideration when being a harmless creator. That's what my whole creative DIY line is about. I never want to feel guilty about bringing something into the world with an already saturated market place.

Question:

Can you envision the colour before you create the dye?

Answer:

Yes, but there is variation in nature and PH so sometimes the thing you weren't even dreaming of yet that comes out of creating naturally is better than you had ever imagined.

Question:

How did you become involved with natural dye?

Answer:

Testing the Ph in the pool, seeing neon fish underwater and trying to understand how that was naturally occurring, sliding around in the grass in white clothes, playing in the mud, picking berries, finger painting with mashed up flowers, i was always in it.

Question:

What is your favourite colour to create?

Answer:

Fermented Rose, its perfect for a wedding dress. I have been doing a lot of custom bridal and it is so fun to make peoples dream dress alongside of them.

Question:

What are you working on at the moment?

Answer:

I am currently working on a big radical collaboration with Jigsaw for SS16! Stay tuned its really really awesome! We are making things in a transparent process, with epic quality ingredients. We will be photo and video documenting our process so you know just how beautiful the thing you're getting really is. All I can say is we are making clothing, accessories, natural dyeing linen, and launching all with my first solo art show in London. I'm so excited and really putting my heart and brain in it. It will be in stores February or March with spring deliveries and I so look forward to sharing it with you all.

Question:

Who would you love to collaborate with in the future?

Answer:

Dries, Valentino, Chanel, Celine, Honor, The Row, Yayoi Kusama, Roman and Williams, Farrow and Ball, Alejandro Jodorowsky, David Lynch, Stine Goya, Christian Wijnants, Colette, Isetan, I mean the list goes on and on and on and on like the song that never ends. I would also love to continue to collaborate with Jigsaw, Pamela Love, Kaelen, and more…

Question:

What do you do to relax?

Answer:

I head to the beach with my dude and my doggie.

Question:

What did you want to be when you were little?

Answer:

A fashion designer! I used to photocopy this drawing of a woman at my Mom's work and then draw different outfits on them. I kept them all together in this blue clear plastic folder and called it my portfolio.

Question:

What are you listening to at the moment?

Answer:

Reverberation Radio basically has all my favourite songs plus some I don't know into a 170 playlists. ITS PRETTY GREAT!

Question:

Can you tell us a secret?

Answer:

Pssstt my instagram seems to be a secret! Visit @audreylouisereynolds #alrdyeing, I'm constantly putting up new one of a kind things on my website and I love, love, love custom orders. For custom orders email alrdyeing@gmail.com website is www.alrdyeing.com.
Images by Jessica Malafouris, Top image by The Selby and Video (and ingredient images) by John Huba.